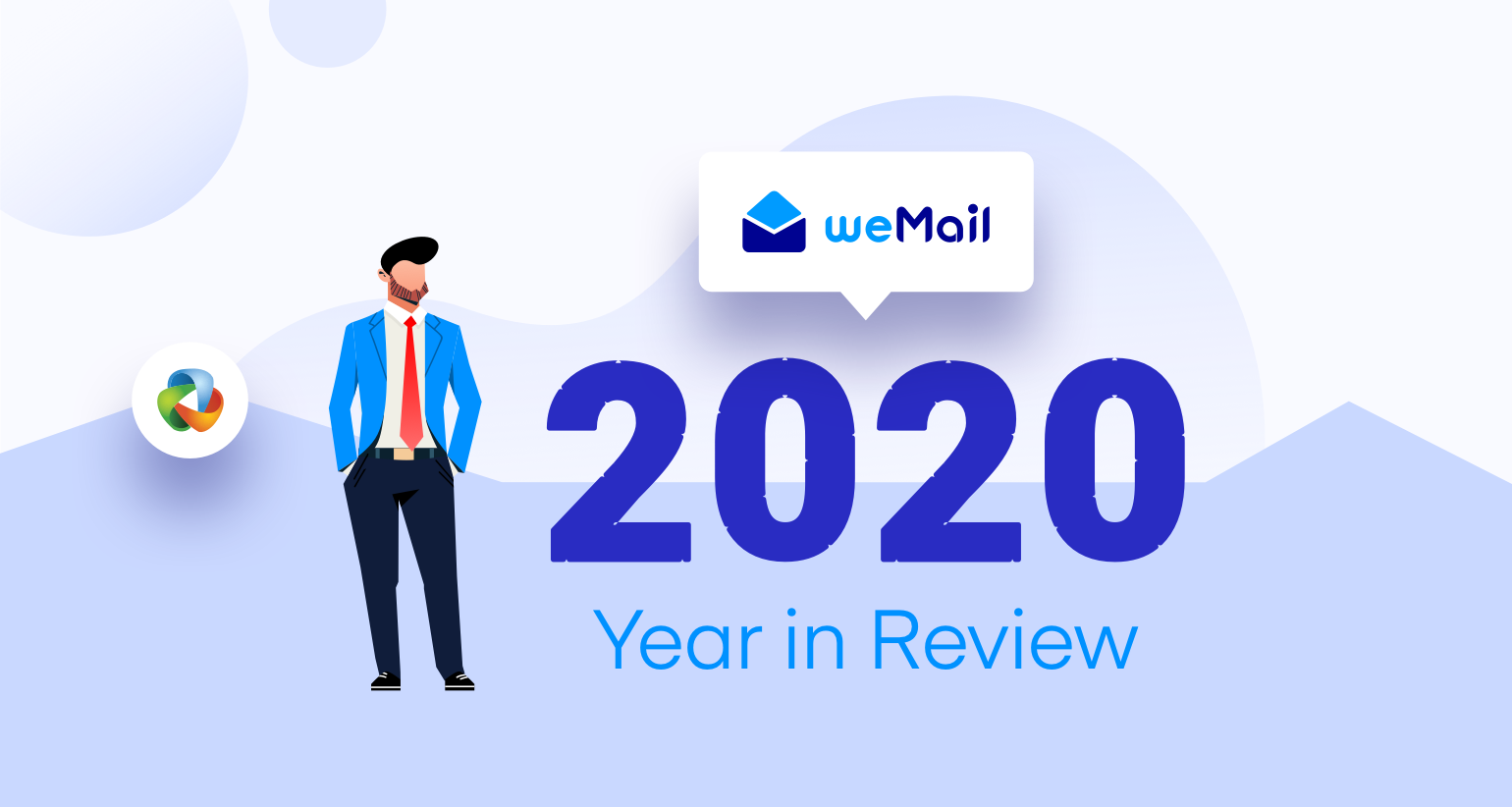 Year In weMail Review 2020 – A Year of Challenges, Appreciation, And Promises
weMail have started the journey at the very beginning of 2020. And we are going to tell you how we have passed the year. A year that cast a darker shadow over the world like never before. The covid-19 pandemic has turned our way of living upside down. Many countries have gone through the harshest time in recent history. People forced to stay at home due to lockdowns.
But what we do, we never cease to be alive. Working from home become a common trend throughout the year. Managing our work and business over the internet seems to be the major way to keep fighting the economic crisis. This also increases our dependency on several internet communication channels like email.
Evidently, email marketing is one of the channels we have even before the pandemic. This year people not only send email campaigns to sell things, spreading a helping hand and awareness turns to be a major goal.
As weMail is a WordPress email marketing platform, what we have achieved to help people sending better email campaigns? You will find all the answers in this year-in weMail review.
In a Snapshot – Where weMail Stand Right Now
Well, weMail's total download has cruised past the 19k mark throughout 2020. As of today, the total download from the WordPress repository stands at 19,899 and counting. As a completely new email marketing tool in the market, we believe it's a reasonable number.

It proves that people are being interested to use weMail day by day. Take a look at the below chart. It's a graph of daily downloads from May 2020.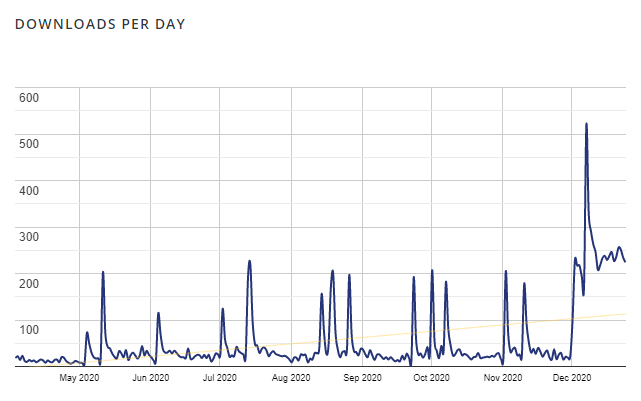 In its first year, weMail have gained 2000+ active installations. Therefore, this number is on the rise gradually. People are using it as an alternative to the established platforms. We all know that the email automation marketplace is over-saturated with a lot of powerful software. Another fact is this: people seldom have to think of changing their existing email platforms.
Though, if you look at the active installation chart, you can easily see the change is happening. Users getting involve with weMail, and we are being capable to building the trust they need.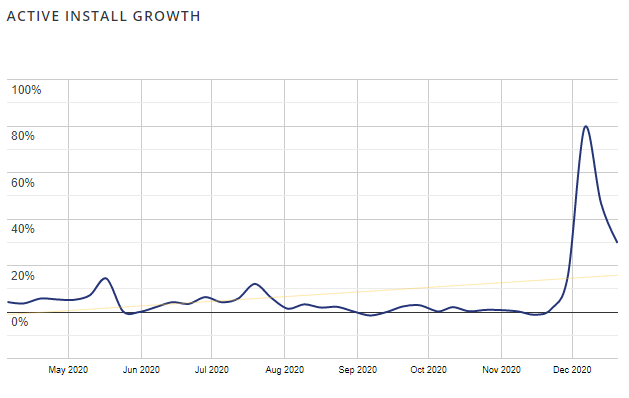 You can say that the amount of active installation isn't overwhelming. But when we see that it's just the year of our beginning, and users are liking it as the time passes, the number is promising.
weMail Review – A Year of Beginning the Journey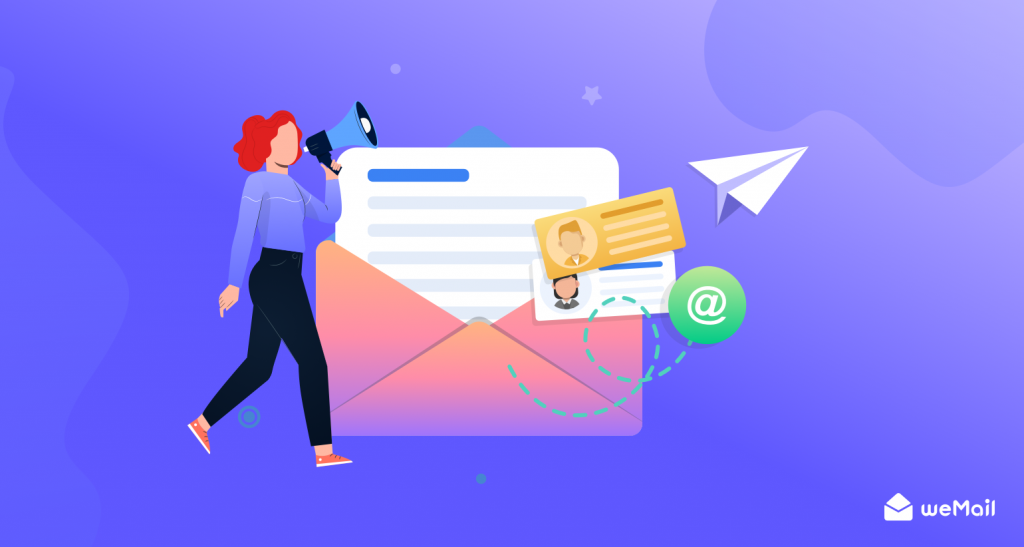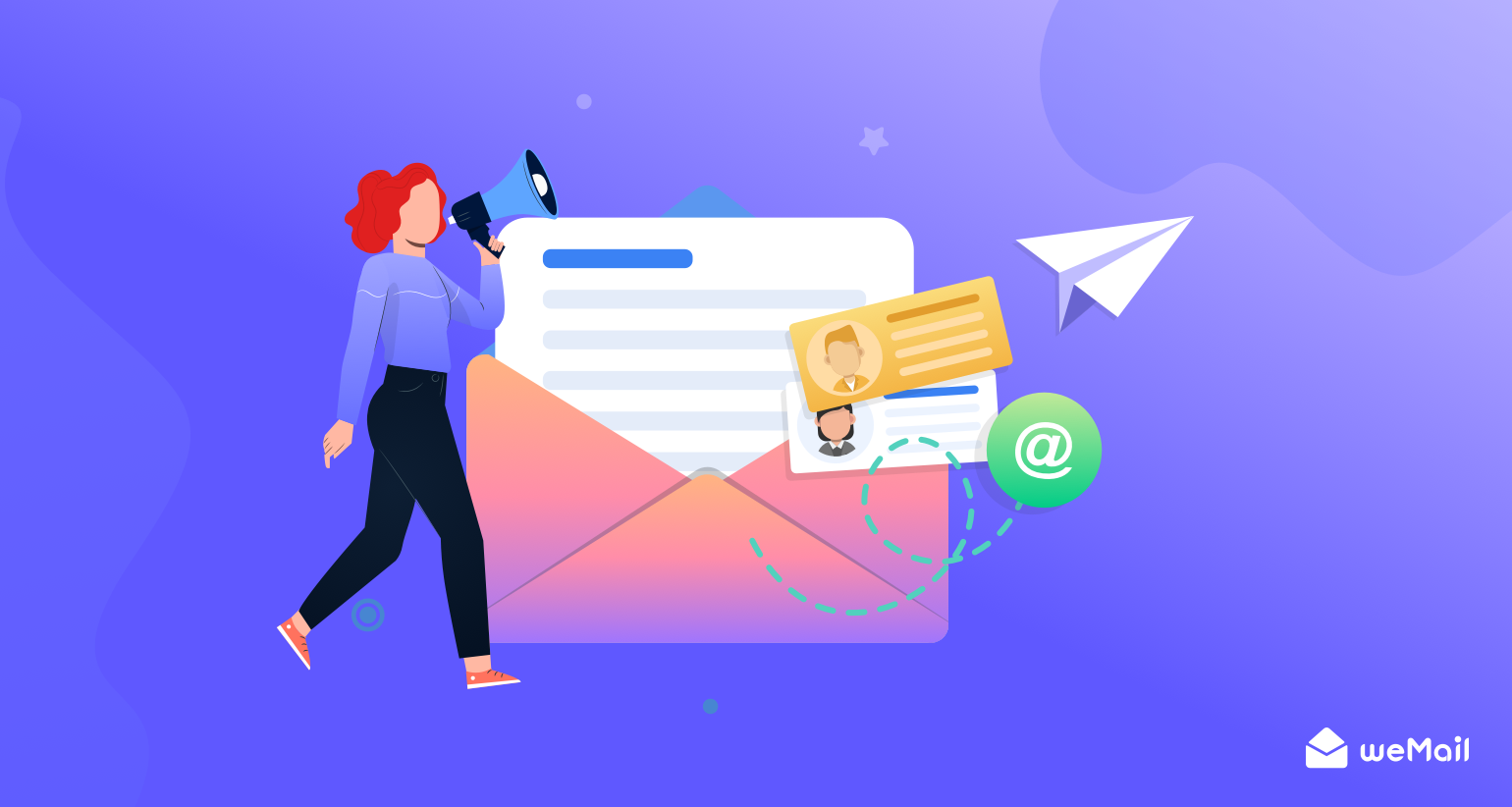 For almost a decade, weDevs have developed and launched several successful WordPress plugins. So we always take sheer advantage of email marketing, sending a lot of email campaigns to our customers and potential users. As the amount of those email campaigns increased, the idea came to our mind out of necessity. Why not build our own email marketing platform, and besides that it will be helpful to others?
WordPress is a vast and ever-expanding industry. Therefore, we found that there is a lack of email automation tools dedicated to WordPress users. So the idea got bigger. We have started developing weMail as a WordPress plugin back in 2018.
Our core objective was to support SMEs and individuals who need an efficient email automation platform, but don't have enough budget to afford the renowned solutions. You know that most of the popular email automation services in the market demands big money for their service. So, the small and medium-sized businesses find it hard to adopt them at ease.
Eventually, we've launched the weMail beta version in late 2019. And in early 2020, weMail came in full shape as a complete WordPress email marketing platform. We always bound to make weMail unique in regard to user experience and affordability. So, we built and keep innovating weMail with the following features below-
weMail is a fully WordPress integrated email marketing platform
It comes for free in the first place
Multiple emails sending gateways/APIs to choose
One of the best budget-friendly email automation services
Well, let's take a tour of all the major features that make weMail impeccable, and how we keep adding things all over 2020 to make it more powerful and user-friendly.
Top weMail Features that Makes it Unique Amongst the Competitors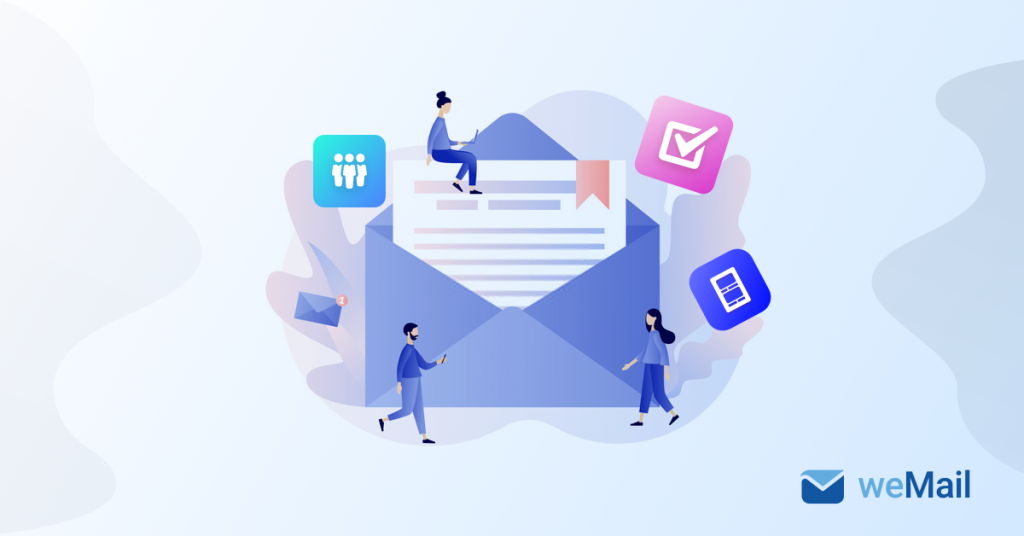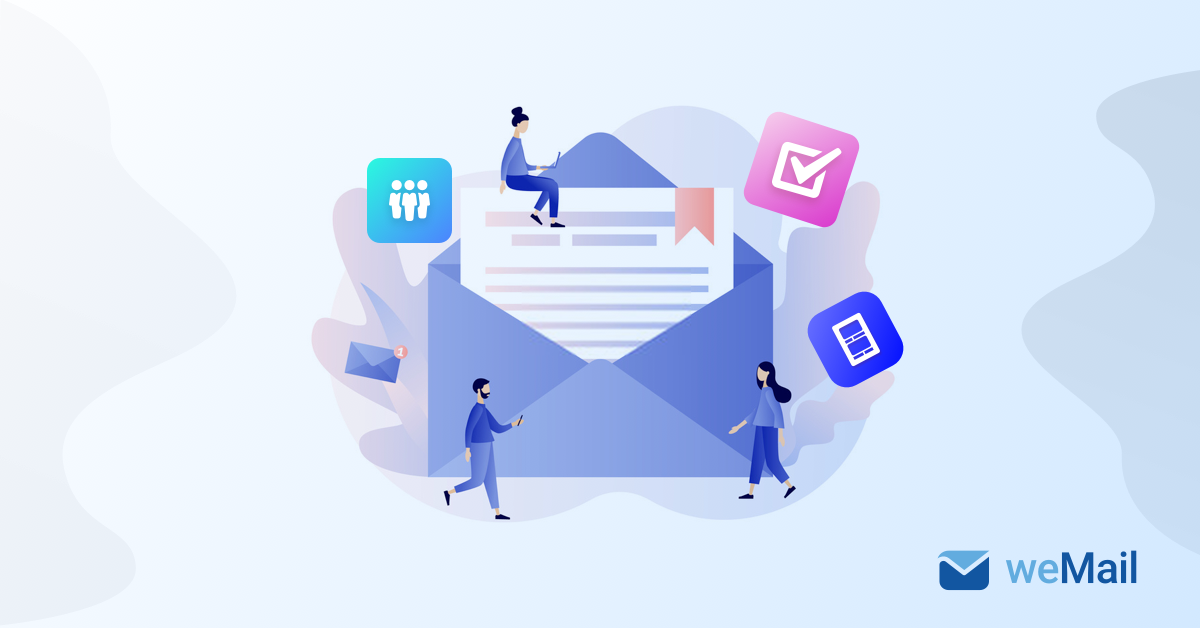 We are accustomed to sending highly engaging email campaigns for our existing plugins. So, at the weMail team, we all know what it takes to build a flawless email marketing platform. This leads us to a proper blending of innovation and ease of use.
As a result, weMail comes with most of the prominent features a complete email marketing automation platform need. However, we want to mention a handful of unique weMail features that let users appreciating it this year.
WordPress Integration Brings Immense Possibilities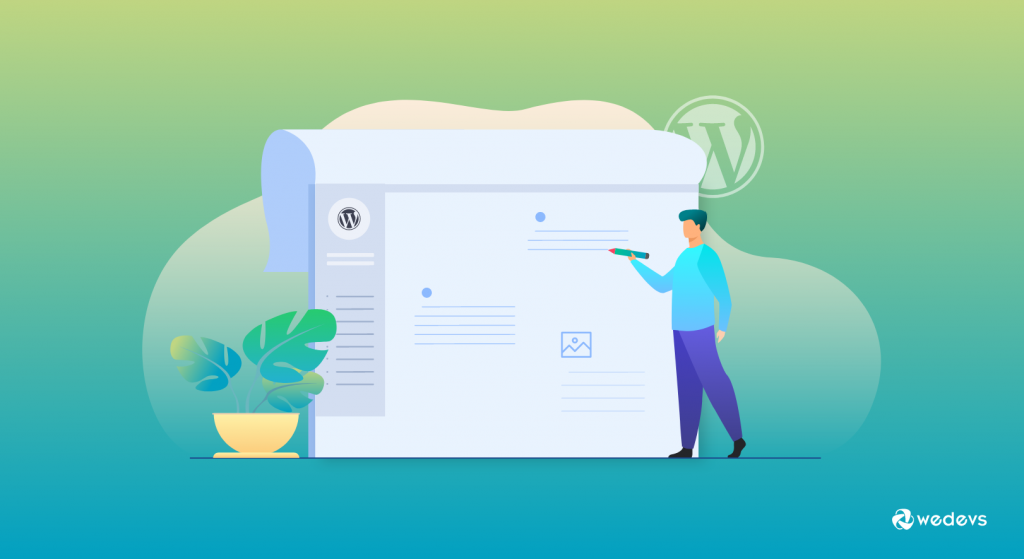 If you have a WordPress site for your business weMail is the perfect email marketing solution. You can install and activate weMail on your site in minutes, and start sending email marketing campaigns. Some of the major benefits it will give you are these –
Auto import user's into subscribers: You can easily turn all of your site users (who have registered to your website) into your subscribers. For this, the weMail team has introduced WordPress User Sync integration.
Turn your online store customer's into subscribers: For example, building email lists directly from your WooCommerce store subscriber's lists is a piece of cake with weMail.
Besides that, you can use all the compatible WordPress plugins we have added to our integration list, yet there are many more things to come.
Why Multiple Email Sending Gateways are More Affordable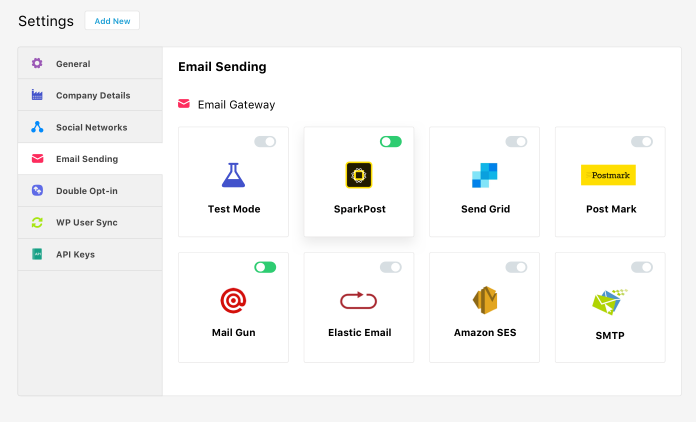 Sending gateways in weMail are versatile, and we have included almost all the top sending APIs available in the market. You can start using weMail for free. And, then you only need to choose a sending API like Amazon SES, Sparkpost, Send Grid, etc. That allows you to sell at the lowest cost possible. The combination is unique.
At first, the process looks somewhat difficult. Though, integrating third-party sending gateways is simple. Furthermore, think about the advantage this will brings to you.
You can avail all the top-notch email marketing arsenal in one place with weMail.
Paying for sending API you like is way more affordable considerably.
This combination makes weMail a powerhouse of email automation service with the lowest cost possible.
You Are Getting Multiple Layouts for Optin Forms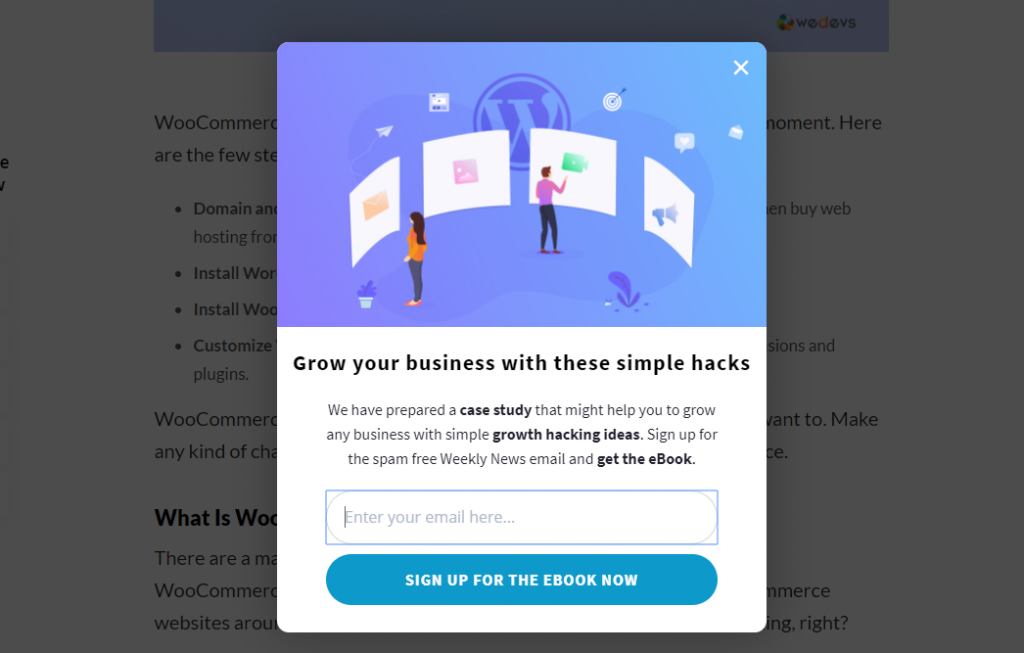 Throughout the year, we've added a wide range of opt-in form options to merge with the different layouts of your landing pages. So you can attract users easily to take instant action. Let's check them out –
Inline Form: Inline form allows you to place forms anywhere on your website. This also lets you get subscribers to any list you assign.
Floating Bar: Floating bars are attractive. And they work on different stages of a user's behavior on your website. This helps you increase your email list.
Custom Fields: If you want to innovate, have some coding knack, HTML custom fields will let you do whatever you want with your opt-in forms.
Besides that, you can implement Slide Up Box, or Email Subscriber Modal, too.
Build and Grow Your Email List the Way You Love
Building and configuring email lists is one of the major challenges for any business. weMail makes the process of sorting and sending emails to your list of contacts easier.
You can send emails to multiple lists. And there's no chance you never mix them up because we bring you an easy list segmentation feature. Also, you will be able to tag contacts for better reference.
Get a Better Hand of Your Email Results with weMail Analytics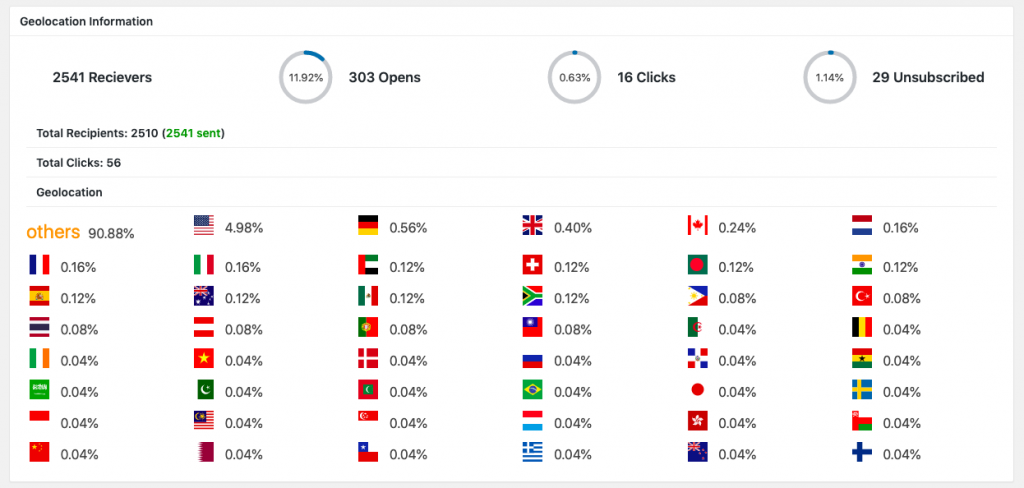 You can't progress your way of email conversion unless you get a hold over your analytics. weMail analytics is powerful and easy to perceive for the users. Here are some core functionalities you will get –
You will get an email notification every 24 hours about the activity of your campaigns.
Google Analytics integration
An overview of your email campaigns
You can check how many times the user clicks on the links in your emails. You won't require any third-party tracker
Sending Email Campaigns Become Easier than Ever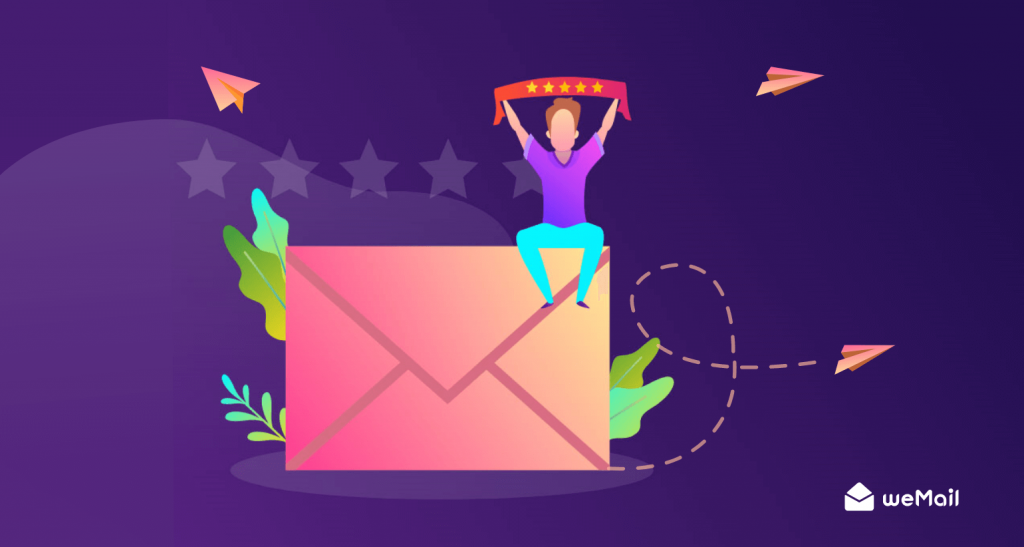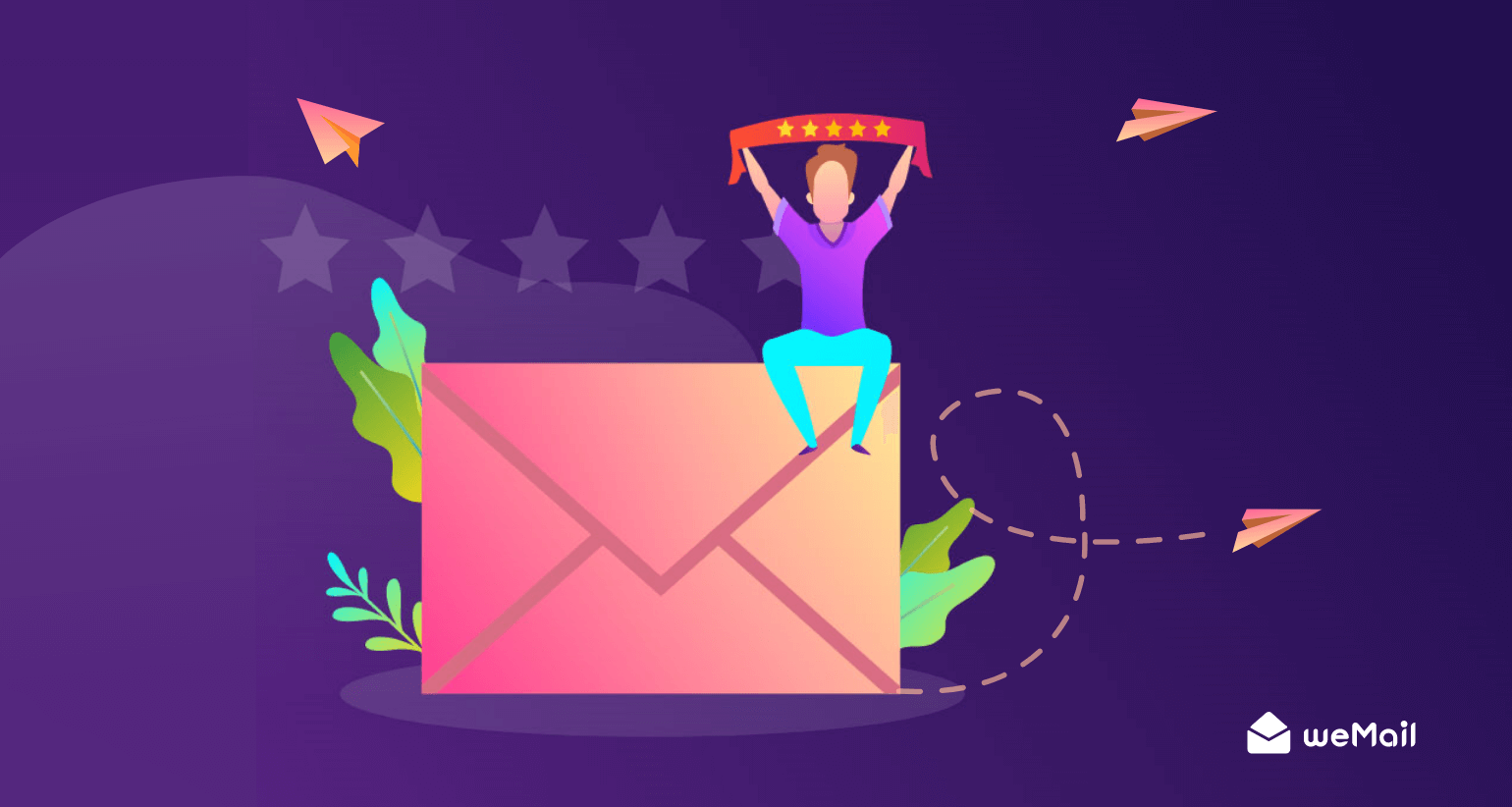 At weMail, we have always wanted the user to get the simplest option to send their email campaigns. Are we live up to this promise? We are up to that, and users are speaking our mind so far. Let's check the types of campaign you can send with weMail right now –
Sending campaigns directly from the dashboard: Well, you can plan and configure an email marketing campaign, and send it straight to one of your lists directly from the WordPress dashboard.
Standard and automated email campaigns: You can automate the whole process, and you never need to go manual if you don't want to. Therefore. sending standard email campaigns and scheduling them will need some simple steps to go.
Rich template collection: We have beautiful template library. Also you can also customize them following your strategy.
Here are Our New Features Added in 2020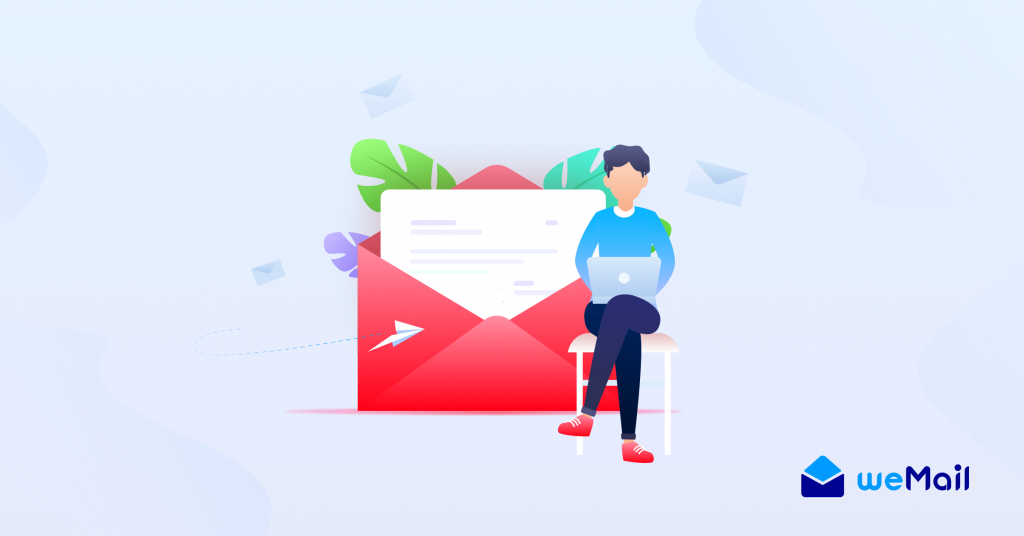 weMail is ever improvising. Following the customer feedback and the effort of our team, we have successfully added some powerful integration and features this year. Check them out below –
weMail Review – A Year of Beginning the Journey

This year we have brought Easy Digital Downloads integration in weMail. With this integration, you can track your purchase activity, increase sales, and utilize the custom segments & automation. This allows you to plan such email campaigns depending on your user behavior.
weMail is now Powerful with FastSpring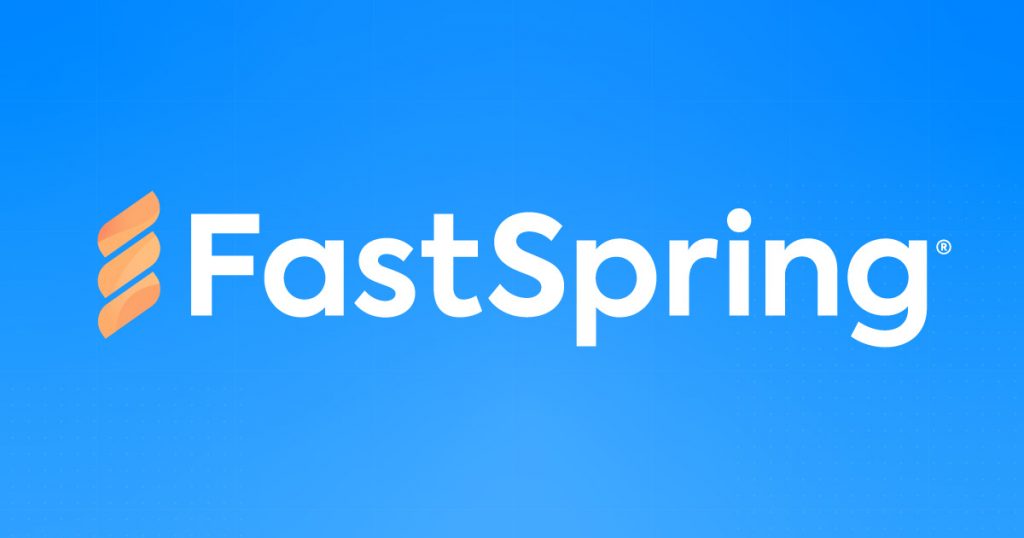 FastSpring is one of the most popular payment processing systems in the world. weMail FastSpring integration lets you sync all of your FastSpring order. Hence you can create an email list with all your customers from the FastSpring account.
Popup Maker for More Converting Popups
Right now, Popup Maker is the most popular popup form builder in WordPress. Recently, we have added this integration so that users can create highly customizable popups to generate more leads.
weMail have Introduced MailerLite and Active Campaign Importer
Though we have a built-in email list exporter and importer in weMail. However, we come to realize this is not enough. Users need way more options to sync their other list from third-party sources.
So we have added the above-mentioned importer. By using them, you can easily import your database from your respective MailerLite or Active campaign account.
Now You Can Customize Your Optin Form with More Room
weMail is already powerful with favorite form builders like Ninja, Caldera, or Contact Form 7. From this year, you can use our newly introduced Fluent Forms, Formidable Forms, HappyForms. So, right now, you can avail the extreme benefits of using any of our eight form builder integration in no time.
weMail Premium Plan Comes to the Game with More Strength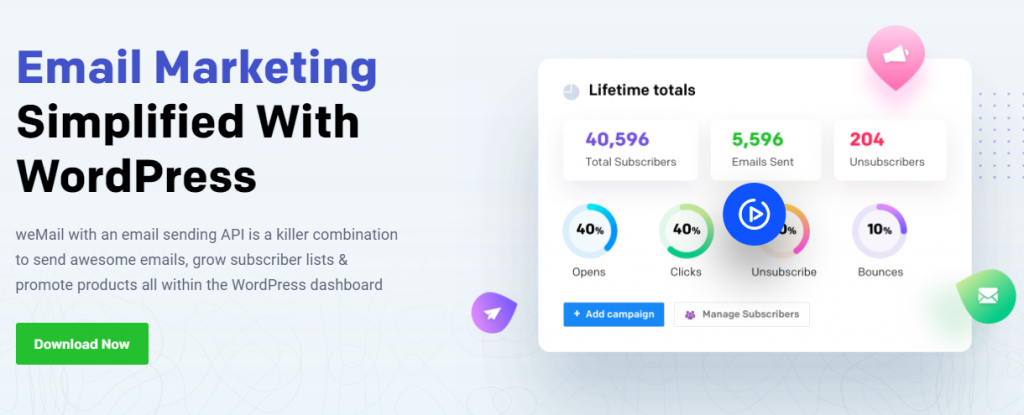 This was one of our big achievements since we have begun our journey. We started the year with our ever-powerful weMail WordPress plugin, which was absolutely free, and still is with all the superb features we have mentioned so far.
But a premium plan was necessary for businesses that always need a WordPress email automation tool with a bigger scope. So, at last, we have launched the weMail Premium in 2020. And this allows us to make our users happy, as they will get all of our features without any limitations.
Unlike any other email marketing services, weMail premium is astonishingly affordable. If you have an email list of less than 10k, our premium plan will cost you only $4.5 a month.
weMail is On-course to Become a Reliable Knowledge Base for Email Marketing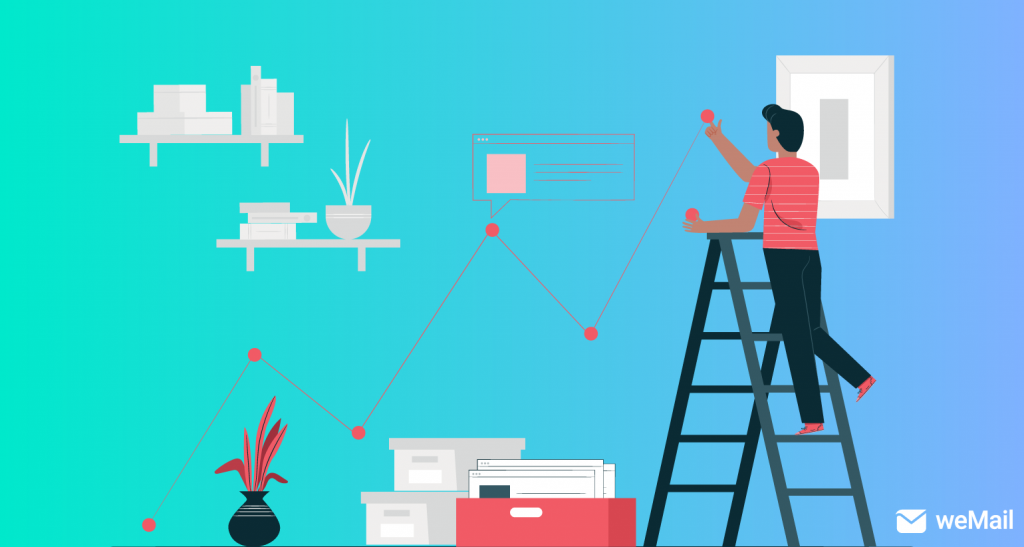 In 2020, we have published 84 marketing blog. 35+ documentation to guide users on how to use weMail at best. Lately, we've introduced the weMail YouTube channel, and start publishing helpful tutorials.
From the beginning, one of our major goals was to develop a community of email marketing and digital marketing enthusiast by helping each other. We wanted people to come to our marketing blog and get help in the first place. This helps us to build trust amongst new users, and people who want to improve their industry knowledge.
So, our efforts remain steady. We become successful in creating an email marketing resource that will empower everyone concerned. Hence, we keep publishing top-notch articles in the weMail blog. Our documentation is also increasing, and it has nearly everything a user may need to install and use the product.
Besides the blog and YouTube channel, our Facebook community is also growing. We are welcoming anyone who shows interest in email marketing, and improves their experience or sorting any issues while using weMail.
We Never Hold Back from Our Responsibilities During Covid-19
The pandemic changed the way of our living. It was never easy to cope up with remote office management, or doing business outside while we all needed to stay at home. The world economy has been shaken and suffered a loss that may take years to recuperate. So, the year was full of isolation and despair. People needed each other to stand the crisis.
At weDevs, we are never fell short of enthusiasm and earnestness to help people level up in hard situations. Hence, team weMail have executed several awareness campaigns, giving affordable deals during the lock-downs and beyond.
All the year-round, we have lowered our pricing as we do for all of the weDevs products. Our marketing team sends emails and encourage people to stay at home and show them still how they can manage to do business from their home.
As hard times aren't over yet. So we are ever ready to keep believing ourselves and the people around us. You will see a lot of heartfelt approach weMail is planning to take.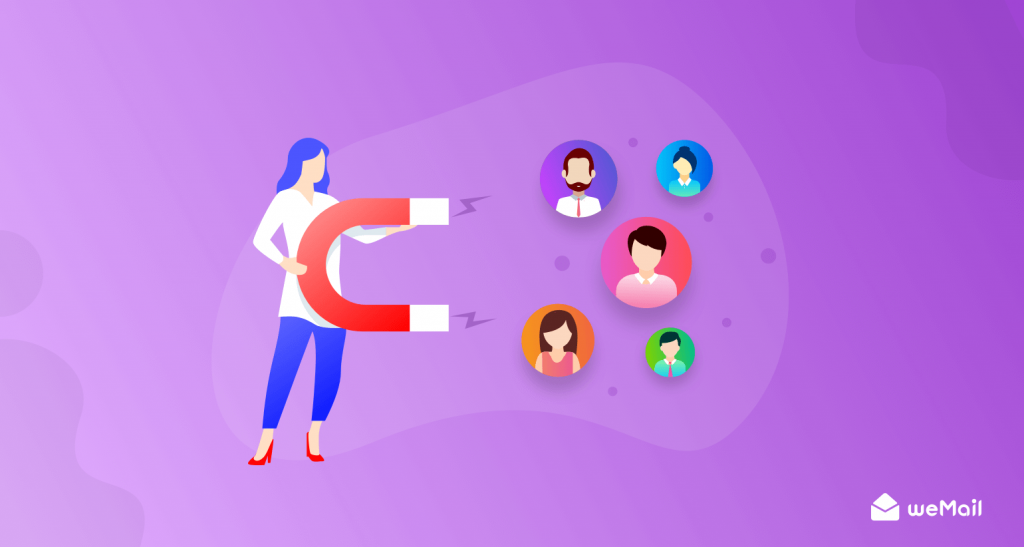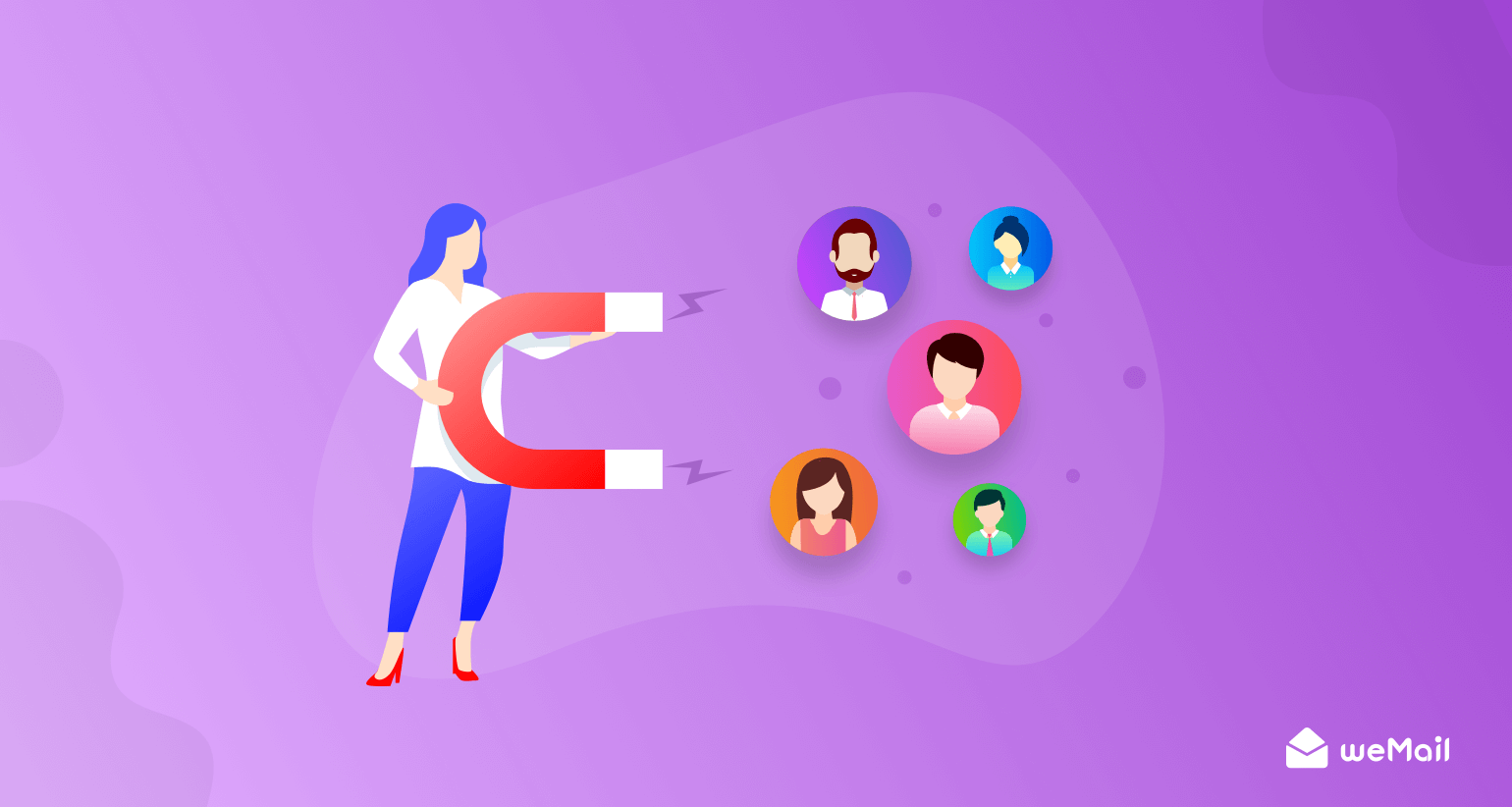 Wrapping UP Year in weMail Review – A New Hope for the Upcoming Year
The year is coming to an end wasn't an easy one. But this not keep us from bracing ourselves for new hope. Human beings are highly adaptable. So we invent new strategies, keep doing what we do best with the available resources we have. Team weMail also bear the same spirit.
As a WordPress email marketing platform, weMail is already making its way to be a significant contender in the email marketing industry. What we have achieved so far is promising. But we must say, all that we have right now wouldn't possible if we don't get heartfelt support from our users worldwide.
A promising start gives us enough confidence to do our job with more care and creativity from now on. We aim to stick to our promises, and making weMail awesome and simplified for everyone in the coming year. So, above everything, we consider our existing and upcoming users as our main strength.
Before closing up our first year-in weMail review, we have nothing but love and admiration for you. Take our humble thank you and a hundred rounds of applause. Cheers!
Subscribe To Our Newsletter
Don't miss any updates of our new templates and extensions
and all the astonishing offers we bring for you.