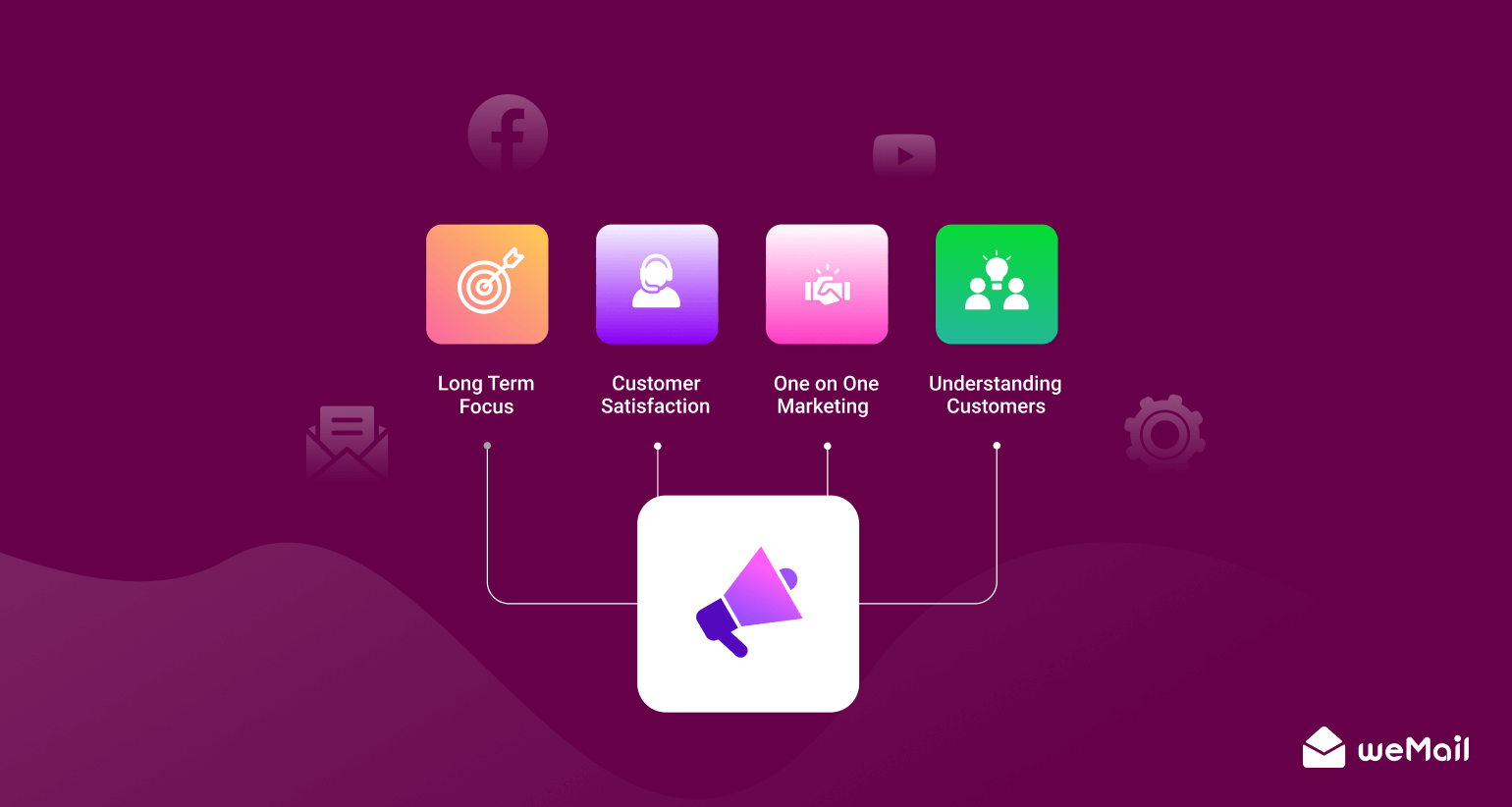 What is Relationship Marketing – Benefits, Types, Best Practices, and Examples
Modern business mostly revolves around trust. At least, if you want to sustain in an over-saturated marketplace, you must build relationships with customers to develop trust.
The math is pretty straightforward here. Let's think of yourself as a consumer. Do you have enough time nowadays? Everyone is pretty much busy. Though you have a lot of options while purchasing something, you don't have the scope to try one brand after another. So you choose a brand by reading reviews, judging, and researching. Then you try to stick to it.
Most of the top companies around the world are leveraging this intention of a buyer. They want the customers to be their life-long asset, value generator, and natural brand promoter. So, relationship marketing has become more relevant and popular.
Therefore, if you want to design your marketing effort following this strategy, you are in the right place. In this guide, we will show you almost everything you need to start with relationship marketing step by step.
You are going to learn –
What is Relationship Marketing – A Definition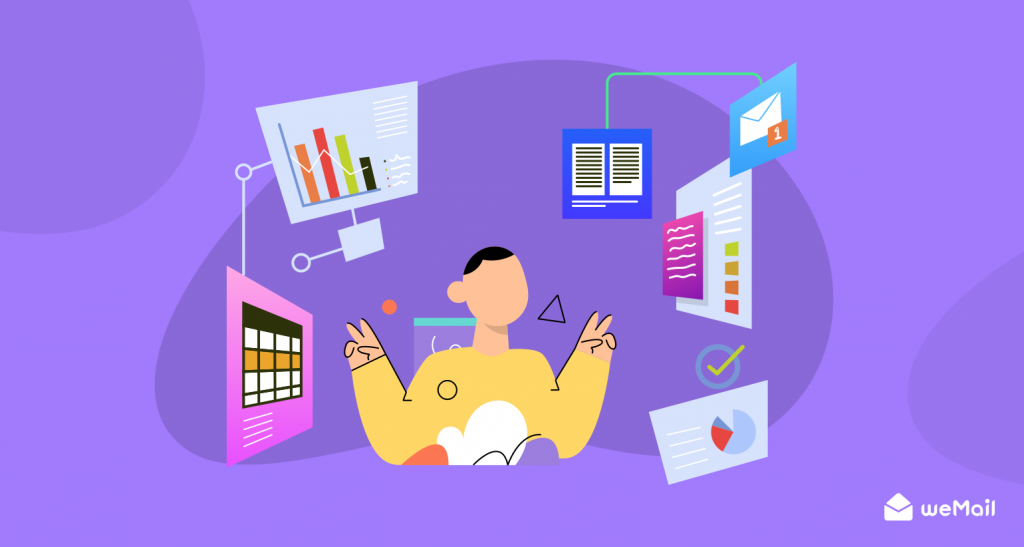 Relationship marketing is a kind of customer relationship management that aims on customer loyalty and long-term customer engagement. It is the exact opposite of shorter-term goals like customer acquisition and individual sales.

Laura Aberie, TechTarget
You can clear your concept easily from the above definition. Relationship marketing mainly focuses on caring for customers in a more personal way. It starts just after you collect a lead.
In relationship marketing, you educate people about your product, promise to add value to their causes, and fulfill that promise. Then keep the connection to follow up and improve the user experience. The whole process only makes a customer grow trust in your service, and come to buy again.
On the other hand, there is traditional or transactional marketing. Where your sole intention lies in selling the product, and don't care much whether that particular customer makes a further purchase or not.
Relationship marketing wants you to intentionally plan and develop customer relationship, manage it, and create an atmosphere where anyone can get involved with your business process and purposes. Hence, when someone comes to you as a prospect, you get to think about long-term benefits and try to grasp the bigger picture.
Marketers usually follow and apply different initiatives and tools to carry on with this marketing model.
Importance of Relationship Marketing – Why Should You Go For It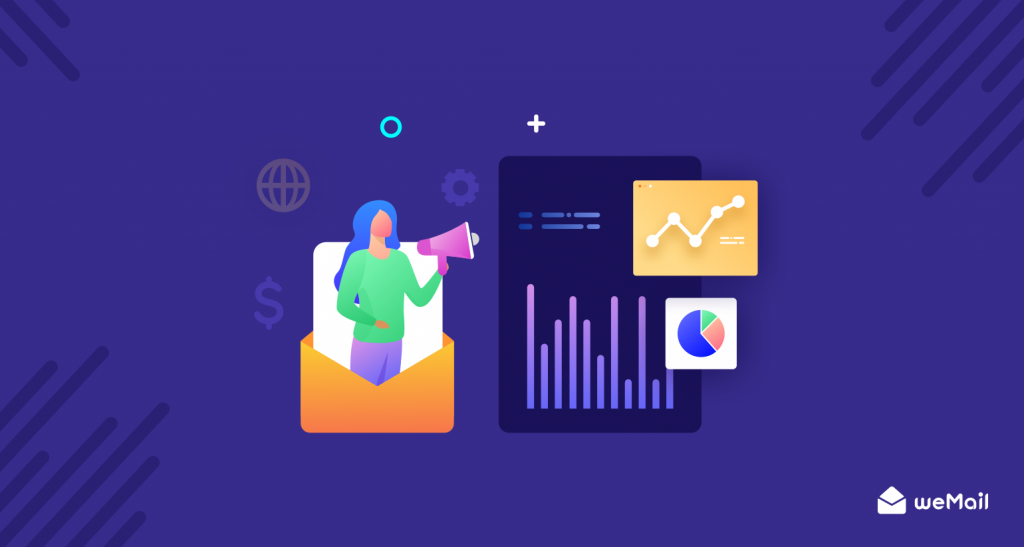 According to the Edelman Trust Barometer report, 67% of people want to buy a product based on a company's reputation. But they stop buying it when they feel the lack of trustworthiness."
Is it good to just sell products once to a customer who never returns? Today, you can't have that much luxury as a brand. Where loyalty can take your business far above your competitors, its lack gets you down the road. So, here we have sorted out some of the major benefits of relationship marketing. Check them out to know why should you choose it anyway.
1. An Enhanced User Experience
The more you focus on long-term relationships, the better user experience you can provide to your customers. That means, gradually this marketing model helps you build a process of soothing customer-centric business. Hence, happy customers always spread a positive vibe about your brand. For that, you can call it natural branding.
2. Higher Retention Rate is a Matter of Time
More than 80% of customers love to purchase when they get a personalized brand experience. Hence, once they get used to a particular brand, they tend to come again. If you look closely at the retention rate of top brands around the world, they remain stable with the lowest churn rate possible. The secret behind their success is maintaining a top-notch relationship marketing process.
3. Developing Product that User Really Needs
It is easier for companies that have simultaneous interaction with clients. As a brand, if you have that, you would know how people are perceiving your service, whether they want changes or not. Also, you can ask them for more frank reviews and opinions. Eventually, the whole thing helps you to develop products that are well-aligned with user demands.
4. Become a Social Influencer to Increase Overall Brand Value
It's no wonder that 70% of Americans believe brands should make the world a better place. According to a report compiled by Harvard Business School, "77% of customers are inclined to buy from companies committed to making the world a better place. Besides that, 73% of investors believe their efforts to improve the environment and society contribute to their investment decisions."
So while you get on with relationship marketing, you become somewhat aware of your position in society. That helps you to take part in different social and environmental issues, run campaigns based on those events, etc. Overall, it can help you to become a social influencer.
What are the Types of Relationship Marketing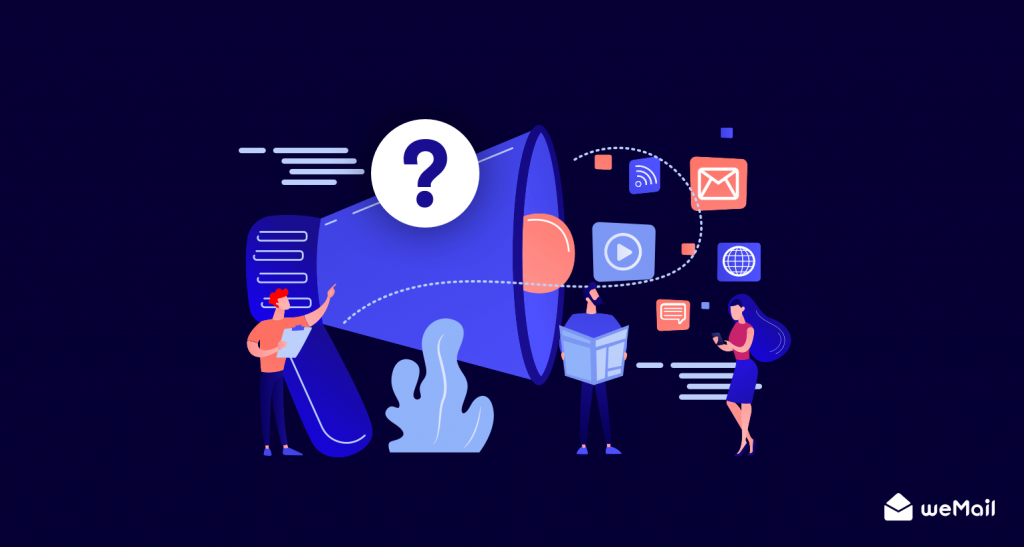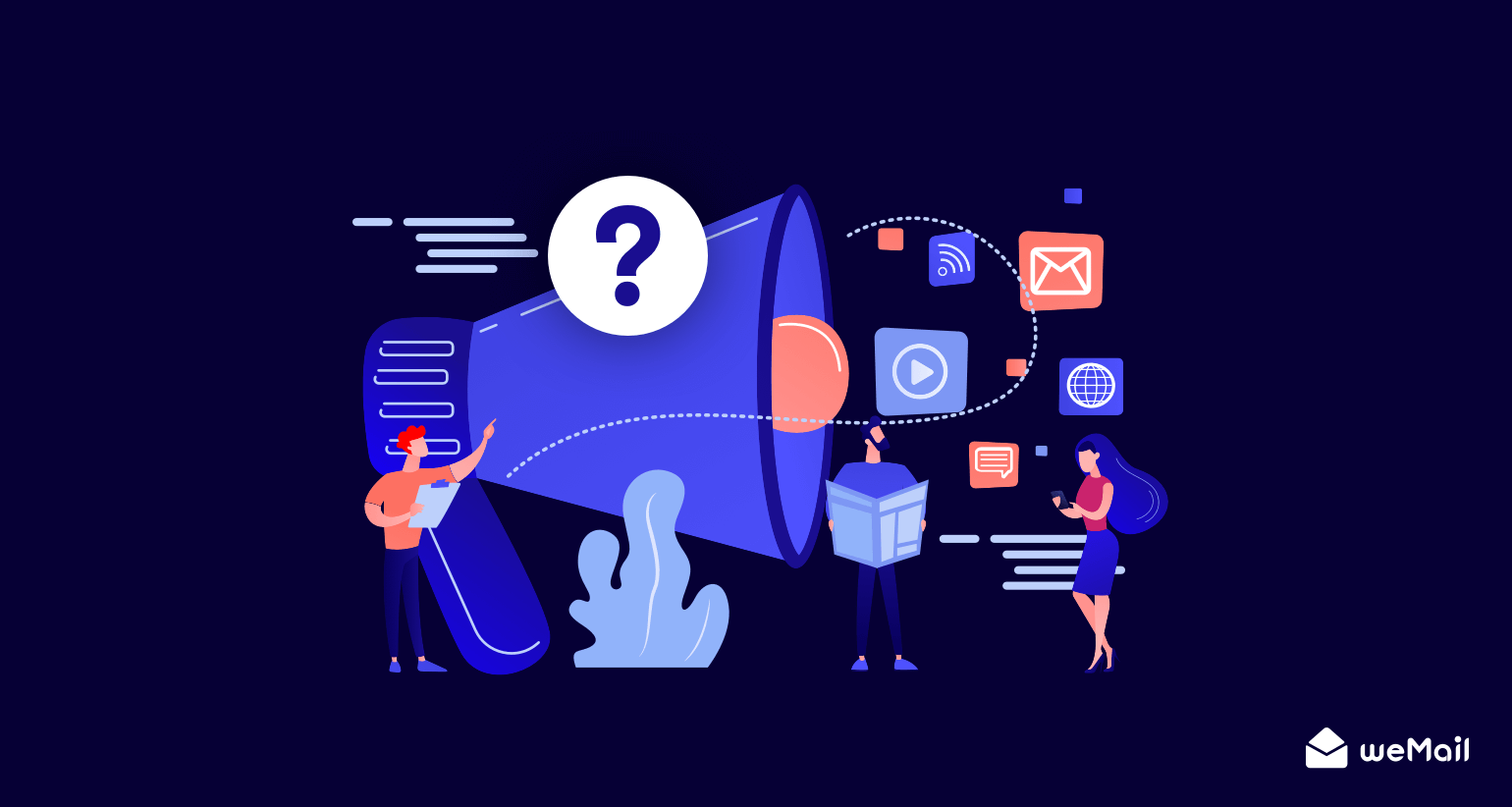 Relationship marketing can work on different levels or types. Most commonly, you need to work over five types of relationship marketing stages. They are –
Basic Marketing
Reactive Marketing
Accountable Marketing
Proactive Marketing
Partnership Marketing
Basic Marketing
It is the most traditional form of relationship marketing. At this level, you only want to sell your products. So, your marketing efforts revolve before a sale is made. As a marketer, you can tell the customer how great your product is, how the product superbly improves their life, etc. Your main goal would be to make a conversion once at a time and don't need to think twice about that particular customer.
Reactive Marketing
The effective part of the beginning of a real deal is asking for customer feedback. The more you give room to a customer, the more you make them fall for you. In reactive marketing, you always take special care of your customers say, ask them for feedback, and improve your services. So, the reactive level helps you to comprehend whether it is a complaint, suggestion, or product idea from the consumer's end. This helps to improve your service and build relationships with them.
Accountable Marketing
Retention is always more affordable than gaining new customers. When you sell something and then maintain good care of those people who made purchases from you, it will eventually improve customer relationships. Accountable marketing works on this level. You give a feeling to consumers that you are accountable for the product you sell, so it is your job to ensure the after-sale service.
Proactive Marketing
Proactive marketing is the kind of strategy where you keep a continuous follow-up with the customer. For example, make calls or send emails to know whether they are getting good service out of the product, and their satisfaction level. You can ask for surveys, reviews, and quick solutions to their problems. The main objective of proactive marketing is making a customer of a lifetime. It combines all of the levels of relationship marketing in one.
Partnership Marketing
Partnership marketing is a level of emphasized marketing activities where two or more companies join hands. They collaborate for the same goal. It can be launching a new product and engaging with new prospects. Therefore, the common objective of partnership marketing is to increase brand value, and social awareness, expand any specific product market or increase competency.
However, all of these levels of partnership marketing need certain marketing channels to execute and gain success. In the next part of this guide, we are going to explore those channels.
Most Popular Channels to Execute Relationship Marketing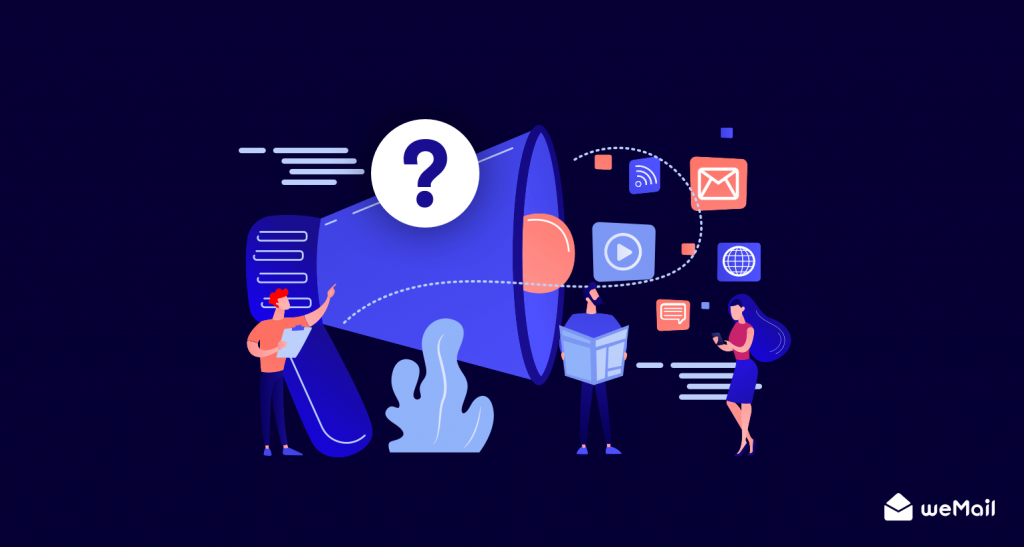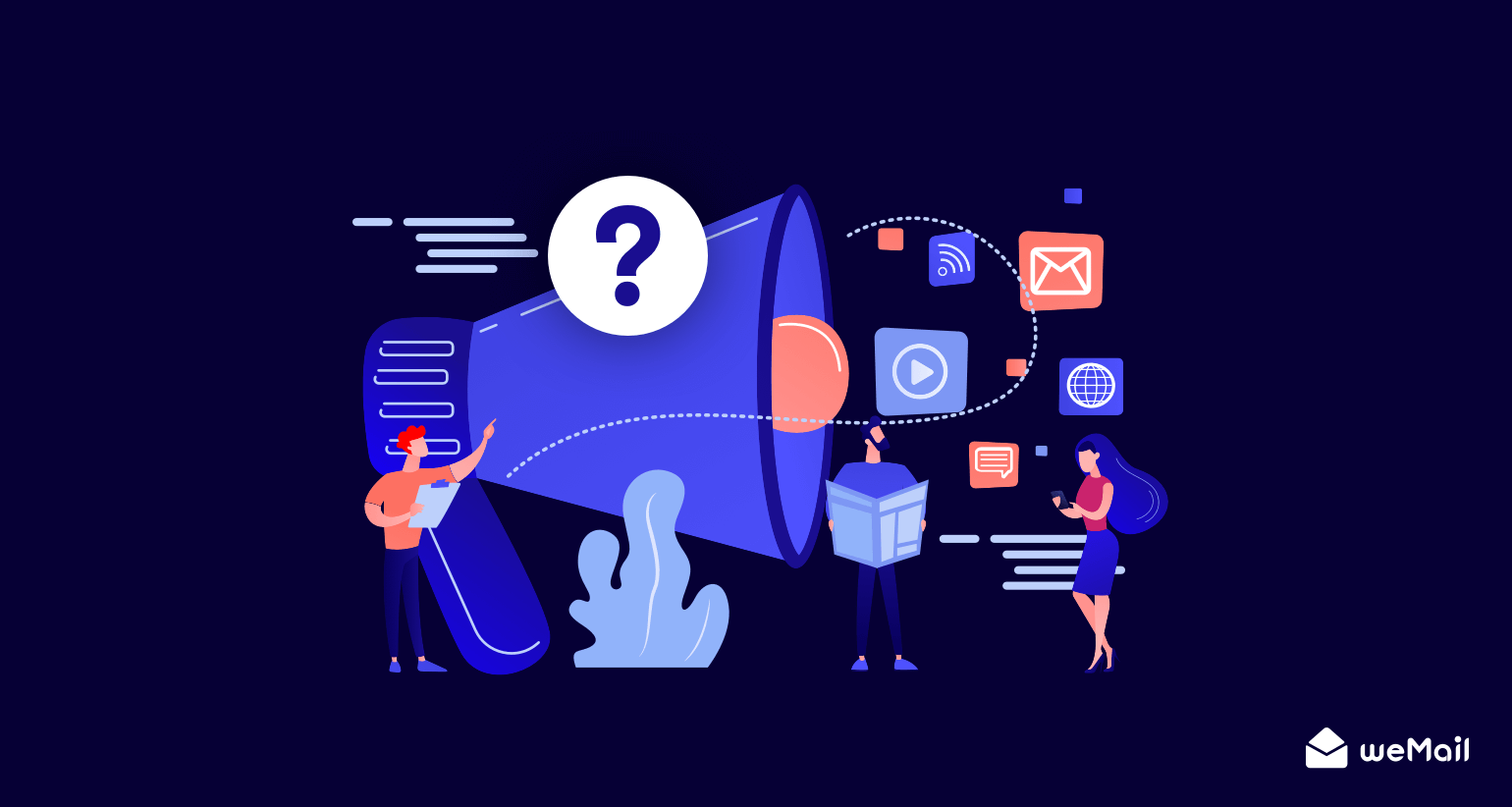 Well, in this part we want you to explore the types of relationship marketing channels that remain effective all the time. With these channels, you can best practice this marketing effort at ease. Look closely one by one.
1. Email Marketing
Email marketing is an age-old marketing channel. Though, it survives because of how the channel work, it is all about personalization. Marketing experts of all sorts somewhat agreed to this point that, email marketing is the most personal channel that can help a business develop a keen relationship with clients from the beginning. Therefore, we have enough data to believe so. Right now, it has an astonishing ROI of $38 for every one dollar spent.
In 2018, more than 293.6 billion emails were sent and received per day. Almost, 89% of marketers use email as the prime medium to generate leads.
You can segment email lists after generating leads based on their types, demographics, and preference. Then send different email campaigns to apply relationship marketing. Here are some popular kinds of relationship emails you can send to your subscribers –
Welcome Emails Sequence: After someone come to your email list, warm up the relationship with a series of welcome emails. With this approach, you can easily make the subscribers get used to your product and services, convert, and retain them.
Cart Abandonment Emails: If someone left the cart without converting, these types of emails help a lot to convince them for purchasing.
Discounts and Coupons: Following different occasions, you can send your loyal customers discounts and coupons. It will make them happy, and increase their trust nonetheless.
Newsletters: Regular weekly or monthly newsletters guide your user with helpful content. Sometimes it works big time for creating good word of mouth, and popularity of the brand.
Survey Emails: Running surveys are necessary for relationship marketing. Hence, it is easier when you have a loyal customer base.
Look at the example below, where yelp gives ideas to its subscribers for celebrating fathers day.
How to Run a Successful Email Campaign in a Nutshell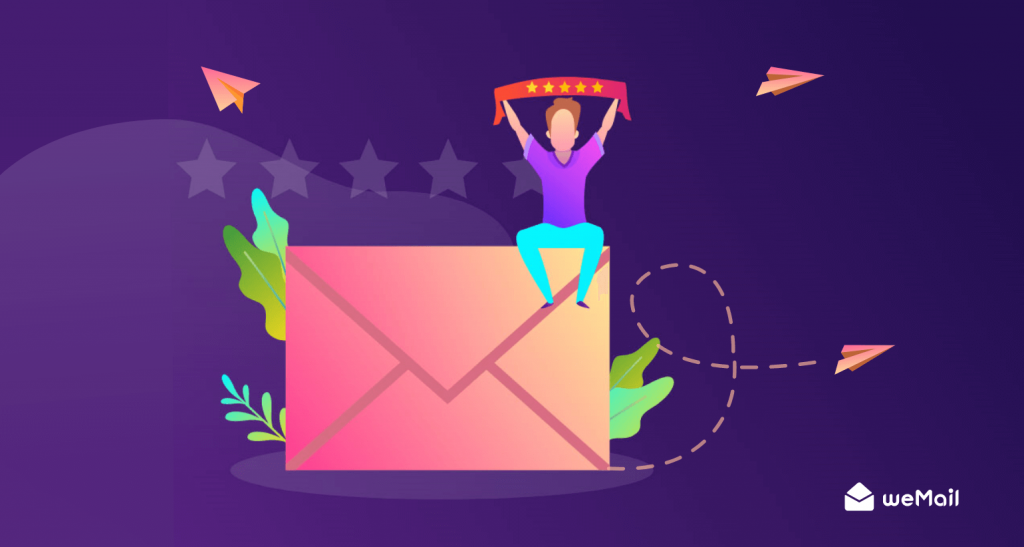 The Easiest way to run email campaigns that generate positive responses needs two things.
One is a suitable email automation tool. For example, you can send powerful automated newsletters with weMail. It has a lot of useful features like list segmentation, versatile form builder and integration, multiple sending getaways, analytics, etc.
Two, an email marketing strategy based on the latest data and industry trends.
How to Create an Email Campaign Using weMail in 5 Easy Steps
However, here are some tips that can help you to create and send a successful relationship email campaign –
Segment email lists within their exact proportion
Write engaging email copies that connect users
Use an email automation tool that fits your needs
Choose the best design from your email tool's template library (For example, weMail have a lot of superb campaign template to match your campaigns)
Also, you can design email templates on your own
Add CTA buttons to invite users to complete a desirable action
Therefore, if you have weMail, you can do all these things in minutes.
2. Content marketing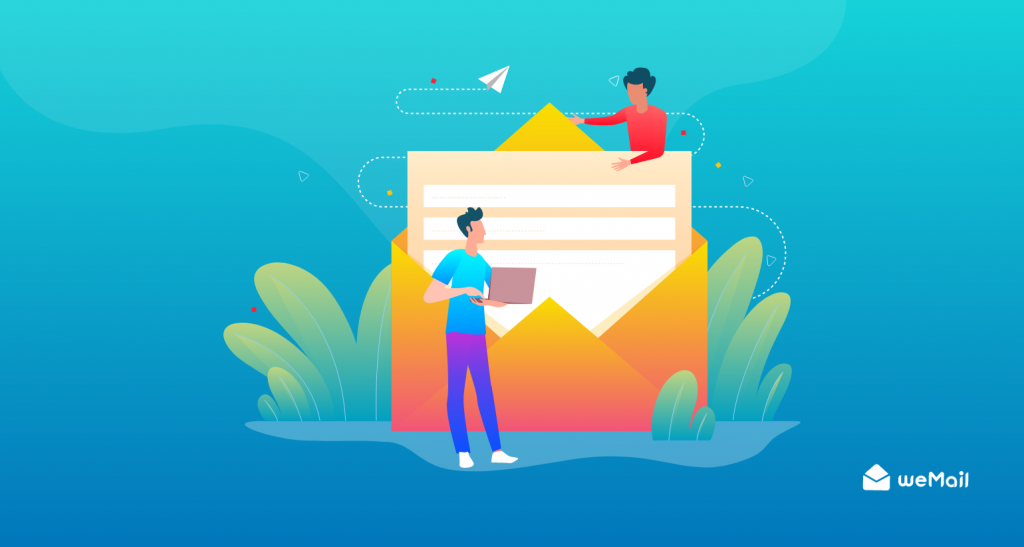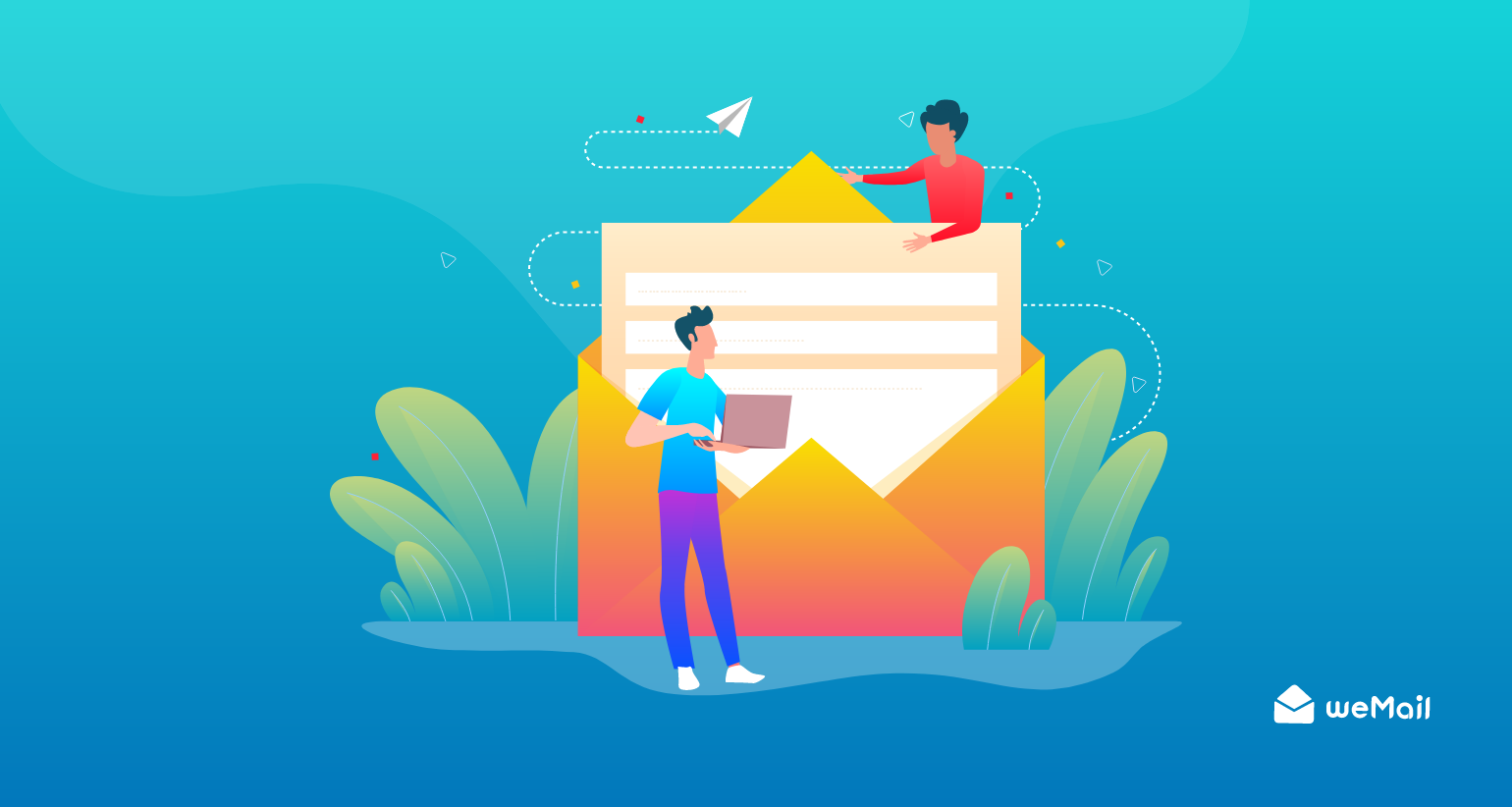 Content builds the gravity of your business. It always makes a dipper impact on your overall branding. Hence, with the right kind of content marketing, you can give people a personalized user experience. You can publish technical, generic, and product-oriented blogs to educate potential and regular customers. Make videos to engage them with marketing campaigns, and design product tours.
With the exact content strategy, you can manage both b2b and b2c customers at the same time. According to Content Marketing Institute (CMI), "91% of B2B marketers use content marketing to reach customers. On the other hand, 86% of B2C marketers believe content marketing is a key strategy to their marketing process.
So, take a look at these effective content types you can follow for your business –
Blog
Infographics
Videos
Webinars
Online Course
Podcasts, etc
The best thing is to learn from the experts. As a company, you can research your competitors and top brands on how they are doing content marketing.
For example, you can follow the activities of weDevs. We publish relevant blogs, YouTube videos, guides, and tutorials regularly. Our content marketing solely focused on improving user experiences which eventually increased our brand value.

3. Enhanced Customer Care Service
Out of all the marketing channels, customer care service is often underrated. Though it remains a powerful factor to improve user experience. According to a Microsoft report, "96% of consumers say customer service is a crucial factor in their choice of loyalty to a brand. Accenture found, "48% of customers want to be treated well as they are good and loyal ones."
So, when you improve your customer service, naturally you get a step closer to growing a kinship with your clients. There are many ways you can maintain superior customer care services. Some of them can be –
Be available 24/7 to any customer query, request, and call. You can apply call service, chatbox, etc for that.
Try to listen carefully and with patience.
Give the proper solution, and if it needs a lengthy process, maintain empathy with people
Improving technical skills is a must to solve any specific issues
Always use positive words and try to maintain an affirmative conversational environment
Admit mistakes, and keep your promises
The above tips are helpful when your sales and customer care executives are capable and have sound knowledge of your product and vision. Therefore, you must take proper steps to prepare them to execute your relationship marketing strategy.
So here are some managerial guidelines we want to share with you –
Provide complete training to your employees
Set top-notch standards of customer services
Make them capable of aligning with touchpoints
Deep learning and product knowledge
Develop a culture of learning, help people, etc
However, your main goal should be to improve all the departments of your business to accomplish a better customer-centric environment.
4. Social Media Marketing
Nothing is out of social media today. The popularity of social platforms like Facebook or Twitter as marketing channels is on the rise for almost a decade now. Even though there's a debate running on email marketing vs social media marketing, which one is better? Well, both channels manifest a lot of possibilities.
Hence, you can use your social media handles as a brand promoter which most successful companies are already following. To do this, you can post about your product, ask users to participate in social surveys and opinions, and publish interactive content like short videos, infographics, memes, or GIFs.
So, which types of social media content can get you more user engagement, comments, shares, and overall impressions? We've found these social media content types to be more effective –
Written content or post
Images and visual stories
Interactive videos
Live session
Sharing customer's success stories
Running social media campaigns
Announcement and news sharing
All of this social content can help your user learn about your brand, take part in its journey, and eventually, your product become a part of their life.
Take a look at these social media posts from Apple. They share this particular image shot on iPhone by a user. Sharing this type of customer story can generate a lot of social likabilities nonetheless.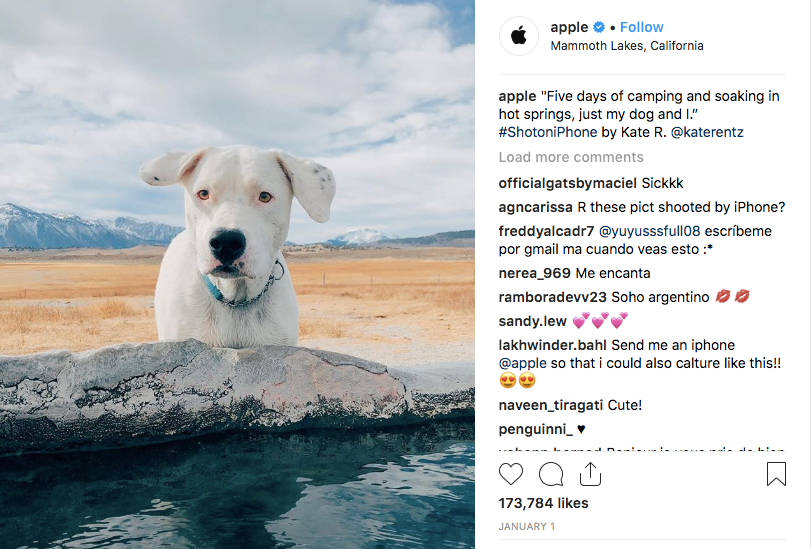 Relationship Marketing Strategy – How to Begin
Sales are crucial, and an effective strategy in marketing can save you from the declining numbers of conversions.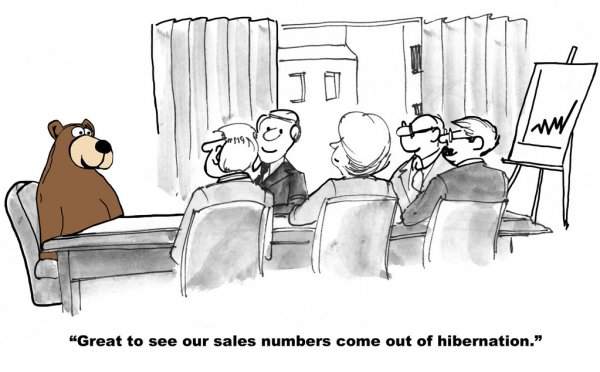 When you get started with a personal marketing approach, you can increase your sales as well as reduce the churn rate. So how to begin with these models where you aim to provide such service which is centered on every customer? Which processes can help you make them feel that you care?
Here are the ideas that can guide you to build a strategy for relationship marketing –
Strategy 1 – Developing a Customer-centric Environment
Though you know that improving customer experience should be the main factor of building trust, it isn't easy to build overnight. According to CMO Council, "merely 14% of marketers believe that customer-centricity is a hallmark of their companies."
It happens because a customer-centric business always needs a challenging process. So no one can transform overnight. You must go one step after another. The first thing should be creating an environment where all of your employees and staff believe customer service should be their priority.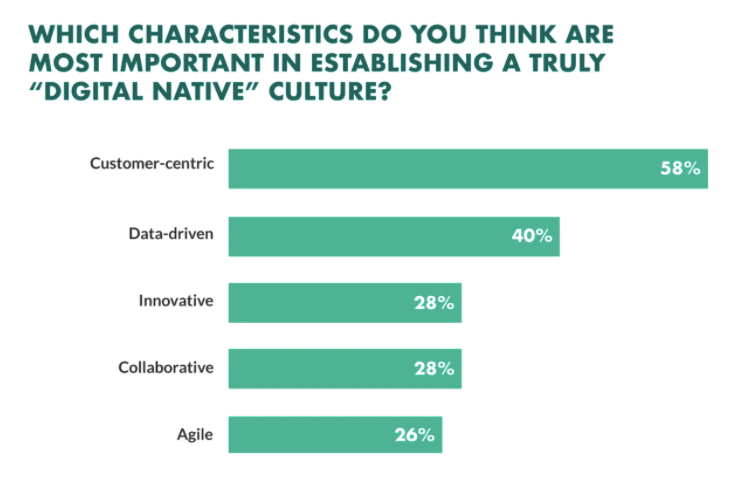 Though many marketers find it hard to establish, recently Econsultancy asked them a simple question – which element help most to create a truly "Digital Native" culture in the business? 58% of marketers said it's customer-centricity nonetheless.
However, you can follow the diagram to understand the whole picture –
Strategy 2 – Implement Technologies to Maintain Your Customer Relationship
You can find a lot of CRM (customer relationship management) tools to maintain you,r clients, and your customers. It will need a certain amount of investment. But if you can find the right product that fits your business, you will be just spending money to generate a good return.
Right now, the usage of technologies in top brands is increasing. The pandemic situation even makes the number go higher. More than 60% of businesses were planning to invest more in Information technology in 2020. This year the trend stays the same. Out of all the automation tools, CRM remains one of the top priorities.
For example, with a CRM tool like WPERP CRM, you track & follow up queries with leads, subscribers & clients. Build long-lasting relationships and nurture them. It is a feature-rich open-source WordPress CRM. So you can start for free in the first place.
One of the core reasons that make the CRM tool so crucial, it will help you create a customer database. This will help you to do things with a data-driven strategy. As when you have enough customer data, you can make even more valid decisions to improve your products.
Strategy 3 – Omnichannel Marketing Approach is a Key
Our life becomes occupied by gadgets and social media channels. if you analyze your site data in Google analytics or search console, you can see that the users come directly, comes from social media, using mobile phones, computers, organic search results, or by using referrals, etc. Users are everywhere. So you must make your presence everywhere possible, as it is always essential to think a step ahead of your customers.
Therefore, you must initiate omnichannel marketing. Omnichannel marketing is a combination of all the marketing channels you use to create a complete brand experience for users. It includes both your physical effort and digital efforts both. That means you can arrange conferences, business expos, webinars, and live sessions on Facebook or Twitter, and empower your social media handles simultaneously to spread your motto, values, branding, and promises to fulfill them.
You may wonder if there are any differences between multichannel and omnichannel. Yes, there are. In a multichannel approach, you implement all the available channels to reach customers using print or digital media. It is simple and effective. However, omnichannel is a way more advanced method. It helps you to give the same user experience throughout the channels, no less no more. So no matter how users get to connect with your business, they experience a combined powerful service for sure.
Strategy 4 – Referral and Loyalty Program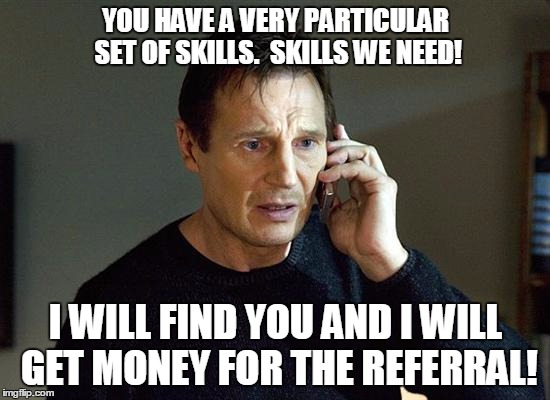 A referral program is simply a process in which you prime and reward customers for spreading the word about your product or service.

G2
A referral program is a way you can reward your loyal customer and increase word-of-mouth brand value. Data also support this claim. 65% of the company's new businesses come from referrals. Almost 84% of customers believe referrals are one of the most trusted forms of advertising.
So, as a relationship marketing strategy, you can initiate these types of referral programs –
Customer Referrals – the most popular one.
Employee Referrals – it is helpful if you want your employees to take part in the business besides their usual roles.
Partner Referrals
Referral Programs for Vendors
Apart from these marketing approaches, you can also start a loyalty program. That can include giving special benefits and discounts to your long-term and loyal customers.
Tips to start with Referrals and Loyalty Programs
Be specific about your offers
Make it accessible and easy to find
Let people know about it. Promote smartly.
Keep it simple so that people can easily enroll
Keep empathy and gratefulness to the referrers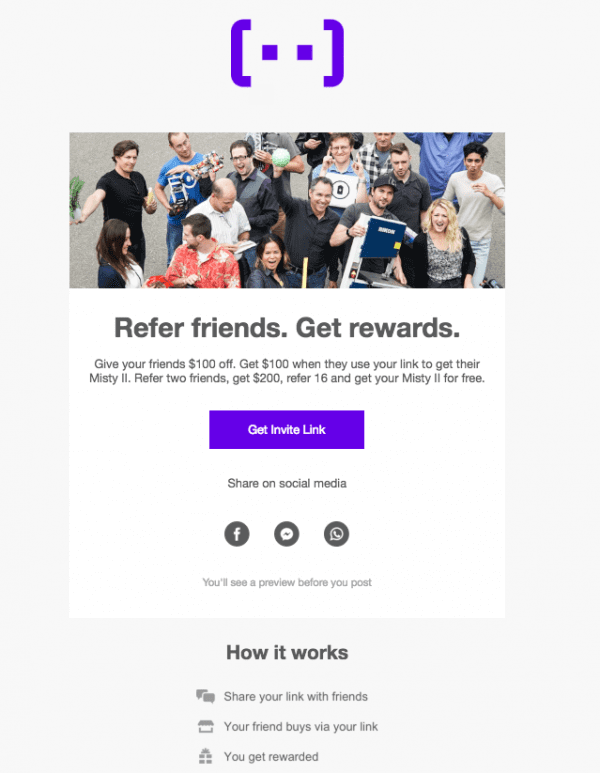 However, you can run a regular program or offer referrals on various occasions. Some of the most popular types of referrals are – holiday-based, seasonal, content, social awareness, gifts, etc.
5. Tracking Your Marketing Efforts
Without tracking and analyzing user data, you won't reach any destination. So, when you go for a relationship-based marketing approach, there are specific KPIs (Key performance indicators) you must track. Some of the core measures are –
Email open rate and click-through rate
Conversion rate
Retention rate
Churn rate, etc
Renewal
These metrics let you know what is the position of your business following your marketing model. So, if the number is good, you are on the right track. If you see a decline, changes should be made, and improvise your tactics. That should be the game.
Relationship Marketing Examples and Use Cases
Renowned brand practicing relationship marketing on different levels. Some focused on improving client relations and keeping an aura of building a family.
For example, look at this promotional video from Bank of America.
The video reflects on one simple fact – the Bank of America workers come from everywhere in the country, and they are you, your brothers, sisters, and who not? So this is your family whether you are an employee or a customer.
Famous behavioral economist Dan Ariely explained a fact based on this personalization effect in his book Predictably Irrational. When you do want your customers to become family, people also expect you a member of their family.
So, besides monetary value, you must provide some kind of assurance that you really care. This is where comes great customer services, gift cards, occasional offers, and loyalty programs that help a lot to maintain this relationship.
Let's look into another use case. It is about Panera Bread Company, a US-based chain store of bakeries and cafes. Right now, they have more than 2000 stores throughout the country. In 2014, they did promise a simple but essential thing that they would be removing all the artificial flavors, sweeteners, and preservatives from their foods.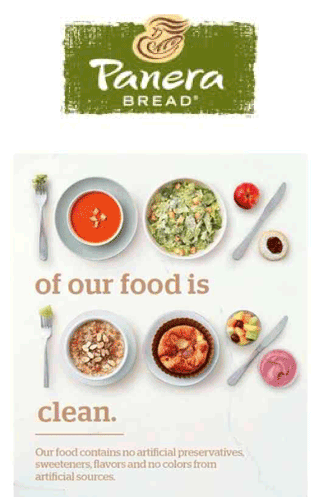 Keeping this promise "100% of our food is 100% clean" has never been easy. But Panera keeps doing what they believe for the betterment of the users. Their effort paid off big time after the COVID-19 pandemic began. They get an instant surge in their online grocery sales.
Closing Up
So this is it. In relationship marketing, profitability is aligned with the welfare of your clients and customer.
We believe this guide has provided all the necessary questions to be answered. In case, you still feel confused while applying it, don't forget to let us know.
Subscribe To Our Newsletter
Don't miss any updates of our new templates and extensions
and all the astonishing offers we bring for you.