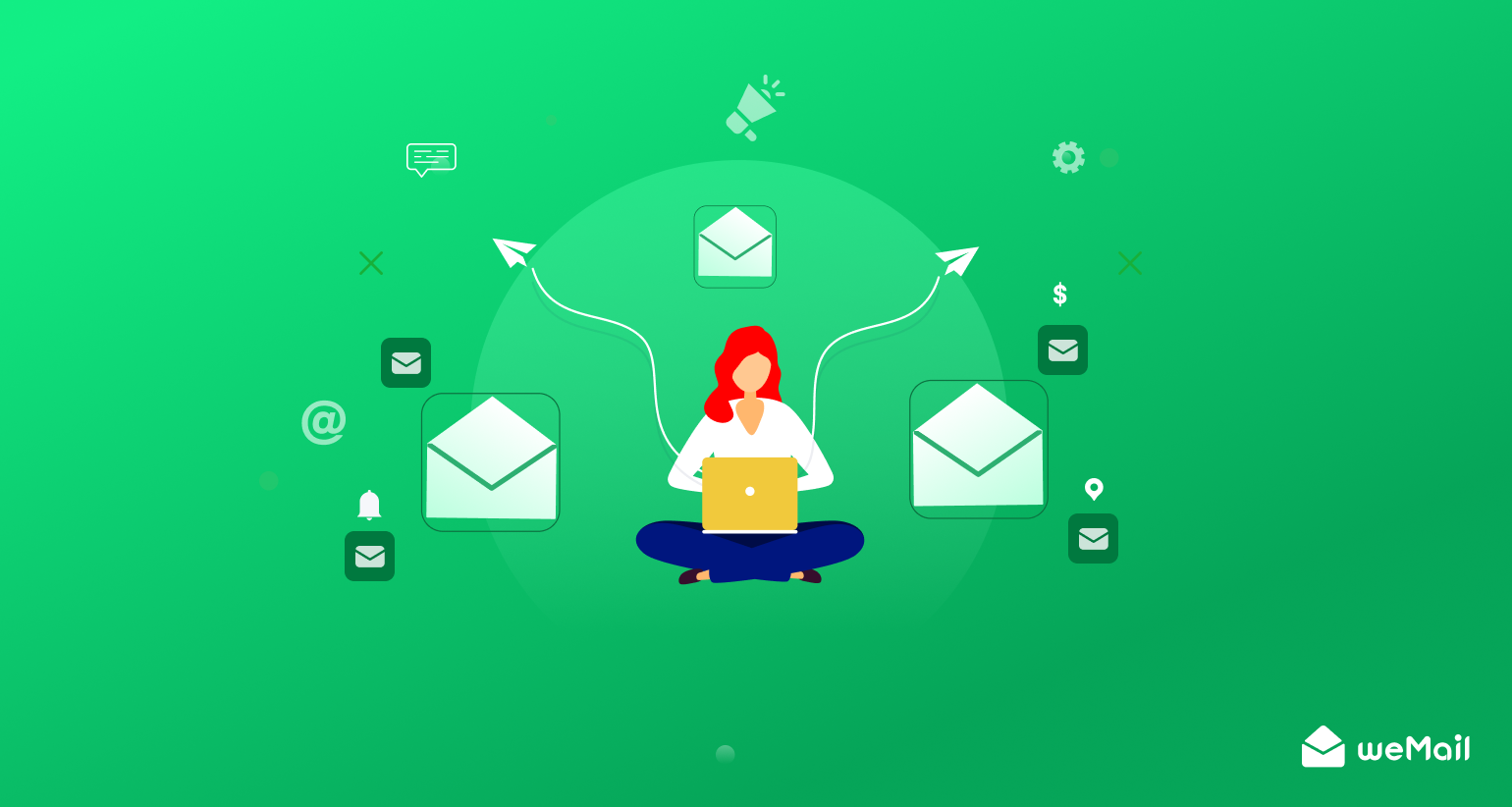 How To Build An Email List For Affiliate Marketing (7 Strategies to Follow from Scratch)
Affiliate marketing is a massive and rapidly expanding industry. The total affiliate marketing spending in the United States hit $5.37 billion in 2017. And this year, it is estimated that affiliate marketing expenditure will reach $8.2 billion (Statista). You can get your fair share with these high-paying affiliate programs.
This success or profit margin is solely dependent on the proper affiliate marketing process. As an affiliate marketing firm owner or marketer, you need to apply the basic marketing tactics to win this battle (with other competitors in the same field). One of the excellent ways to accomplish the barrier is to nurture affiliates & communicate with them from time to time.
Well, you can do it through emails, events, promotions, or surveys. The most feasible process is to do that – the email list-building process. But how? Well, in this article, we're going to answer this question and share some proven strategies on how to build an email list for affiliate marketing campaigns.
Let's get started.
Why Do You Need To Build an Email List for Affiliate Marketing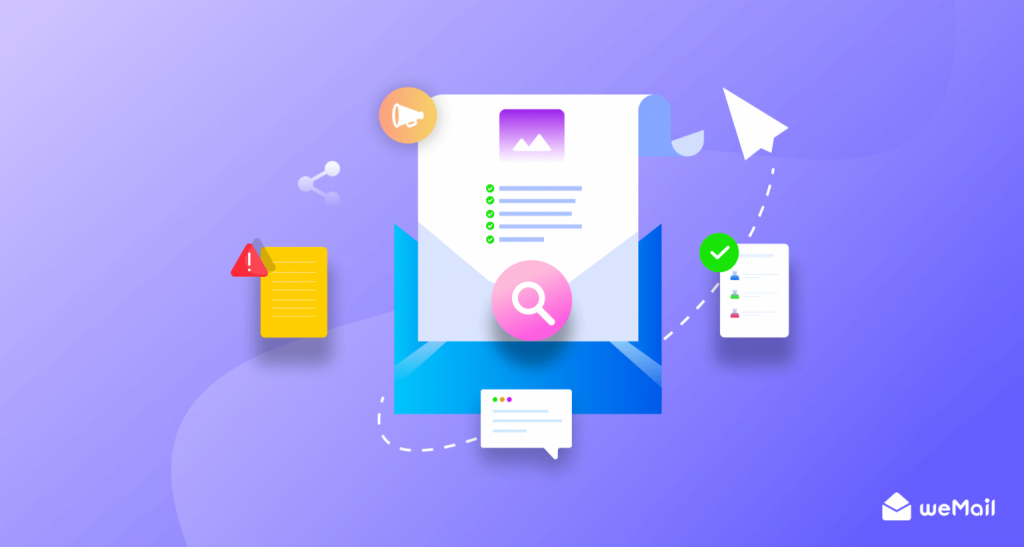 Apart from sending personalized emails to the audience, email list building helps to keep your marketing flow aligned and precise. Also, you can pick up the right list at the right time. It will save valuable time in sending just random messages to the audience.
Well, before we talk about why you need an email list for your affiliate program, let's just give a reminder of what actually email list is.
An email list is just a collection of emails collected from visitors/customers who wish to receive information, updates, discounts, and other data about your business in a digital format delivered to their inbox via email

Campaign Monitor
Another reason that Neil Patel talked about this is that – Email consistently surpasses the majority of the channels I evaluated as a marketer. Not only does it convert well, but as your list grows, you can continually monetize it by pitching additional goods.
Once you understand what it is, let's now learn more deeply about why you should have a precise email list for better results:
Personalized communication
Opportunity to provide special discounts, coupons, or deals
Easy to reach a large number of customers
Can help you launch a new product/service
Helps to retarget customers for various promotional activities
Facilitates delivering product updates and news
Allows you to build a loyal visitor base
These are the facts that you can get with your email list. Along with these, you can also do a lot more things with your selected email list. But the entire process needs proper research and strategy. A simple mistake can ruin your brand reputation and cost you money.
For instance, we have discussed 7+ email list-building mistakes you should always beware of. Hopefully, you'll get a better resolution and avoid making any mistakes in the email-list-building process.
What Are The Strategies To Build an Email List for Affiliate Marketing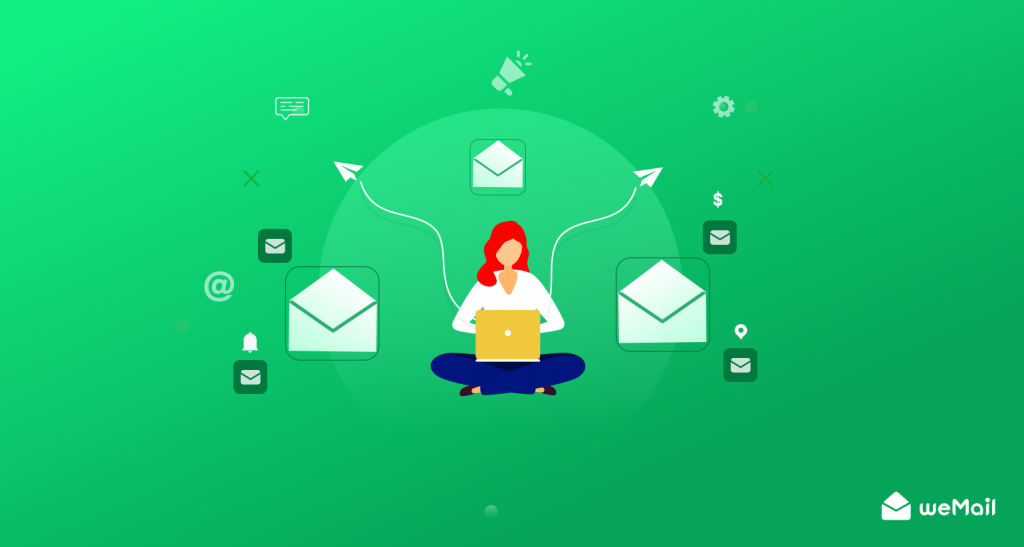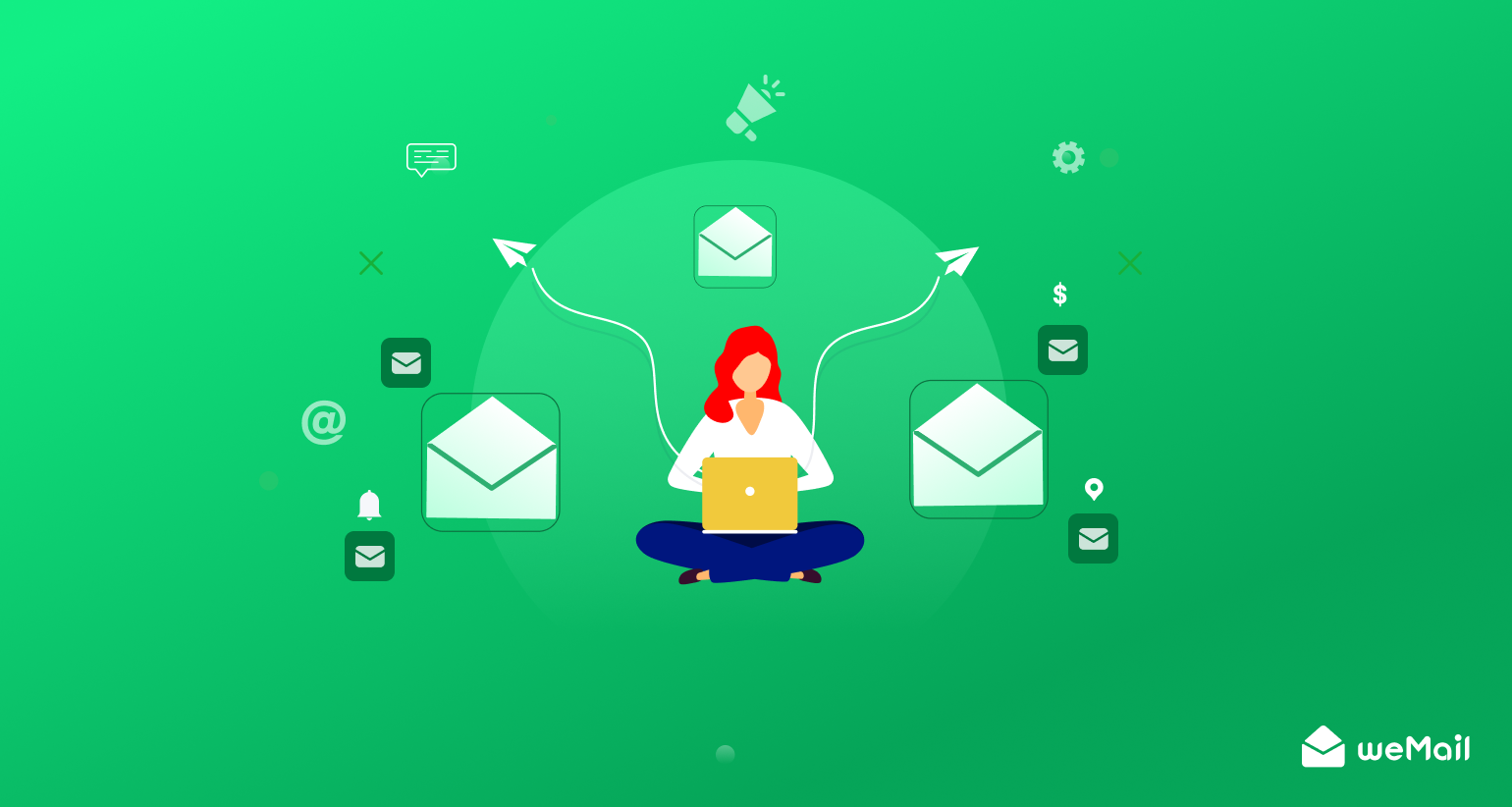 After you know why you should build an email list for affiliate marketing, now we're going to share the top 7 ways to build your preferred email list to send an email campaign to the right audience.
Well, before we discuss them, let's talk a little bit more about the email list-building process through a story!
Assume you have 10,000 users on your specialized website that advertises a specific product. Aren't those good figures? What if just 100 of those visitors are truly interested in your product? What if the other 9900 people came to your site by mistake or accident after clicking on an advertisement? Only a few of the 100 people desire to buy something, and an even smaller number really do.
So it's a big loss to spend money for the entire audience. For instance, if you have a separate list for these 100 users, you can easily create your email campaign for them and get the 100% out of it.
Let's now talk about the strategies below:
01. Place a Dedicated CTA for The Perspective Blog or Landing Page
An effective CTA drives helpful traffic to the website. Not only that, it helps to generate sales only when it's implemented correctly. For the email-building process, it's also vital for you to have a separate CTA button for the affiliates.
Personalized calls-to-action have a 42% greater view-to-submission rate than generic calls-to-action.

HubSpot
Actually, when visitors visit your website, they're seeking something specific. So your CTA must address those needs. For example, if a lot of people are reading your "List-Building Process" blog post, why not include a simple CTA like this: "Click Here to Get a Free List-building eBook."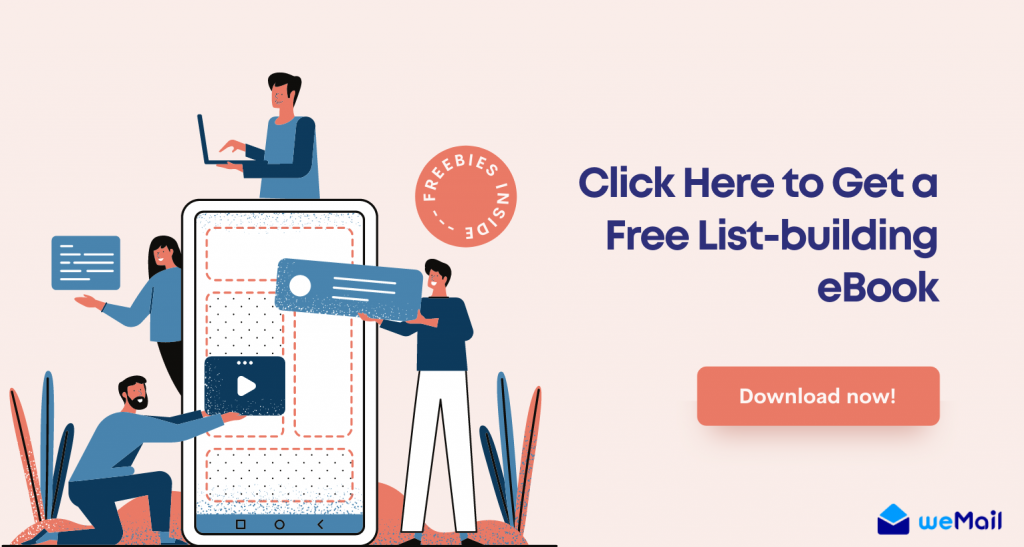 Well, customized CTAs only work if you have the resources to produce excellent content. However, you can offer a discount code or coupon code, or any exclusive facilities as an alternative to an eBook.
The items in your email newsletter should be relevant to your visitors' needs. So it helps to make them feel special and valuable, which is important for customer retention.
02. Design or Add a Pop-Up To The Important Page of Your Site
A pop-up may appear to be bothering at first, but we're not talking about the traditional pop-ups from the early 2000s that show some unrealistic ads. Rather, we're talking about timed pop-up advertisements or onsite retargeting.
Well, what is a timed pop-up? After a user has spent a specific amount of time on the webpage, s/he may see a pop-up that is related to the content on that page or the user's activity.
And exit pop-ups display when a user attempts to leave the page, and scroll pop-ups, appear after a user scrolls a specific percentage down the page.
Related article: How To Use Pop-ups on Your eCommerce Store
Let's share an example with you. Digital Marketer conducted an experiment. They launched a pop-up ad for returning visitors only, after spending 15 seconds on their site. They ensured two important things:
The Pop-Up will not show to the visitors who come from the newsletter
Similarly, it won't appear on the pricing page to interrupt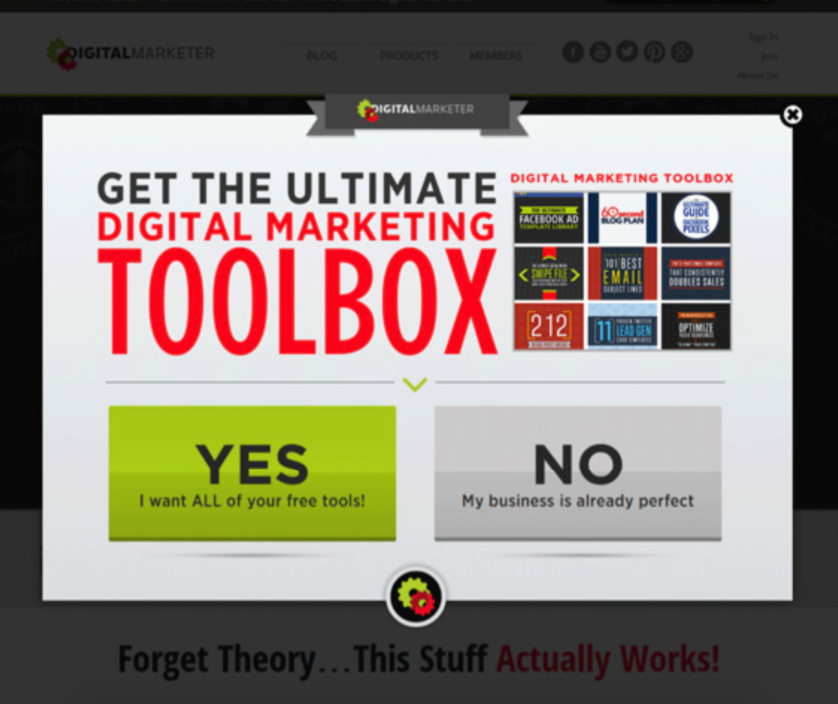 After they finish their campaign, they generated 2,689 leads in two weeks, and also they managed to increase their average time on page by 54%. This way they have got a good number of subscribers. Now they can utilize the subscribers for their next email campaign.
03. Optimize Your Optin Forms
Use widgets and pop-ups to help people sign up for your mailing list. The signup form should be prominently displayed to encourage people to join. Use a variety of pop-up timings to see which works best for you. It's critical to track and alter campaigns for affiliate email marketing to be successful.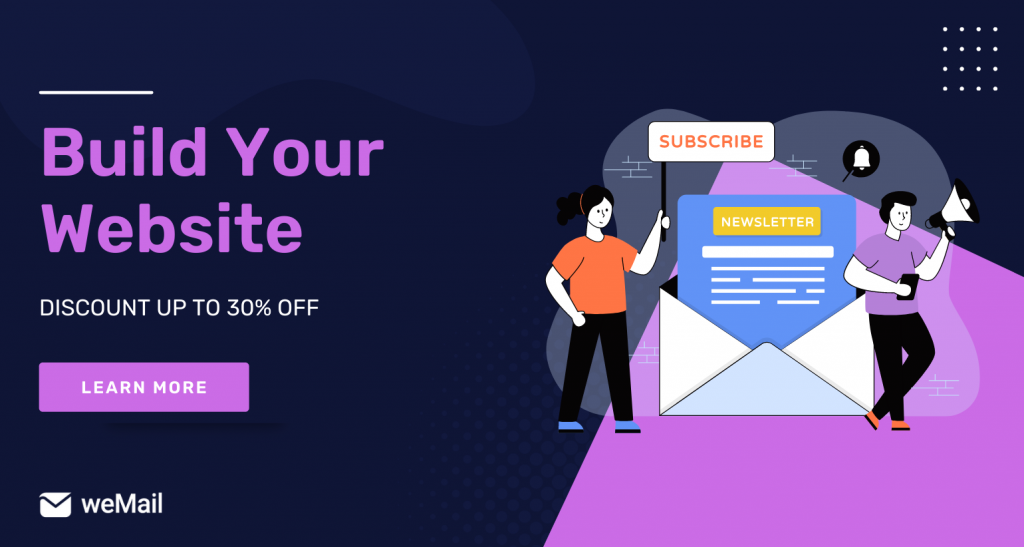 Let's talk about IMSource. They used the Optin Monster form for their campaign. At first, they were unable to receive the expected amount of subscribers. After they used the Optin Monster form, they drastically generated 4000% subscribers at a time.
Read more: 8 Effective Popup Examples & Expert Tips on Building Your Own Popups that Convert
04. Create a Personalized Email Campaign for The "Affiliate Program"
Personalized campaigns bring the best result in a quick time. It's precise, to the point, and relevant to the users. Let's think again. You have a 10,000-subscriber list. But all of them are not relevant to all products or services. For instance, you need to create a separate list for each purpose.
So prepare an email list and name it "Affiliate Program". Then send your email campaign or newsletter to this list. You can follow the steps to complete the entire process: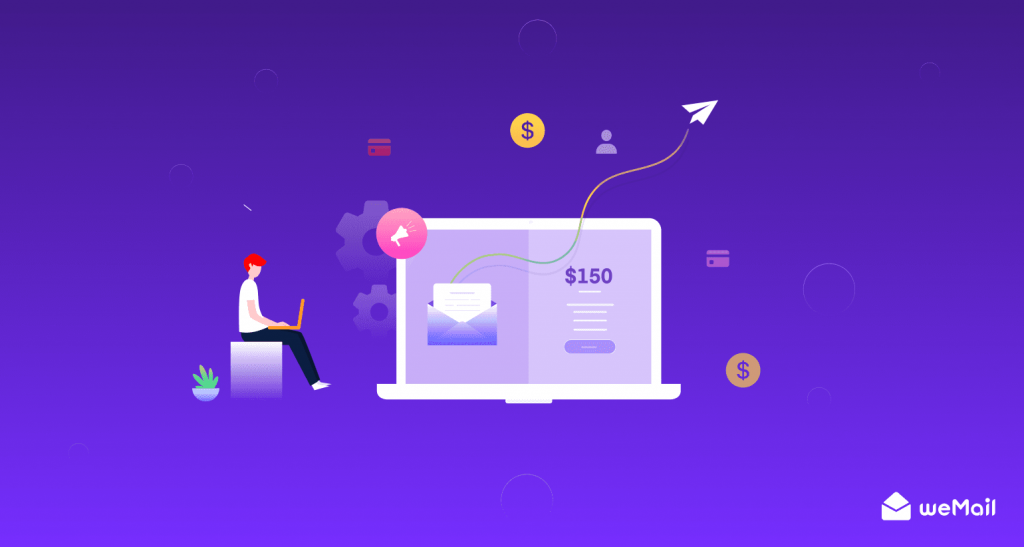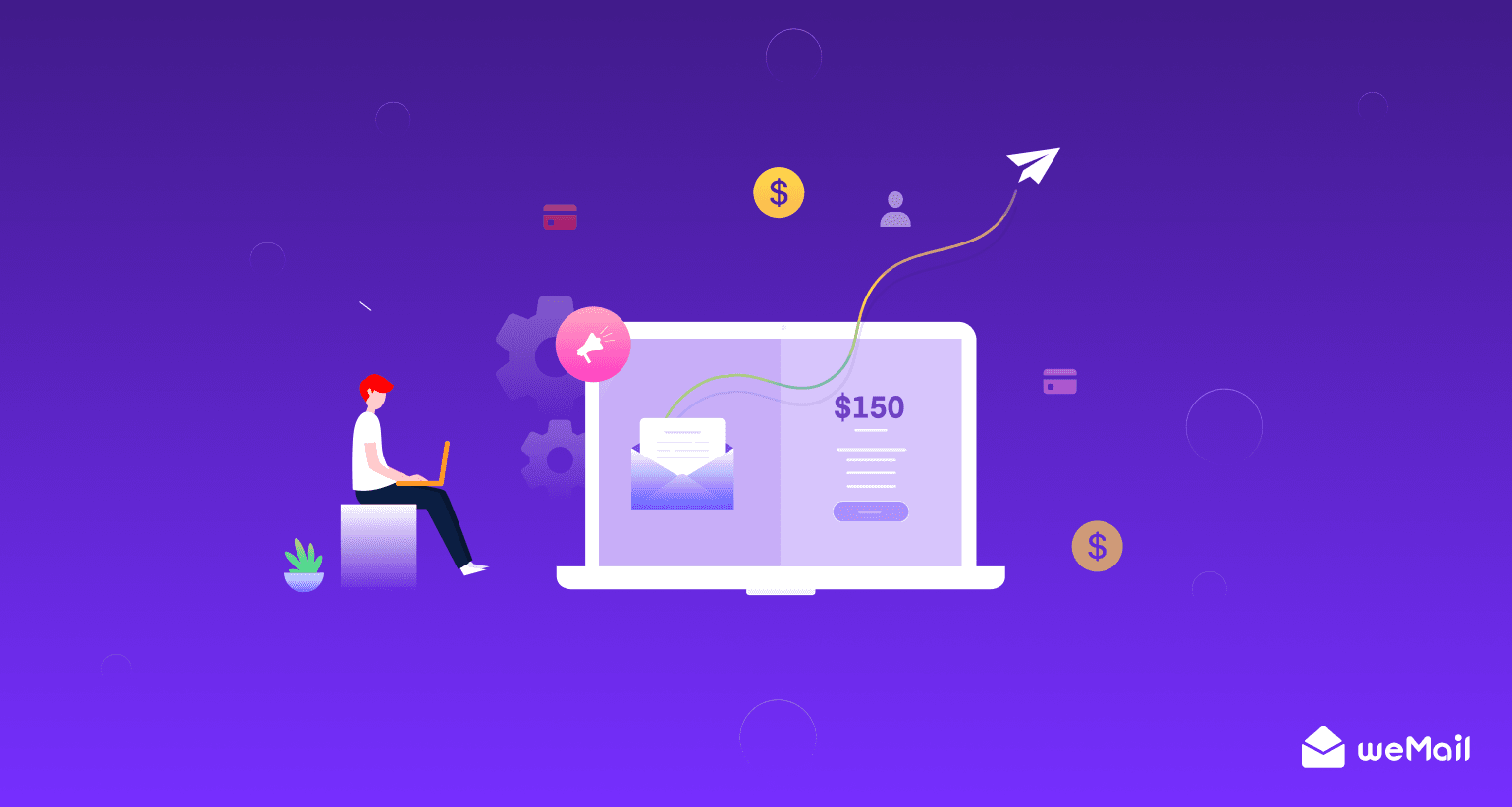 In the campaign, introduce yourself and your site to potential subscribers
Implement a variety of other email campaigns, such as promoting your most recent blog posts or reviews, coupon pages, or any important pages
Email marketing saves you a great deal of time by sending out communications according to the desired timing. Once you're done with the cold emails, now you can further add affiliate links to your email. So now you've got your list, signup forms streamlined, and email sequences in place. Finally, you can prepare your personalized email campaign for your "Affiliate Program".
05. Elaborate Your Purpose on Your Email Copy
If you want your subscribers to stay reading your emails, you need to provide them with excellent material. Grip your readers by mailing them interesting and useful content, and they'll keep reading your emails.
Keep your readers up to date on the most delinquent advancements in your field by sharing relevant content. Instead of writing for yourself, consider what your target audience might like reading. Be careful with your affiliate marketing efforts. Your subscribers may unsubscribe if they perceive that you're a salesperson. So try to clarify your purpose on the email copy, be generic and avoid being a salesperson.
06. Add a Social Proof to Your Email Copy
Well, it might be difficult to establish an initial audience base on a new platform or to generate early engagement. But it can be possible if you can include social proof to your email copy and ask your email subscribers to connect with your newly launched Facebook page. This will allow you to build a bonding with your audience in the future.
So if you get visitors from your social page, list them out and prepare a list depending on their activities.
Learn more: 5 Best Email Segmentation Strategies for Super-Targeted Email Marketing
07. Preview Your Newsletter To Users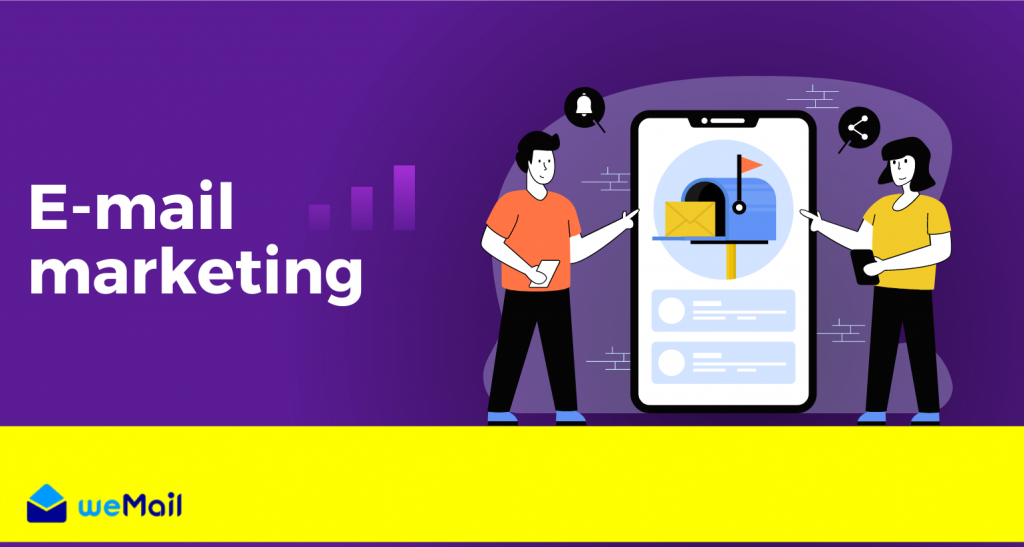 Post an excerpt from your newest newsletter on your website to give visitors a sneak taste of what they'll receive if they subscribe. People will be more willing to subscribe to your email list after they have a glimpse of your amazing content.
These will assist you in increasing your email subscribers. You will have a large number of people to whom you can send important information about your services or products in your next email campaign.
Apart from these strategies, you can also follow the tips below:
Create a quiz
Encourage content sharing
Create a CTA social media post
Don't repeat yourself
So this is how you can build your email list for your email marketing campaign. However, if you're looking to reduce the email bounce rate for your email, you can have a look at the article here!
How To Build an Email List for Affiliate Marketing with weMail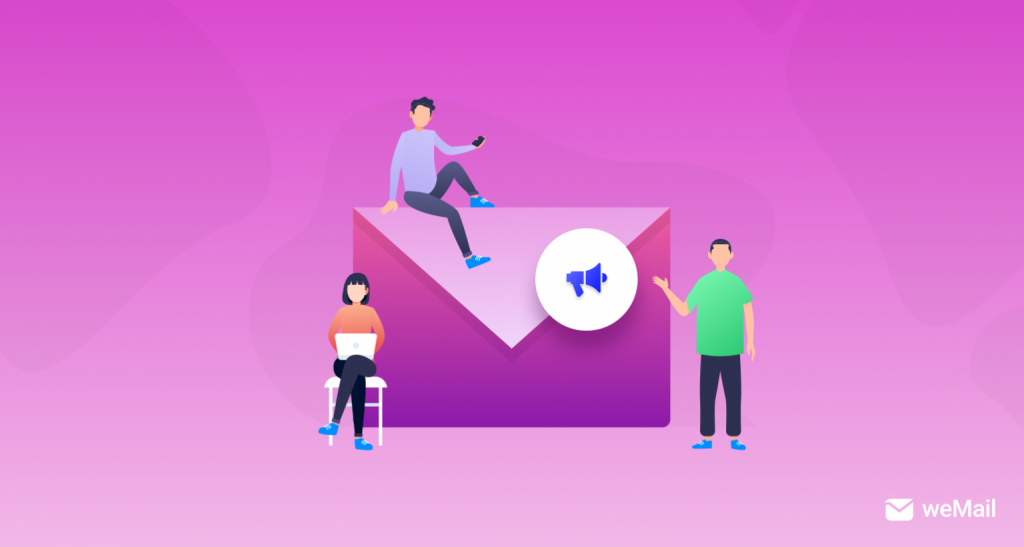 Here we're going to show how you can use weMail to prepare an email list for affiliate marketing and send an email campaign.
First of all, you need to install and activate the plugins below:
Do make sure to carefully install and activate weMail on your WordPress site.
01. Creating an Email List with weMail
After you install and activate weMail on your WordPress site, navigate to the WordPress dashboard> weMail> List> Add new.

After you click on the Add new list, you'll need to provide a List name and a description.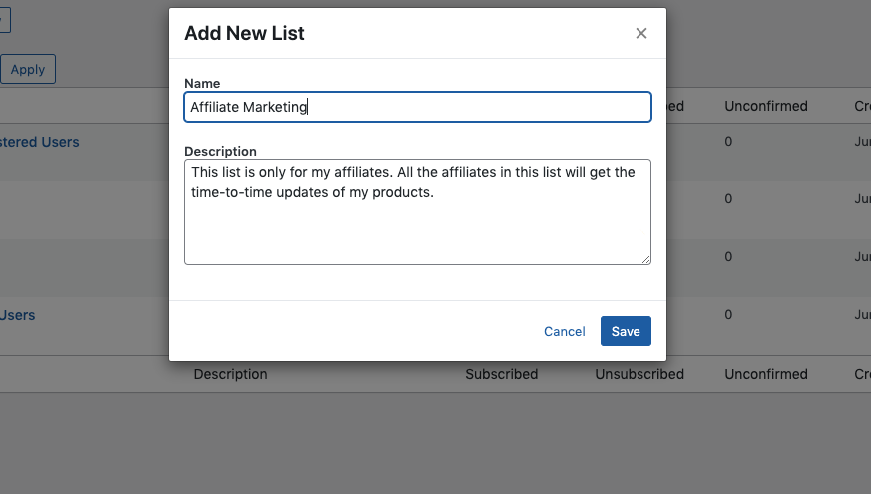 Once you're done, you could see the newly created list from here: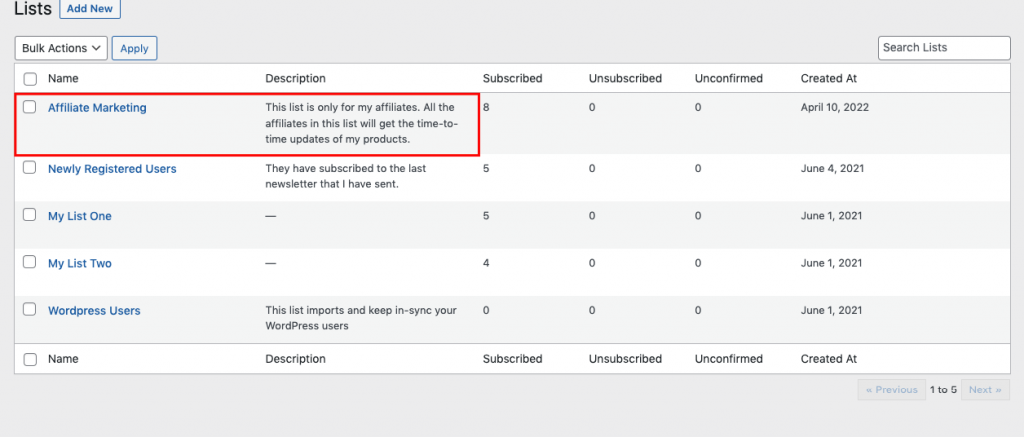 02. Creating a campaign for the Affiliate Marketing
Again navigate to weMail> Campaings> Create new

Provide the name of your campaign and select the email list from the Subscribers list!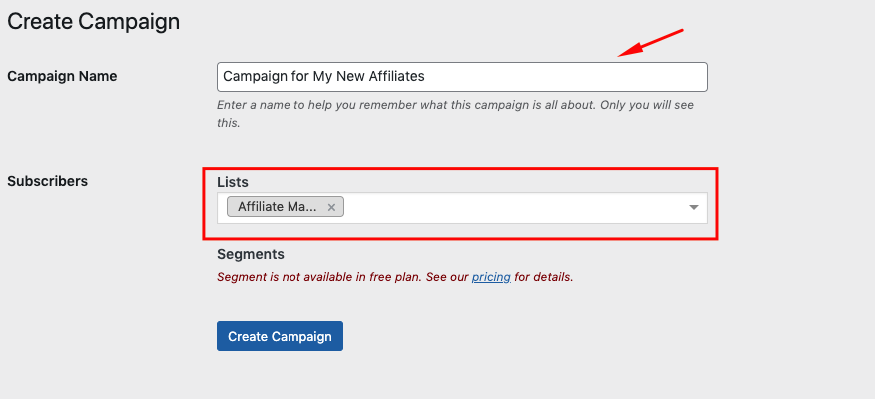 Next, you'll need to select a template for the campaign. You can either go with the blank one or choose a pre-made template.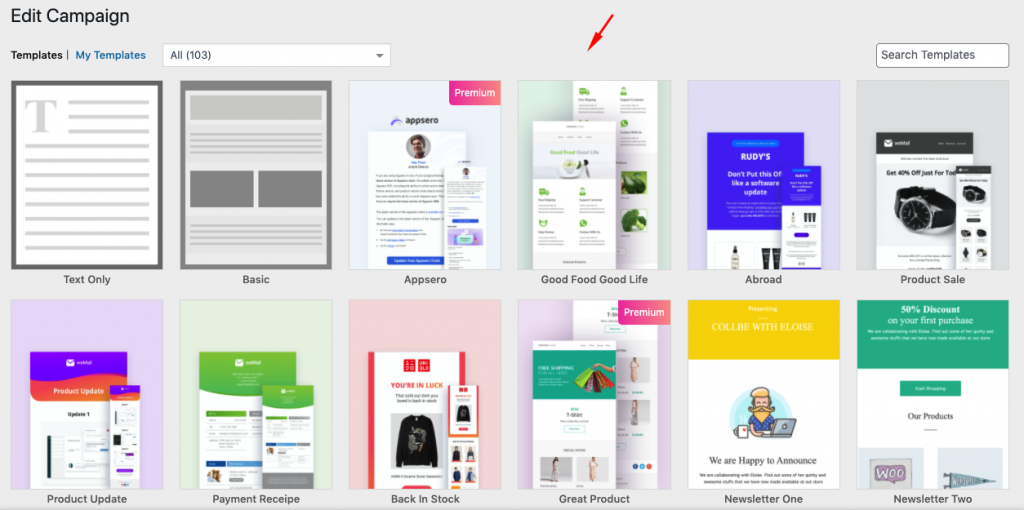 After you choose a template, you can customize its functions with the available options on the right sidebar. Once you're finished, just click on the send button.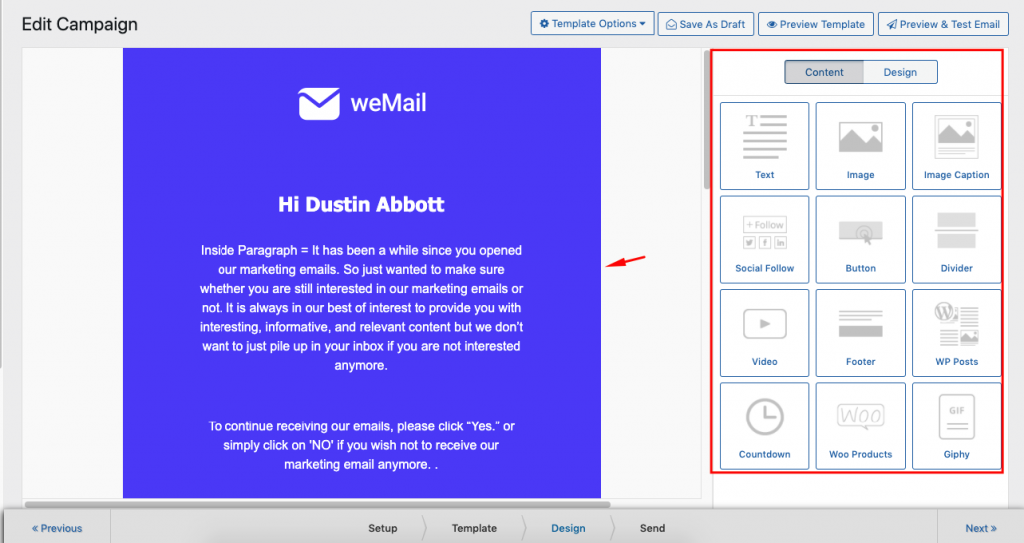 Check these options carefully before you hit the send email option.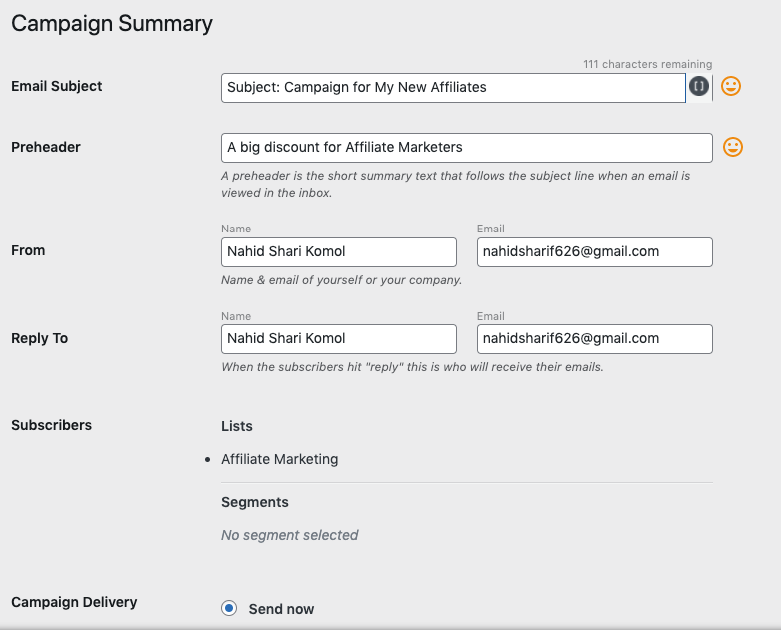 So once you hit the send now button, your receiver will get the newsletter email like the screenshot below.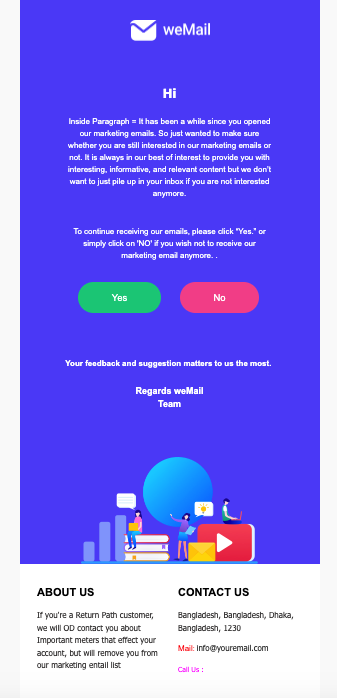 Note: This is a demo design of our email template. You can customize it according to your design and structure
Related article: 7+ Best Free Newsletter Templates To Utilize For Email Marketing in 2023
FAQ ON HOW TO BUILD AN EMAIL LIST FOR AFFILIATE MARKETING
01. Do you need an email list for affiliate marketing?
Now that you've studied affiliate email marketing and how it can affect your profits, it's time to put what you've learned into practice. Building a robust email list with quality leads should be a top priority if you want to advertise your affiliate products effectively.
02. How do I create an email list before launching?
Let's look at five low-cost strategies to create a pre-launch list of customers who are eager to buy your product when it's available.
01. Use a guest blog to drive traffic to your landing page.
02. Make a series of mini-projects.
03. Use Facebook and Twitter Lead Ads to get leads.
04. Attract and Reward Beta Participants.
05. Use Content Upgrades and Write Epic Posts.
03. Is email marketing effective for affiliate marketing?
When we consider the most cost-effective marketing channel for increasing affiliate income, email marketing comes out on top. Email marketing, more than any other marketing medium, targets the correct audience by providing them with a targeted and well-tailored pitch.
04. How long does it take to build an email list?
On average, 23 percent of respondents say their brand creates an email in a few days or less; 24 percent say it takes roughly a week, and 53 percent say it takes more than two weeks.
05. How Should We Communicate with Affiliates?
Announcements and notifications should be used to provide important and timely information to the affiliates. So email communication should be the most effective way to communicate with the affiliates and update them with the time-to-time messages.
06. How do you leverage affiliate marketing?
Top 8 Strategies for Affiliate Marketing –
01. Select the right affiliates
02. Optimize your platforms
03. Diversify your affiliate program
04. Partner with an influencer
05. Leverage coupon deals
06. Initiate brand-to-brand partnerships
07. Use affiliate marketing software
08. Build your own affiliate program
Closing Up on Email List for Affiliate Marketing
Email listing or list-building process is so crucial in terms of getting the most potential users for your business. You need to double-check your affiliate agreement and make sure your emails adhere to the program's regulations. Otherwise, your affiliates will not get interested to work for your products or services.
We hope you find these affiliate marketing email list-building strategies beneficial. So try to follow these strategies for your business and measure the success of your previous one. However, for more user guides like this one, you can find out more about marketing-related tips and tricks here.
However, here is a guide that is about audience Segmentation and how it can help to increase your email conversions. Surely, it will help you to build an email list based on the audiences you have.
Subscribe To Our Newsletter
Don't miss any updates of our new templates and extensions
and all the astonishing offers we bring for you.