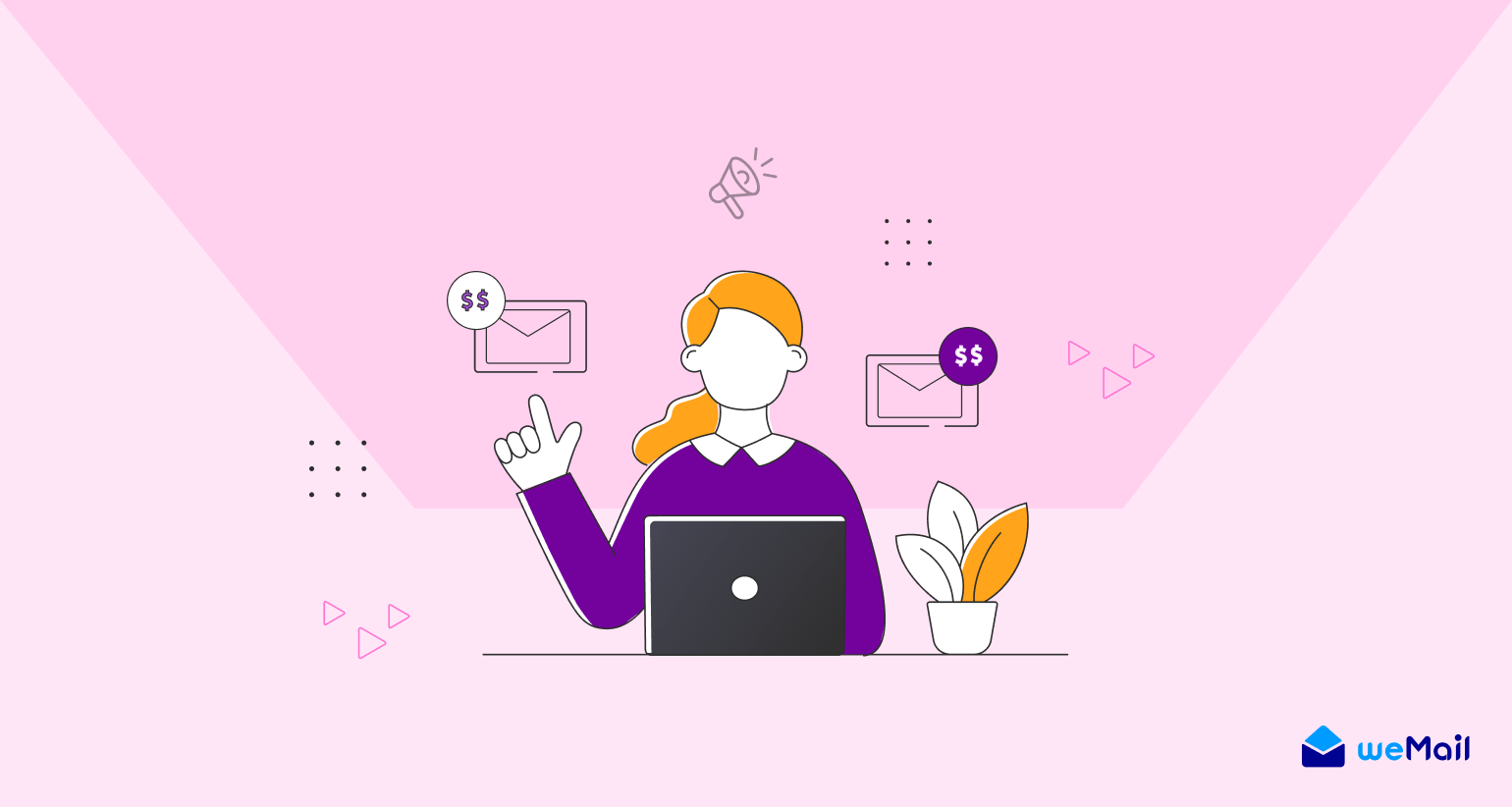 How Much to Charge for Email Marketing Services – A Complete Guide for Agencies
If you are an IT farm or digital marketing agency, you might be offering services like web hosting, design, development, maintenance, SEO, and social media marketing. Many of these services are project-based (i.e. design, and development). This means you need to look for new clients every month to continue revenue generation.
But there are some other services that require round-the-clock services. Such as SEO, web maintenance, social media marketing, etc. Once you get such a project, you can continue to make recurring revenue without looking for new clients every month.
However, one of the most far-reaching services that most agencies overlook is email marketing. Due to its increasing benefits, lots of businesses today are leaning toward this service. This is why the demand for email marketing agencies is on the rise.
In 2020, the global market size of email marketing was valued at $7.5 which is expected to reach at $17.1 billion by 2027.

Statista
In this blog, we are going to show you how much to charge for email marketing services as an agency. Before that let's start with a question.
Why Customers Hire Email Marketing Agencies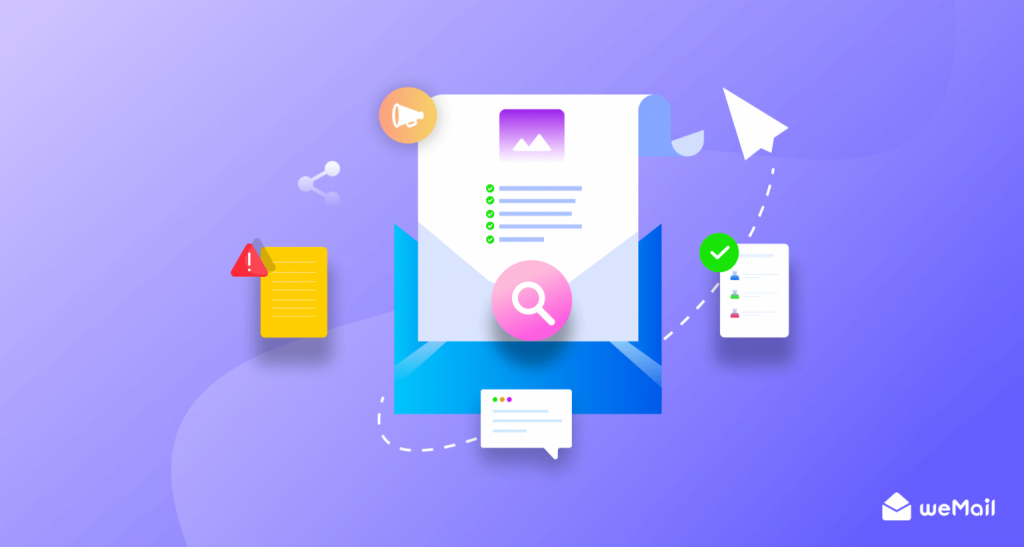 When someone creates a website, they do it not just to have an online presence. Definitely, they have some conversion-centric objectives. Such as sales, subscriptions, voting, reviews, etc. Email marketing is one of the most effective ways to do this.
But most web owners and newbies to eCommerce don't have enough knowledge of it. This is where IT farms and email marketing agencies can play an impressive role. Just visit some popular freelancing websites, you will find countless people are looking for email marketing services every hour.
Before diving into how much to charge for email marketing, let's have a look at why clients look for hiring email marketers for their projects.
1. Market Research
Any marketing campaign starts with market research and gathering qualified leads. It requires identifying the target audiences, finding them out, studying their preferences, and setting a solid strategy to reach them. Only then clients can get them into their sales funnel.
Most small business owners and manufacturers don't have enough time to do all these. They are much busy with product sourcing, warehousing, packaging, and else. Having an email marketing agency can reduce their workload.
2. Content Creation and Email Design
Email marketing requires persuasive copywriting, newsletters, elegant templates, clickable links, and powerful CTR buttons. Else, it can seriously hamper the brand value, trust, and conversion rates of an organization.
Experienced agencies usually have a perfect team setup. They can curate wonderful email content using readily available blog posts and information. They can make mobile-responsive content and templates to ensure high CTR. Small businesses and web owners cannot do these things alone.
3. Analytics and Split Testing
Web owners must put their email marketing under constant monitoring to reach expected conversions. It requires figuring out the shortcomings and things to improve. For example, if someone experiences a low open rate, he needs to experiment with more eye-catchy subject lines.
If the open rate is high but CTR is low, powerful CTA buttons could be tried with the stimulative template. A high bounce rate indicates most recipients are reporting these emails as spam. Might be excessive promotional emails are irritating them.
Only a professional agency can handle all these issues. They can run A/B split testing to pick out the best strategies to maximize conversions.
4. Get Quick Result
Professional marketing agencies usually do a number of market research in advance as they run email campaigns quite regularly. Once a client contacts them, they instantly get an idea of how to reach their target audiences right away. Besides, many A/B testing results might be readily available.
This is how marketing agencies can save the time of their clients and bring quick results with much reliability. So, if you are well experienced and have professionalism, you have good potential to receive new clients from the market.
5. Grow Subscriber List
Being able to identify high-quality leads is a crucial part of the sales funnel. But they are spread on various platforms: Google, social media, gaming, and video streaming sites. Marketing agencies can design high-converting ads that cater to the tests of the target audiences.
This increases their likelihood of signing up for the email list. Next, you can nurture these people through follow-up emailing and drive them to the end of your sales funnel to buy your products.
Beyond these, there are many other reasons businesses, entrepreneurs, and web owners look for email marketing agencies to guarantee high conversion. Next, we'll cover the things that determine the email marketing costs for agencies.
Things that Determine Email Marketing Costs for Agencies and Freelancers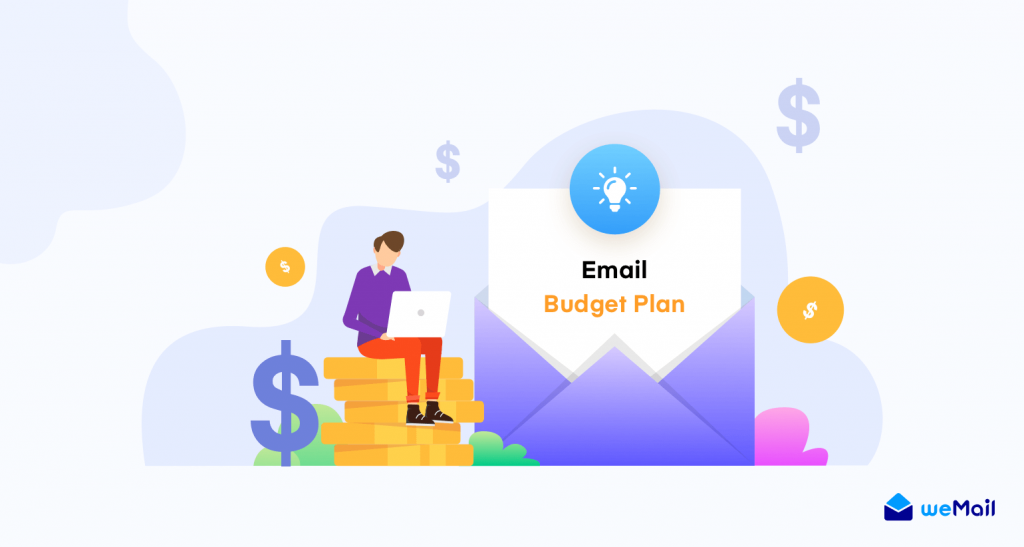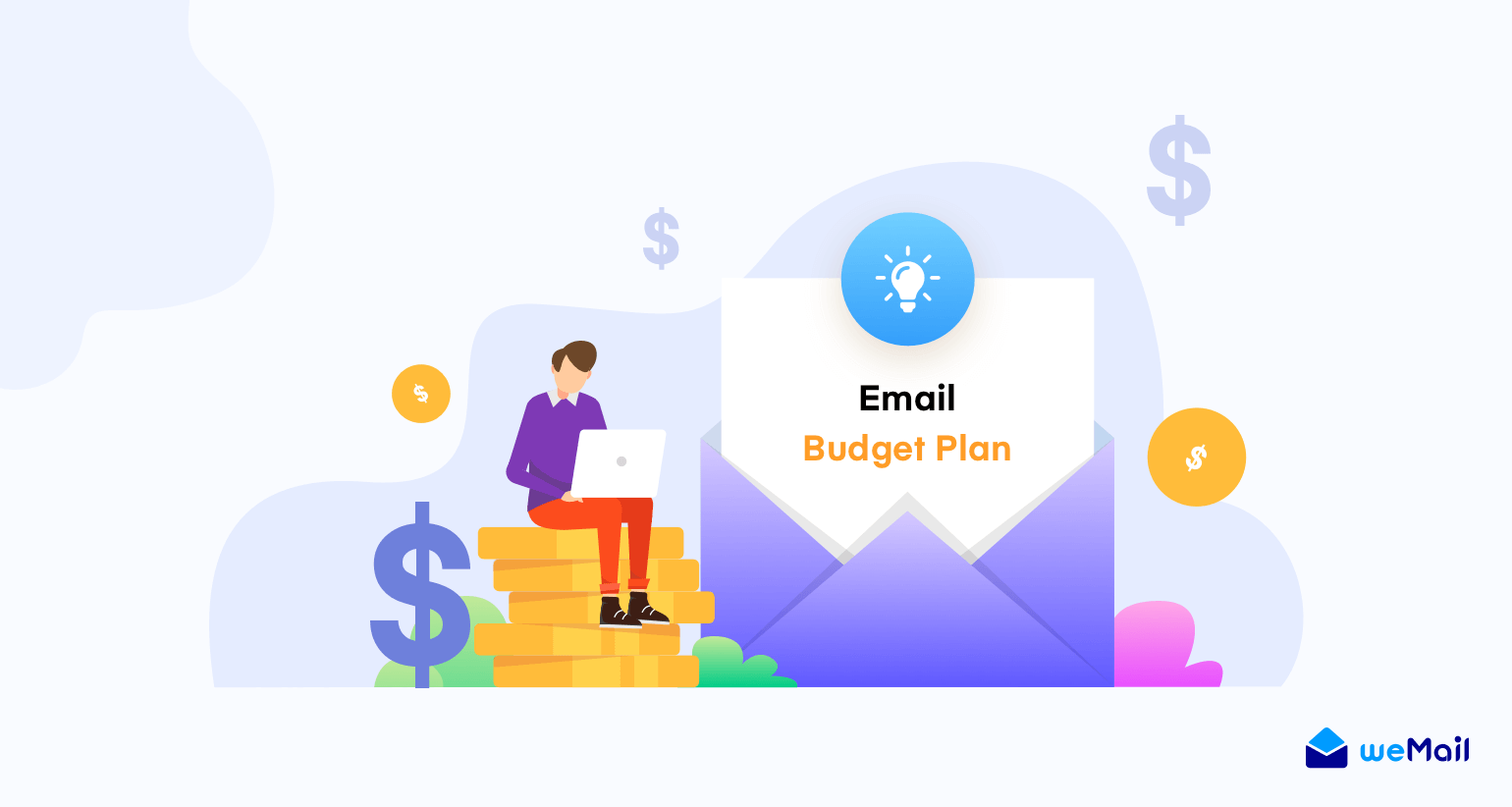 Over 300 billion emails are sent per day. Regretfully, 35% of them are left unread.

Statista
You must ensure the following elements are available in your agency to offer email marketing services.
1. SMTP plugin
2. SMTP server
3. Design and Copywriting
4. Email Marketing Analytics
Let's cover how these elements determine email marketing costs. This will help you understand how much to charge your customers for email marketing services.
1. SMTP Plugin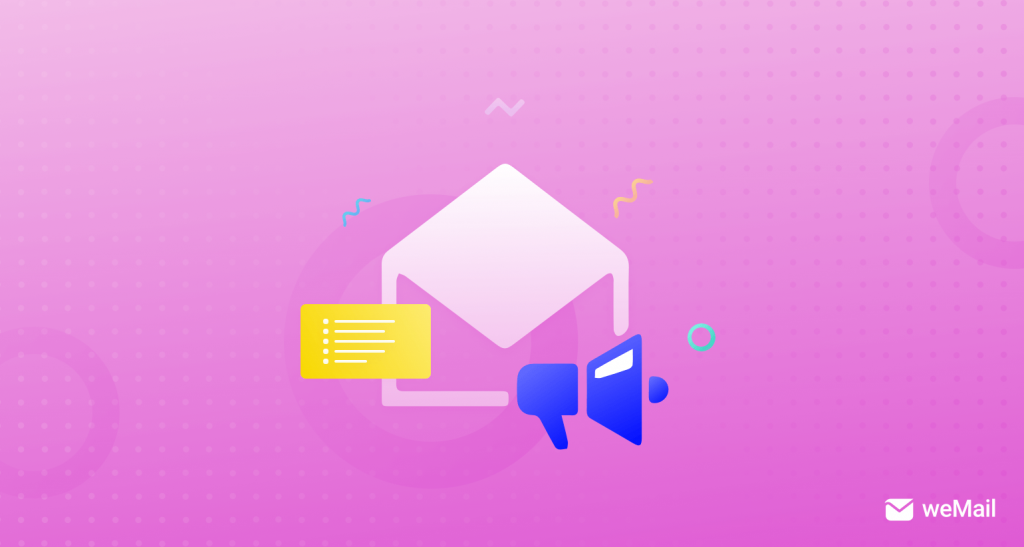 SMTP plugin helps to configure a website with an SMTP server from where emails will be sent to recipients. You will enjoy countless benefits using the SMTP plugin. Some most notable of them are:
SMTP plugin makes it easy to track email status and delivery rate
Unfolds the reasons behind failed emails
Finds out if there is any configuration error
Manages subscriber lists, segmentation, and campaign analysis
Below are the pricing plans of some top-performing SMTP plugins.
| | | | | | | |
| --- | --- | --- | --- | --- | --- | --- |
| Topics | weMail | WP Mail SMTP | Mailgun | Mailjet SMTP | Easy WP SMTP | Post-SMTP Mailer |
| Free Version | ✔ | x | ✔ | ✔ | ✔ | ✔ |
| Pricing Starts | $5/m | $99/y | $35/m | $15/m | x | x |
Now, the cost for a plugin is depending on the tool you are wishing to use. To get more details about their benefits and utility, visit this article- best WordPress SMTP plugins.
2. SMTP Server
The SMTP server breaks all your emails into a string of codes, authenticates them, and then reaches those messages to the inboxes of your recipients. Below are some notable reasons why the SMTP server is mandatory for email marketing.
Improves email deliverability
Protects IP reputation
Boots user engagement
Reduces bounce rate
The costs involved in configuring an SMTP server are shown below.
Topic
SMTP.com
SendinBlue
Mailgun
SendGrid
Amazon SES
Free
Version
x
✔
✔
✔
✔
Price
Starts
$25/m
$25/m
$35/m
$14.95/m
$0.10 per
1000 emails
after 62,000
free emails
The number of emails you can send is defined by their pricing plans. Check out more about SMTP service providers to select the most suitable plan for your campaign.
3. Design and Copywriting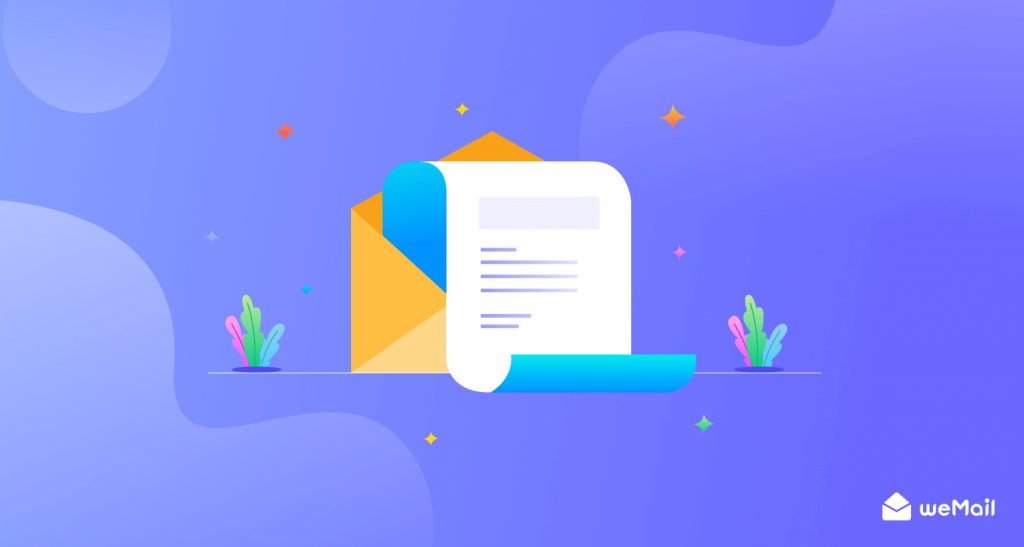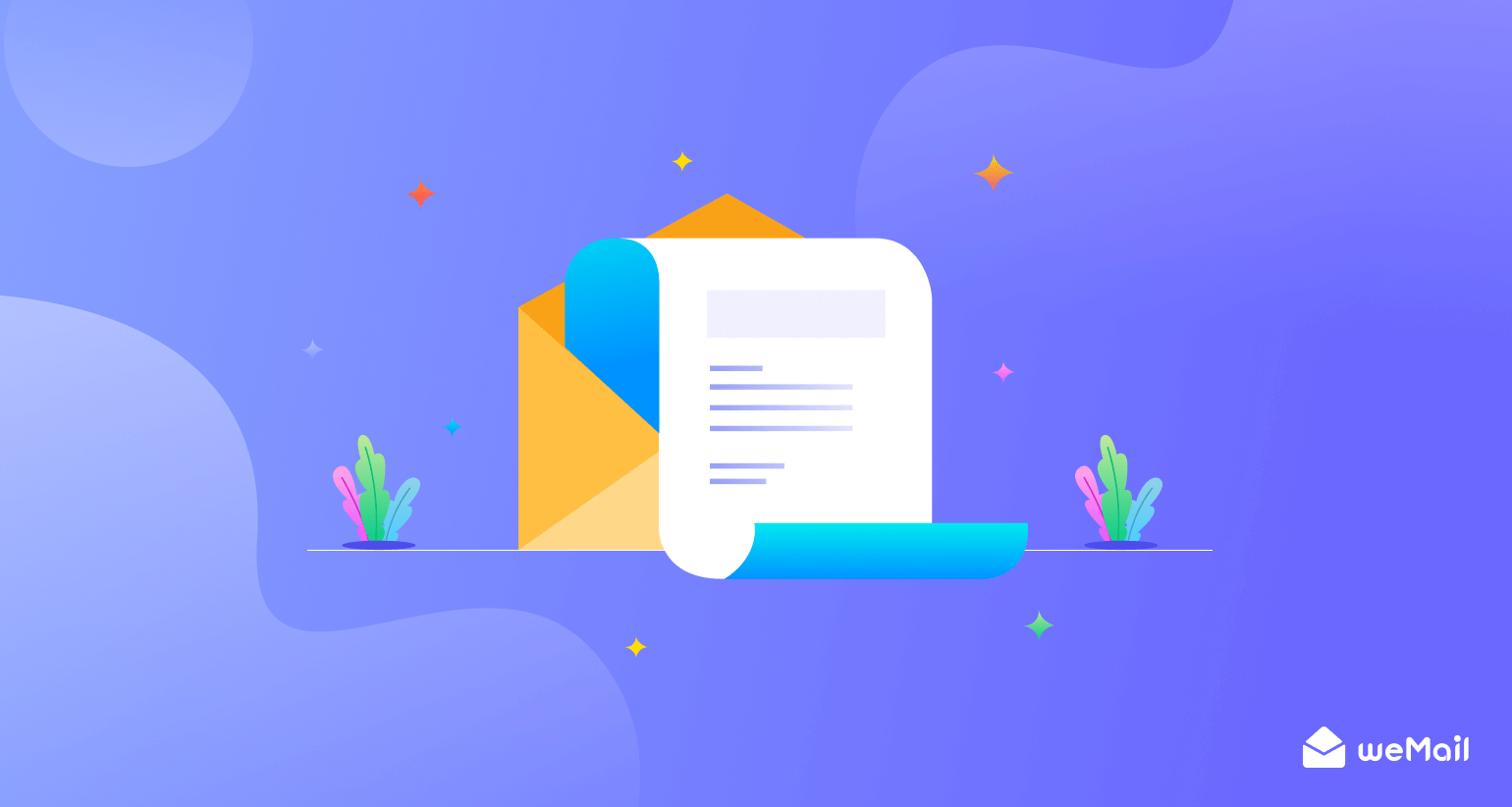 If you want to increase the open and click rate from your emails, you must make sure the following things are in your email copy.
A subject line
Persuasive email body
Eye-catchy design
Powerful CTA button
All the leading SMTP plugins and service providers offer a number of editable email templates. Once you subscribe to any of them, you can use these templates completely free of cost. So, you don't have to spend on designing. Just you have to invest in copywriting.
If you have an in-house team, you don't have to bear this additional cost. But if you want to hire a top-rated freelancer, you have to pay from $35-$250 depending on your workload.
4. Email Marketing Analytics
You need an email marketing strategist for this step. His role is to run A/B testing, trace open rate, and click rate, and create understandable reports for the clients. Some email campaigns send multiple emails simultaneously to the audiences.
So, strategists have to modify the follow-up email copy including texts and CTA buttons according to the prior response of recipients. Here again, if you have an in-house team, you won't bear this cost. But for hiring a freelancer, you may have to pay at least $10 per hour.
These are the basic expenditures you have to bear for offering email marketing services. You have to add your profit margin on it to offer final quotations to customers. The next step will show you how to charge your clients for email marketing services.
How Much to Charge for Email Marketing: Package Pricing Structures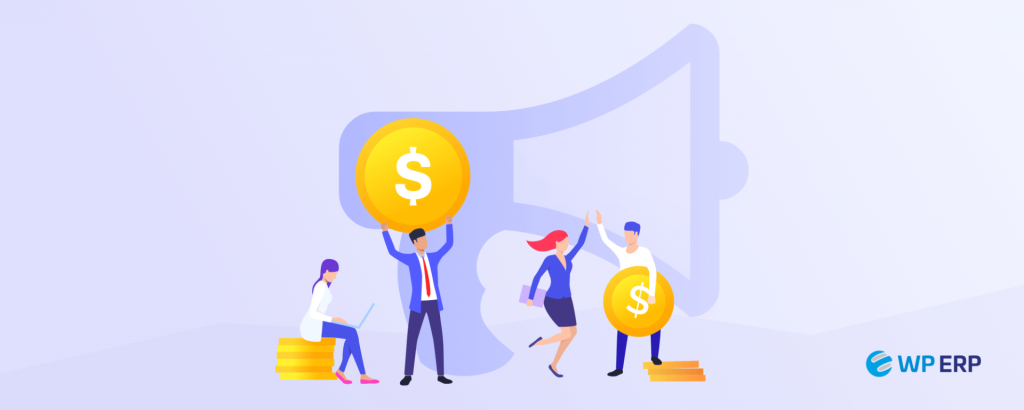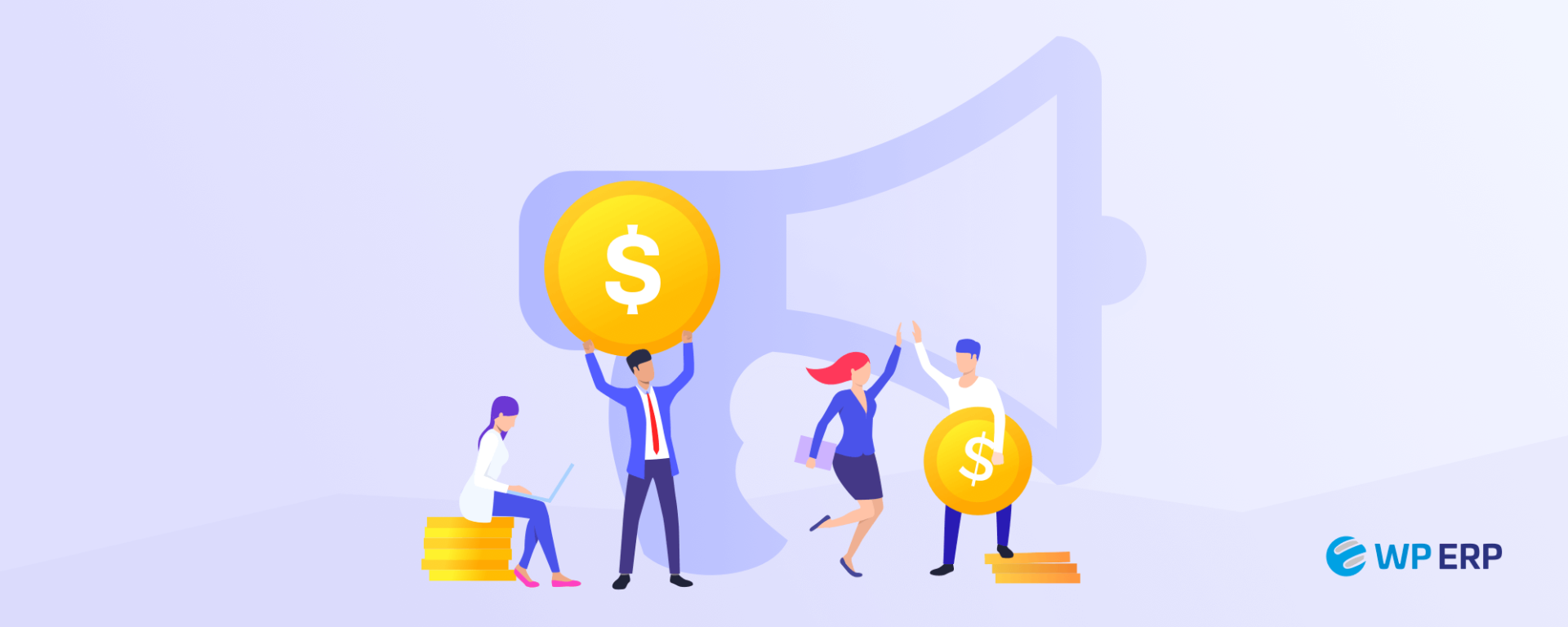 Email marketing not just means sending emails to recipients. Different types of works are involved in it. Sometimes, it may happen customers are looking to hire you only for a specific set of tasks. So, if you divide your services into multiple packages, you can charge your customers more perfectly.
There are two popular pricing formulas used in email marketing services. They are:
1. Hourly rate
2. Per project charge
Let's see how you can package your services and set prices using the above formulas.
Note: Service charges for email marketing may vary on a number of factors: experience, reputation, location, etc. Obviously, a USA-based agency will charge higher than a South-Asian agency. Here, we'll cover this pricing discussion from the average American standpoint.
1. Outline Email Marketing Strategies
Email marketing strategies help to create an outline on how to find out the prospective audiences, start communication, and stimulate them to take your desired actions. You can include the following services in this package.
Spot out the tastes and preferences of target audiences
Recommend clients how to beat those competitors and reach audiences
Let clients know the resources they require to run a campaign
Suggest the timeline when email campaigns will work best
This package caters to the first stage of the conversion funnel. It may require 4-6 hours to complete this package.
Hourly Rate: $149-$199
Per Project: $599-$1,194
2. Configure the Email Service Provider
Configuring the SMTP plugin and email service provider is the most technical part of email marketing. Also, you need analytics and CRM tracking extensions for constant monitoring. Newbie users find it difficult to configure all these things. So, you can offer the following services in this package.
Recommend the best SMTP tool according to client requirement
Configure this SMTP tool and server to the client's website
Integrate analytics, CRM, and tracking extension
Have a session with clients to explain how to operate these tools
The maximum time required to complete this package is 3-4 hours. But if clients want to extend their training session, you may charge accordingly.
Hourly Rate: $99-$149
Per Project: $299-$349
3. Copywriting and Designing
Compelling copywriting emotionally triggers the audience and graphics communicate information quickly and clearly. According to Visual Teaching Alliances, the human brain can process images 60,000 times faster than texts. Services you can include in this package are:
Write newsletter copy
Write sales and Ads copy
Write follow-up email copy
Design newsletter with powerful CTA buttons
This package may take 6-8 hours to complete these services.
Hourly Rate: $125-$199
Per Project: $749-$1599
4. Set Up Email Automation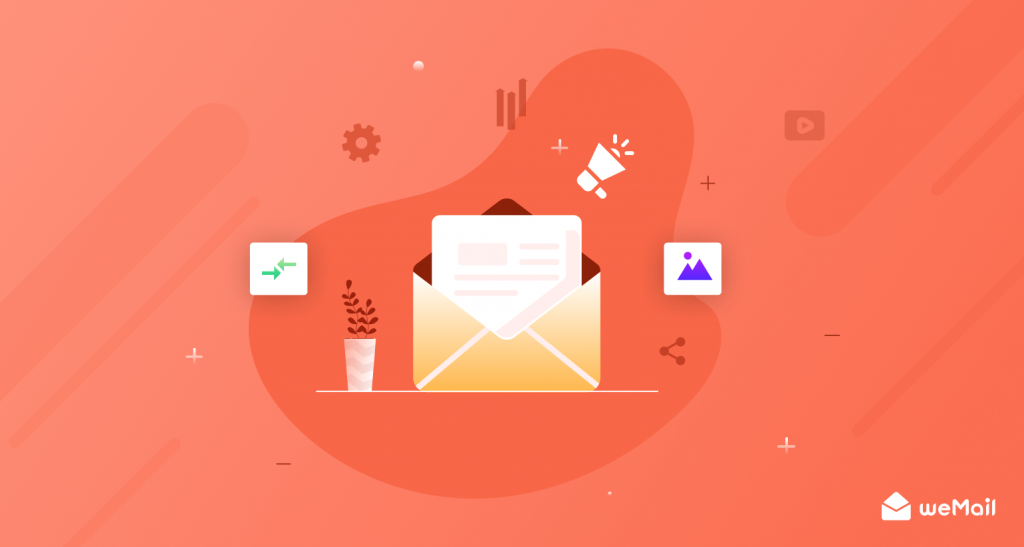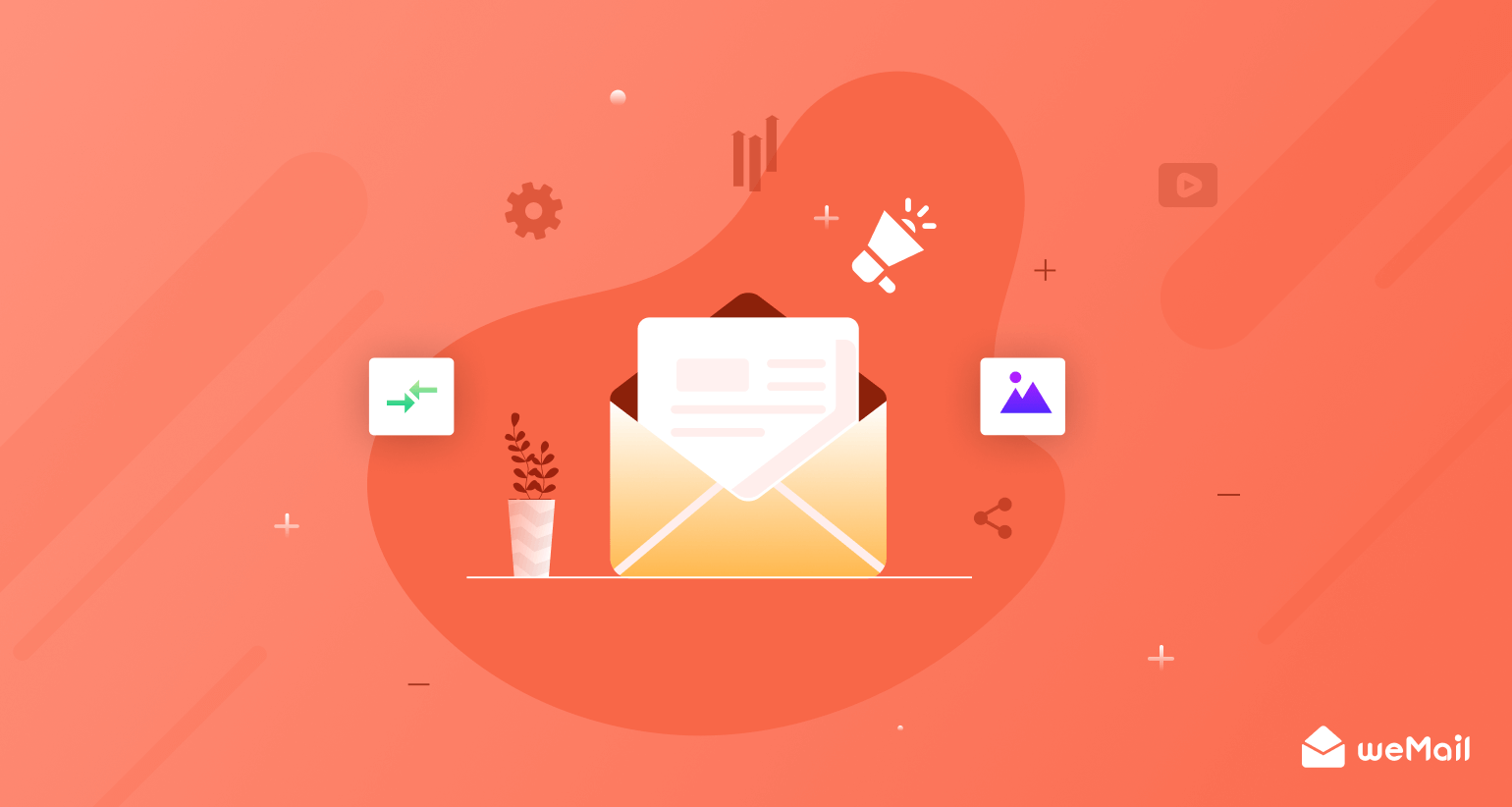 Automated emails generate 320% more revenue than non-automated emails.

Campaign Monitor
Email automation saves valuable time for the clients in maintaining their relationship with audiences. Alongside, it increases brand awareness, nurtures qualified leads, reduces costs, and satisfies them with instant replay. This is why 55% of all companies today use automation in email marketing. You can offer automation services for the following types of emails.
Welcome email
Abandon cart email
Referral email
Product recommendation email
Review email
You need brilliant copywriters to curate engaging text for follow-up emails. The entire process may take 2-4 hours.
Hourly Rate: $75-$119
Per Project: $149-$219
5. Split Testing and Report Results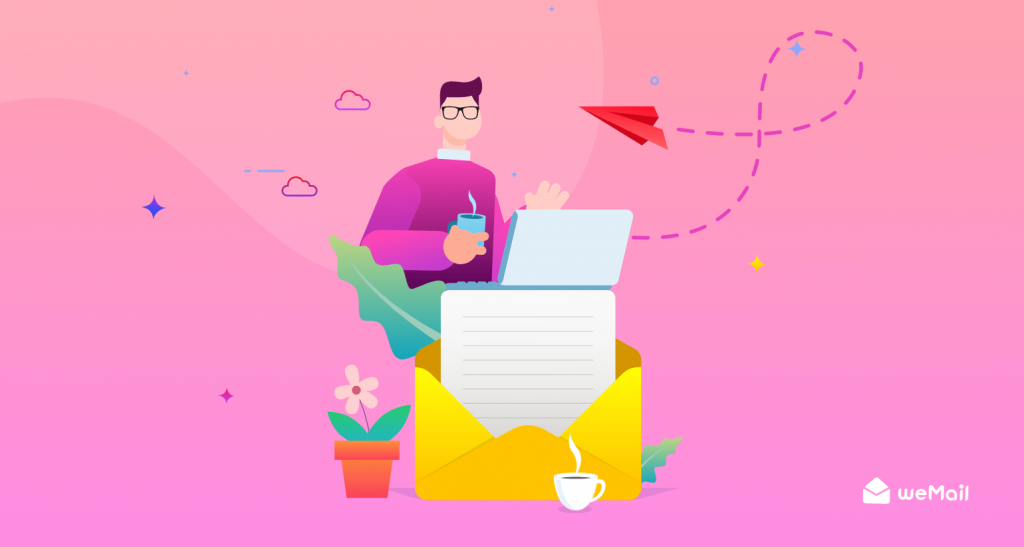 This is another most crucial part of email marketing. It finds out the most effective way to reach target audiences using analytics and KPIs. This is one of the most critical parts of email marketing. Because this one is closely related to the revenue generation of an organization. Services you can offer in this package are:
Identifying inactive subscribers
Run mini-campaigns to grow your subscriber list with qualified leads
Segment the subscriber list by measurable parameters
Test different email copies and CTA buttons to check click and open rate
Recommend ideas that can drive market audiences the most
It may take at most 4-6 hours to complete all the proceedings of this package.
Hourly Rate: $149-$249
Per Project: $599-$1,499
It isn't mandatory that you must offer email marketing services like the above packages. Here we have given you just a set of few ideas that you can follow to create service packages your own way.
FAQ on How Much to Charge for Email Marketing Campaign
Now, we'll answer some most commonly asked questions regarding email marketing pricing.
What is email marketing?
Email marketing is the way of sending promotional and commercial messages to a group of people using emails.
How much should I charge for email services?
Depending on service requirements, you may charge $100-$250 hourly for email marketing.
How much you can earn from email marketing?
Depending on the skillset, agencies can earn $99-$249 hourly by offering email marketing services. If you are a top-rated worker on the freelancing sites, your can make at least $35 from email marketing.
How do email companies make money?
Email companies make money in the following ways:
1. Selling software and server services
2. Affiliating other company products
3. Upselling premium products
4. Offering email marketing services
5. Cross-selling related products
How much do email marketers charge per hour?
Professional email marketing agencies charge between $99-249 hourly depending on service requirements. Freelance email marketers start charging from $35.
Are You Ready to Earn From Email Marketing Services
Today, email marketing is outperforming all the other marketing channels by a long shot. According to Hubspot, the ROI from email marketing can astonishingly be as high as 4200%. This indicates the effectiveness of email marketing is unmatchable to other marketing approaches.
If you want to get this amount of expected results, first you need to know the rules of playing with email marketing. But for small and medium-sized organizations, this is quite impossible to execute so much work together. Moreover, they don't have enough skills and experience to do this rightfully.
Rather they love to leave this responsibility to professional agencies. If you can fit your agency for this service, surely it will put a positive vibe on your revenue department. Hopefully, this article- how much to charge for email marketing has clarified many of your confusions.
Subscribe to use if you love to receive more interesting articles like this one. Also, follow our Facebook and Twitter pages for regular updates.
Subscribe To Our Newsletter
Don't miss any updates of our new templates and extensions
and all the astonishing offers we bring for you.