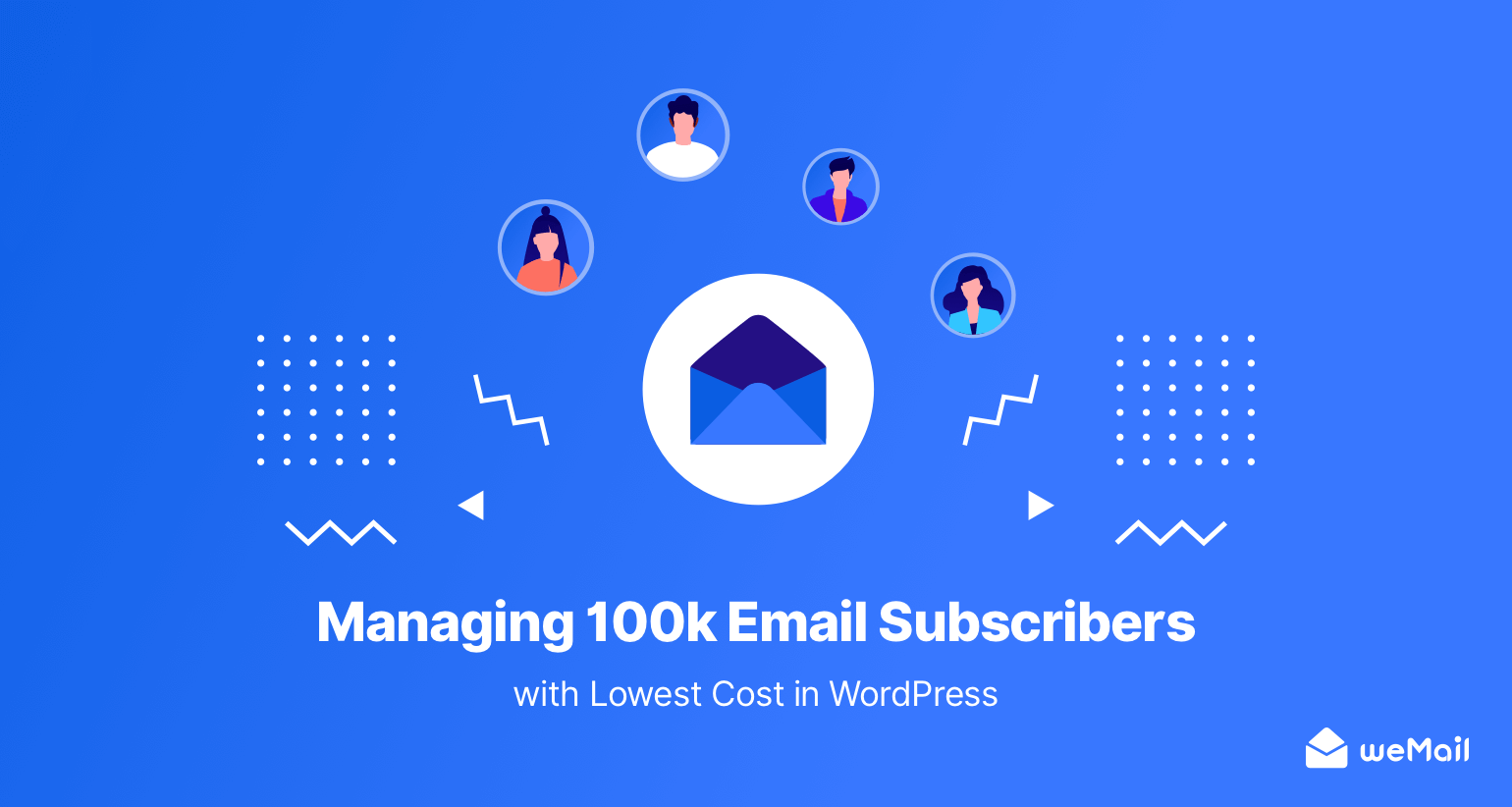 Manage up to 100k Email Subscribers in WordPress with The Lowest Cost (Save $550!)
Whether or not you are doing email marketing right will depend on how efficiently you can manage email subscribers.
With social platforms like Facebook, Instagram, Twitter, etc around, it is hard to convince that email marketing is still one of the best ways to reach your audience. Although you may know how effective it is, but with social media marketing, growth hacks, and all other buzzwords out there, people are ignoring email marketing somewhat.
But let us tell you, email marketing has the highest ROI in all of the digital marketing strategies. The larger the subscriber base you have, the more chance you get to increase your product sales and brand recognition.
Out of all the channels I tested as a marketer, email continually outperforms most of them.

Neil Patel
However, the problem with having a large subscriber base is that it gets very expensive to manage. Yes, you need to spend an average of $500 per month if you want to manage 100k subscribers. That is very expensive and sometimes it becomes a burden.
So, we are going to show a way that will save you about $550/m while managing 100k subscribers for your WordPress site.
We recently published a blog where we showed how to send 100k emails using only $20.
Manage Email Subscribers at the Lowest Cost on Your WordPress Site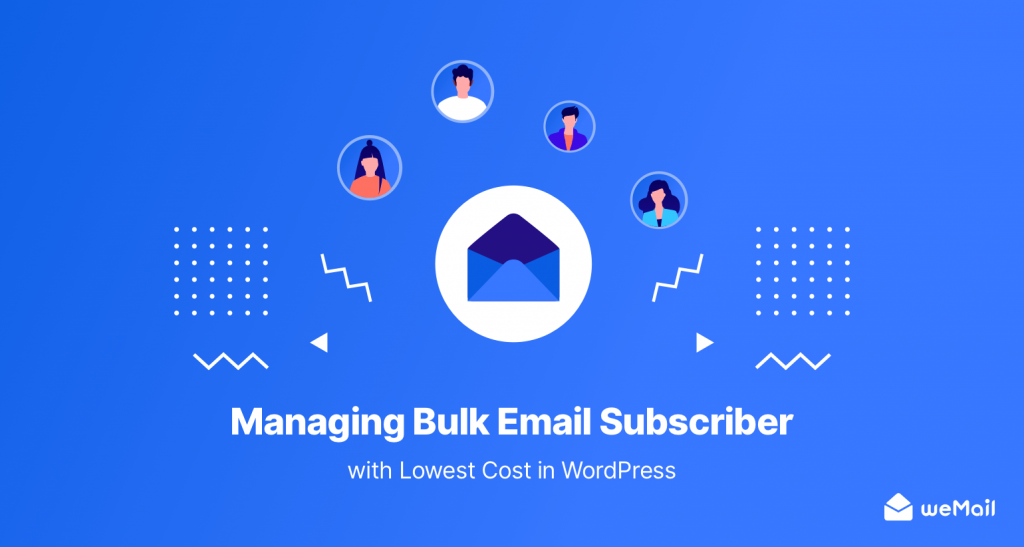 Email subscriber management shouldn't be that expensive. Any small to medium business companies rely on emails to connect with their target audience and get their message across. So, they try different means and tricks to collect as many subscribers as they can.
"We will talk about how to collect and increase subscribers in the later part."
But, when they manage to create a big subscriber base, then the real problems start. Because they get confused on how to manage these big email subscribers base. They don't have the manpower. So they choose email marketing solutions. But these solutions like MailChimp, Campaign Monitor, etc are expensive.
And as we said, that cost sometimes becomes a burden for up-and-coming companies. So, they either look for another way around or try manually. Which is obviously not a good idea in the long run.
The good news is you don't have to do that anymore. There is a new and efficient solution in the market "weMail". It is a full-fledged email marketing software that will help you manage your subscribers with ease and at a low cost than any other big solution in the market.
Don't worry, just because it costs less that doesn't mean it has fewer features or anything. You will still get all the necessary features along with some unique ones to manage your email subscribers. You can check out it's features from here.
So, what is the cost of managing subscribers with weMail compare to other popular email marketing solutions?
Managing 100k Subscribers
weMail
Mailchimp
Campaign Monitor
Aweber
Getresponse
Convertkit
$119/m
$699/m
$1249 aud/m
$149/m
(for 25k subscribers)
$499/m
$679/m
What we get from the table is that Mailchimp is one of the top email marketing solutions with over 5 million users. But, you have to pay almost $700/m to manage 100k subscribers which is huge. Whereas weMail is only charging you $119, which is compared to Mailchimp very little. The same goes for the other email marketing platforms.
And if you are getting the necessary features with weMail, why not choose it as your email marketing solution?
5 Tips to Increase Your Email Subscribers
Now you know how to manage email subscribers up to 100k with spending the minimum amount of money. However, reaching the 100k subscriber's mark is not so easy. You need to give a lot of effort and time to gain this large amount of contacts.
Let's face it, getting people—a lot of people—to actually subscribe to a mailing list isn't easy. Because users already get a lot of emails in their inbox. And the average email opt-in rate across all verticals is only about 1.95%. But that should not stop you from trying new ways to get more subscribers and grow your email list.
So, we are going to give you some tips that you can apply instantly and will help you reach the ultimate goal of 100k subscribers and beyond.
Offer Incentives, Make it Compelling
This is the most appealing way to get users to subscribe to your email list. There are many ways you can make an offer that will prompt the user to enter their email address.
Suppose you have a premium version of your product. Offer them a free demo or a trial of 14-30 days of your product in exchange for their email address. Improving the design of your CTA button can improve your conversion rate but that is nowhere near the effect of a good and effective offer.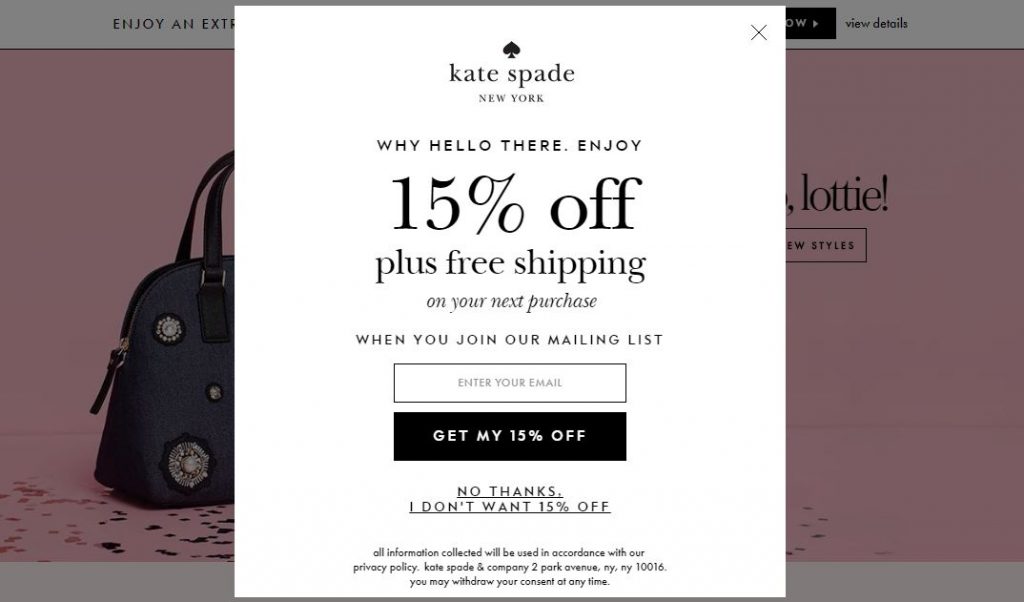 So, focus on what you are offering prospects, understand what your target customers really want and give it to them. In exchange ask for their email address.
Make it Easy to Subscribe
There are a lot of sites that make the mistake of making the subscription form complex. In order to make the design attractive, they make the important thing "email signup" complicated. And that is why they are not getting the desired output.

That is why you need to keep it simple. It shouldn't take more than 5-10 seconds to signup to your email list. Email subscriber management is a very important part of digital marketing and you should make it as easy as possible to signup.
Place the Subscriber Form Across Your Site
Usually, people only place the subscriber form on the homepage or at the top of the blog page. But what if people visiting your other pages? Or a page other than your homepage or blog page getting more traffic?
That is why you need to include a place to signup across your site, on every page. That doesn't mean you have to put the same subscription form at every page. Place a more simple signup form in other pages but make it visible.
Make Different Versions of Your Subscriptions
There are many users who don't like receiving many emails. So, when they receive your many emails they might get overwhelmed and unsubscribe from your email list. The idea is to keep them on your email list. And if you can give your users some special treatment then your users will know you care about them.
Offer them a light subscription pack where they will receive fewer emails or only a weekly newsletter with all the contents. Moreover, you can offer a monthly review that summarizes everything in fewer messages.
Invite Subscribers Through the Social Platforms
Email marketing is far from dead. However, lots of people prefer using social networks to communicate. So why not use that to your advantage?
The people following you on Facebook, Twitter, Instagram, etc you can ask them to subscribe to your email newsletter. You can create a landing page dedicated to those followers. Then post or tweet the link to the signup page. Since every email subscriber is worth money, that's a message that would make sense for paid promotion if you can reach more followers and fans.
Some bonus tips to increase email subscribers,
Keep your subject line fresh and innovative
Make the content of your signup form minimum
Use the snippet feature of Gmail and Outlook to your advantage
Keep your subscriber engaged, starting from the thank you page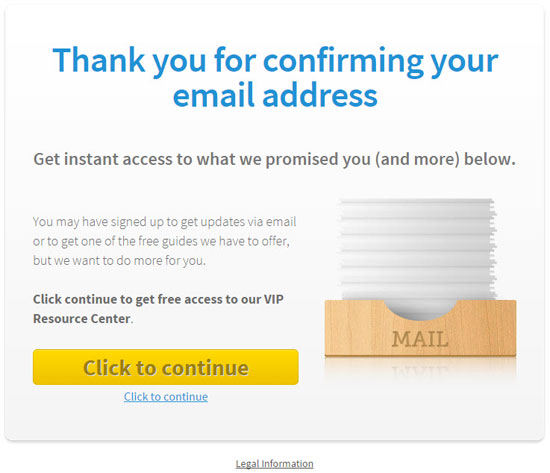 Encourage people to refer your newsletters
Use growth hacks.
If you start practicing these tips, then you will surely reach that goal of 100k subscribers in no time at all.
Conclusion
Email marketing is still one of the crucial marketing technique to form a personal relationship with your customers. You can manage email subscribers efficiently then it wont be a problem to start generating great results.
And we have showed you to manage your email subscribers in a cost effective way while also adding some tips to increase your subscribers list. If you can combine both of them then there will be no stopping you.
Subscribe To Our Newsletter
Don't miss any updates of our new templates and extensions
and all the astonishing offers we bring for you.