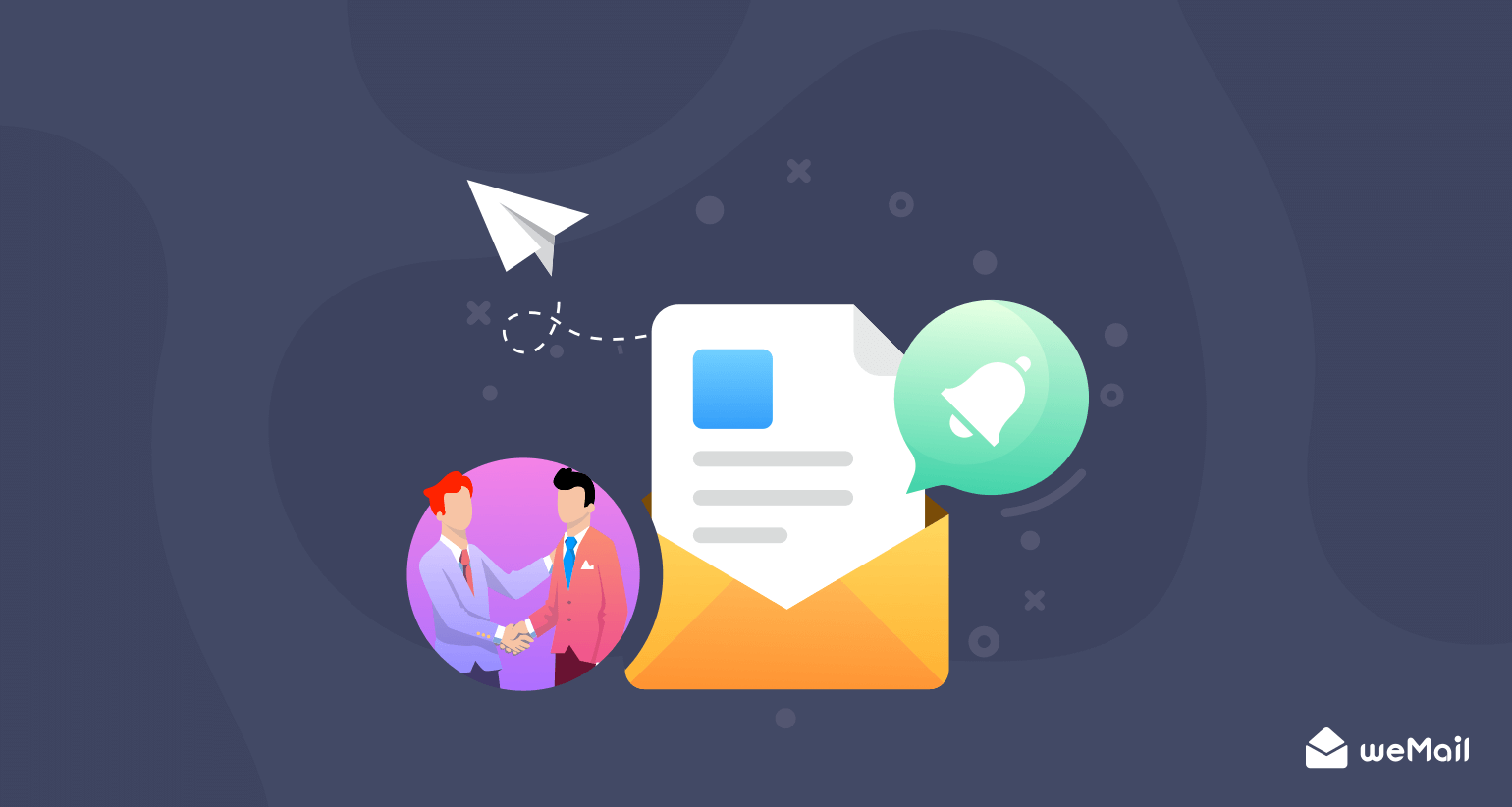 The Smart Ways to Start Email Marketing Affiliate Program
Affiliate marketing is a way of promoting products or services of other companies on your blog website, social networks, emails, etc.
Around 3 – 81% of brands use Affiliate Marketing Programs and the industry is expected to grow to $6.8 billion by 2020.

eMarketer
Nowadays, most of the industry uses the power of affiliate marketing program. But today, we talk only about the email marketing affiliate program. Email marketing is a proven way to drive more customers towards your business. That's why business organizations always need email solutions to automate their email marketing process.
Therefore, the email marketing provider agency or company offers a huge percentage of commission to their affiliate partners to grow their business.
In this blog, we will show you how affiliate email marketing works, and a list of best email platforms that provide affiliate program for email marketers along with some tips regarding the whole process. Keep reading.
How Affiliate Program Works for Email Marketing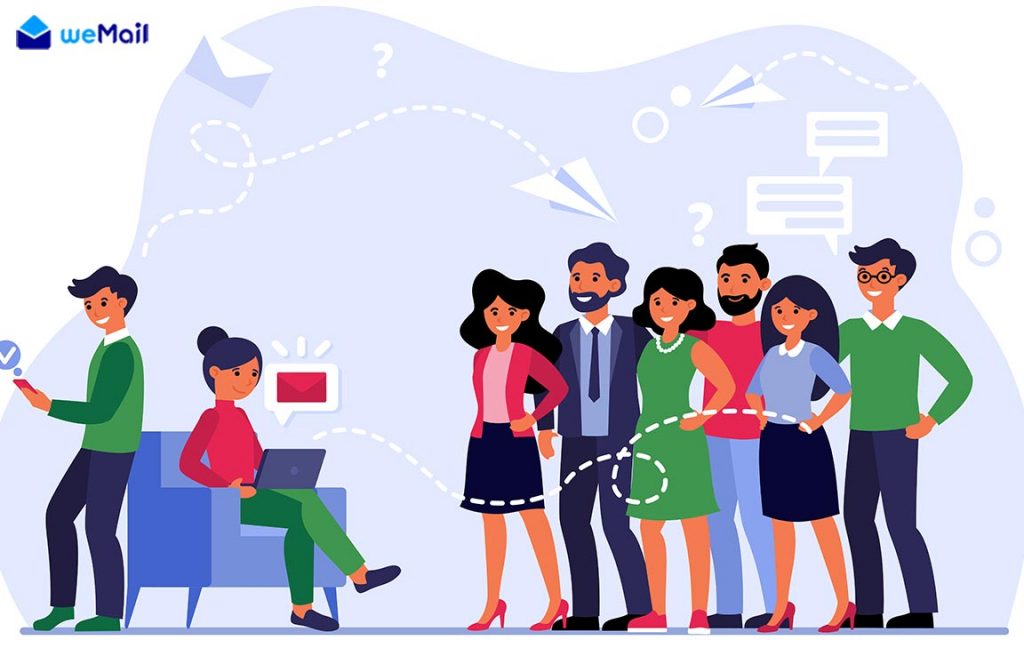 Instead of focusing on making sales through organic search traffic or social media content, affiliate email marketers concentrate on using their email lists to market affiliate products to their audience.

Phill Grosman, Ampjar
Well, the premise is very simple. What's the common scenario in traditional affiliate marketing? You do promote someone's products or services through your web content or videos. Share them on social media. You inspire or cause a sell using these contents. Hence, you get a designed commission from the product or service owner.
Therefore, when you promote a service or business through your email leads as an email marketer, this initiates your email affiliation journey. There are a lot of companies that encourage people to do email promotion for them. Moreover, you will find such email marketing platforms who will give you commissions if you promote them to your email leads.
The latter is the main focus of our discussion. A handful of email automation platform provides specialized affiliate programs. You can easily contact them and start sending emails to business who needs email solution.
In such cases, you will be composing marketing emails that emphasises the importance of using your partner's email services. The revenue and commission procedure is similar to the traditional affiliate program.
Top 8 Email Marketing Affiliate Programs That You Should Work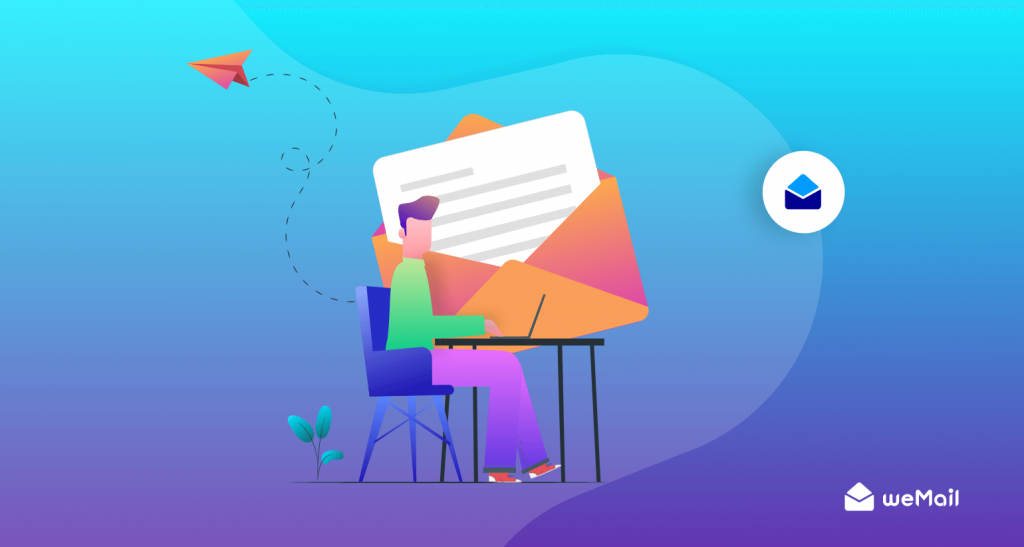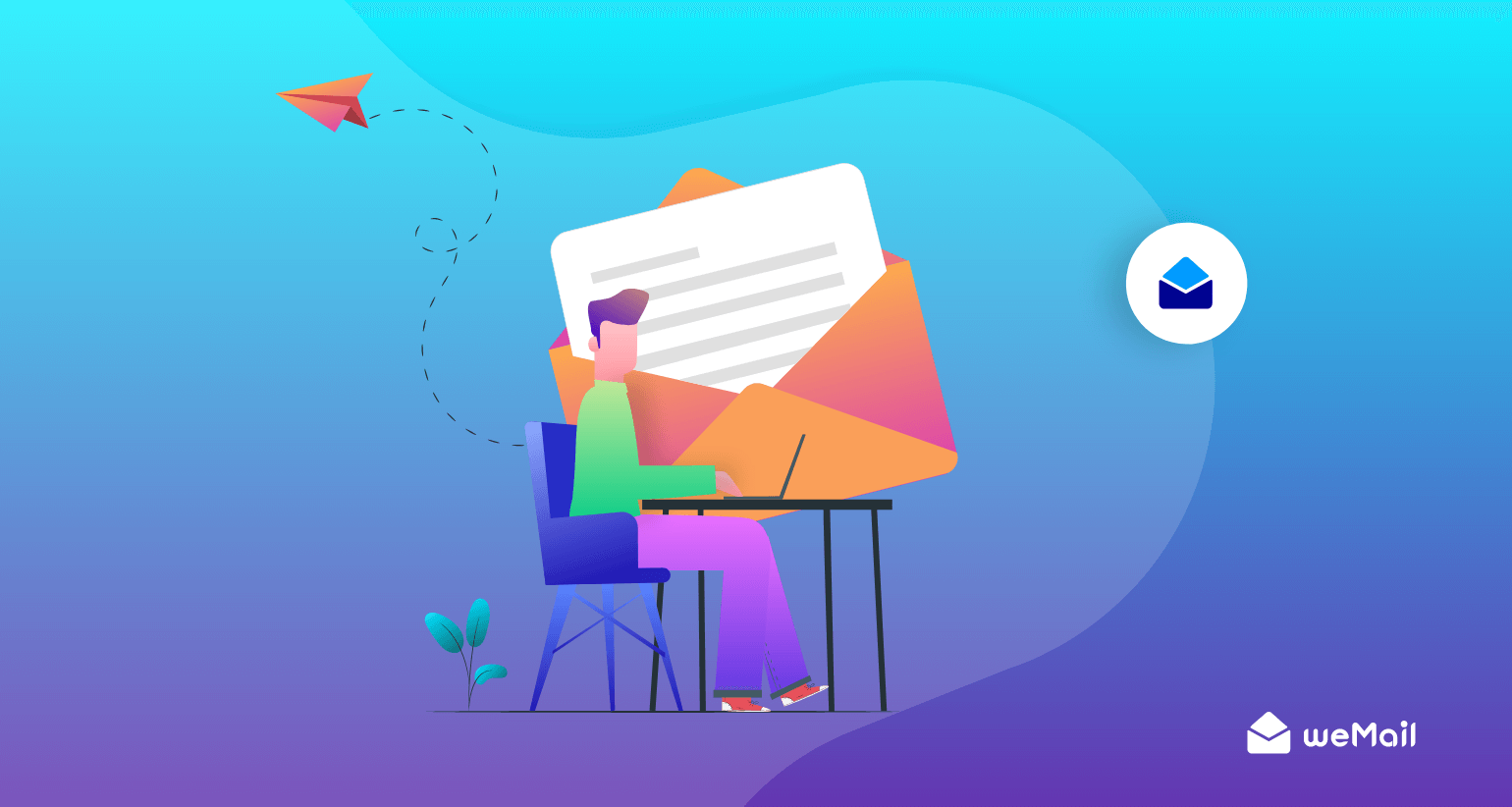 There are hundreds of companies available in the market that allow email affiliate program. But which are the most popular and suitable for you? Well, you need to sort them out before starting your affiliate marketing business.
Here is a list of the best email marketing companies that you can work with them without facing any problem.
1. Aweber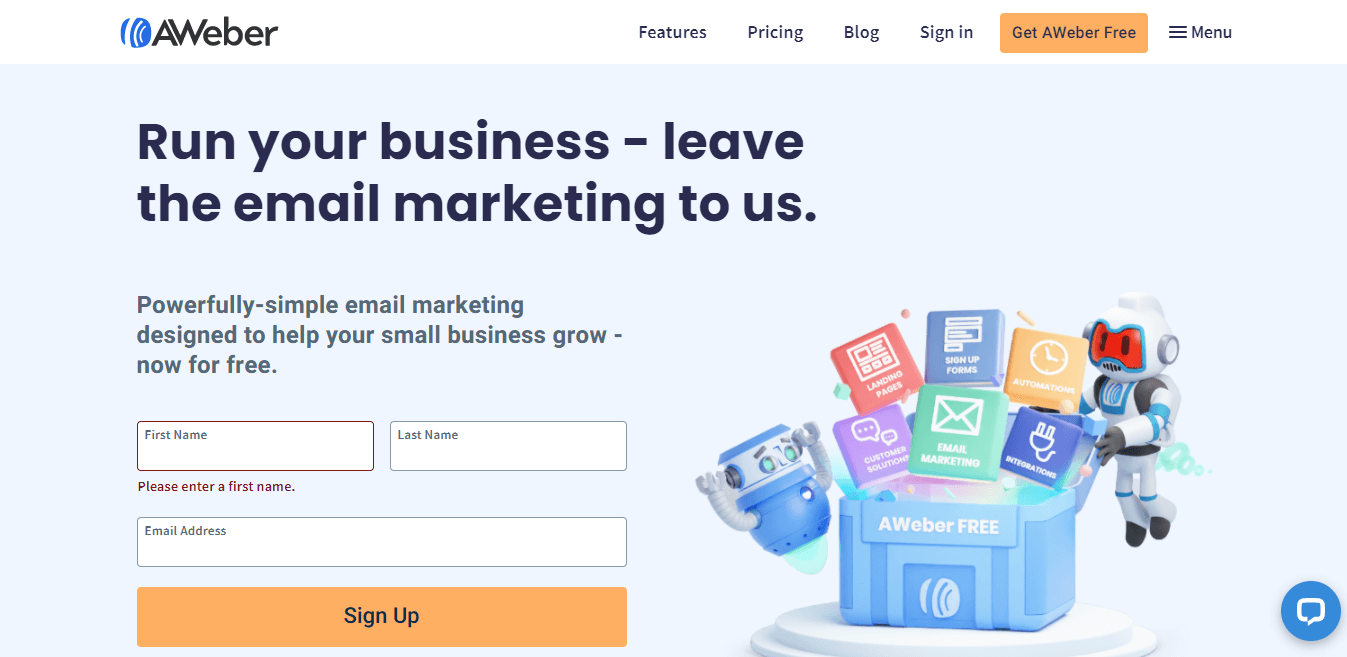 Aweber is a powerful email marketing solutions provider helping thousands of small businesses grow. Plus, it offers a 30-day free trial and then costs around $ 19.15/month for 0 – 500 subscribers and unlimited emails.
It also has a free version that has up to 500 subscribers with 3000 emails per month. So it comes with all the necessary features that an organization needs to automate its email marketing system.
As an affiliate marketer, you can go with Aweber because it offers a 30% referral commission to the marketers. To help the affiliate partner, it sends a promotion email copy. Most importantly, it doesn't cost any charge for joining the affiliate program. And they allow monthly payout options.
2. Hunter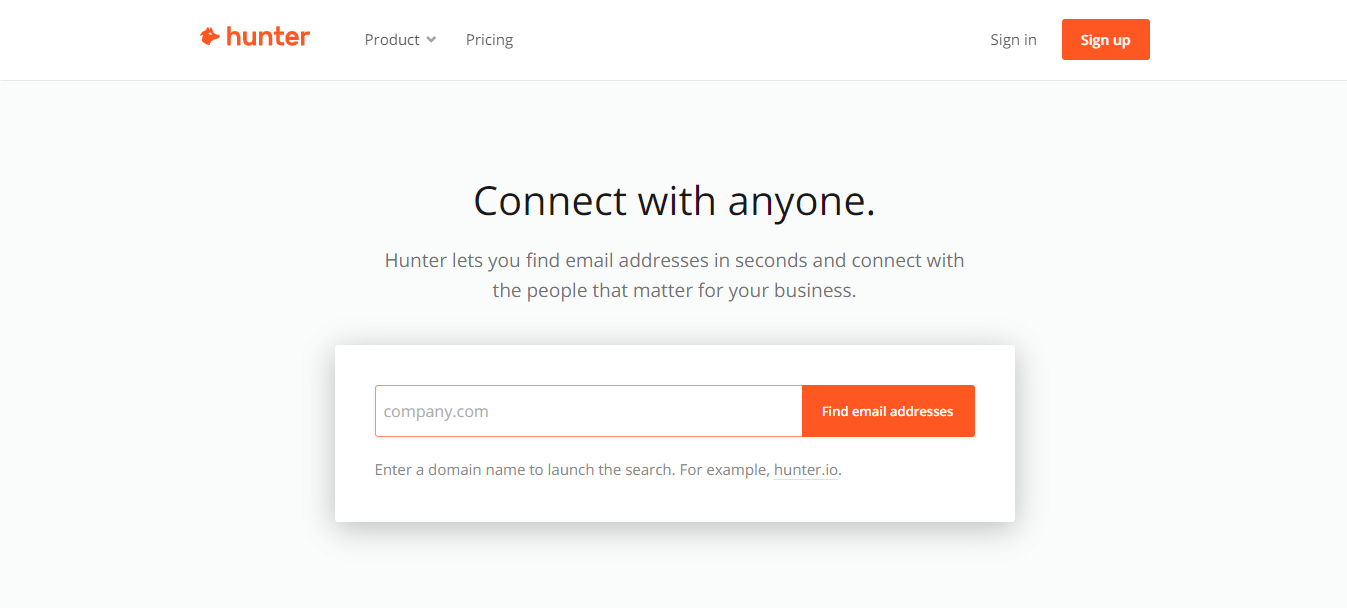 Hunter is one of the most popular email-finding tools that helps to find any email address behind the website. Professional marketers love to use this type of advanced tool to collect email details.
To promote their business around the globe, Hunter allows other professional affiliate marketers to join with their affiliate program. In return, it gives a 30% commission per premium product sell.
It has different pricing plans for its clients. Its lowest plan starts at $49/m. If you can sell 5 in a month, you will earn more than $70 as the affiliate commission. It's a massive opportunity to join with Hunter affiliate program.
3. ActiveCampaign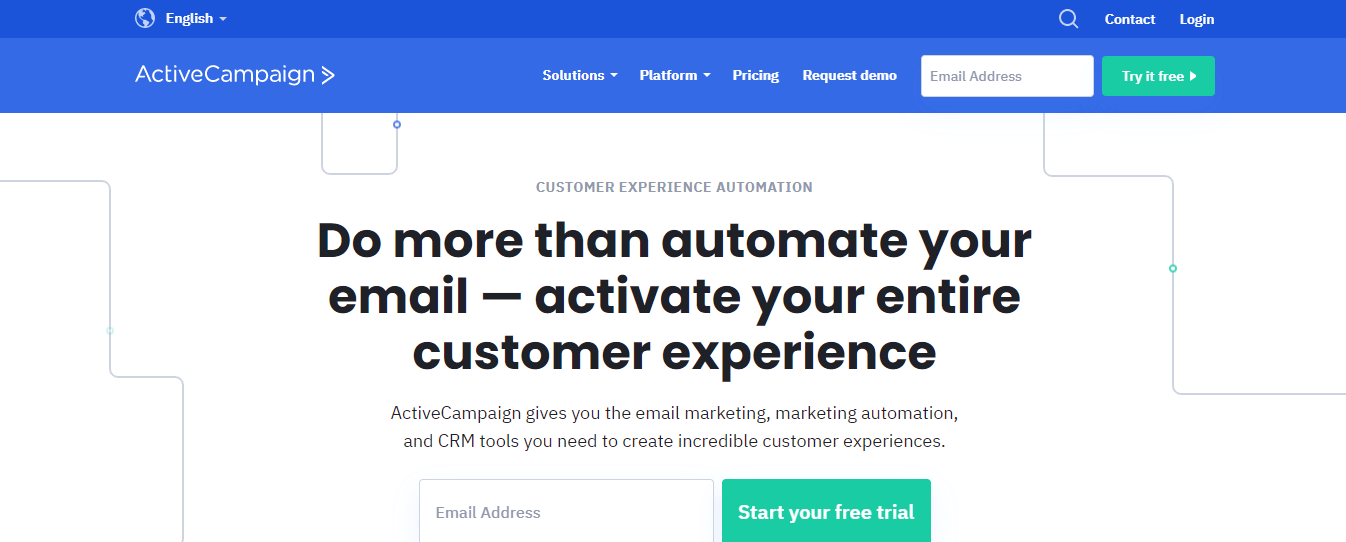 If you want to join an email marketing affiliate program, you can consider ActiveCampaign. It's a well-known company that mainly focuses on the email marketing solution.
Besides, it has several other services marketing automation, customer service, CRM automation, and more. It's a great company with exclusive solutions.
You can tie-up with ActiveCampaign and start your affiliate marketing career. Here, you can generate a possible amount of money because it offers 30% of the affiliate commission of its partner.
4. Mailigen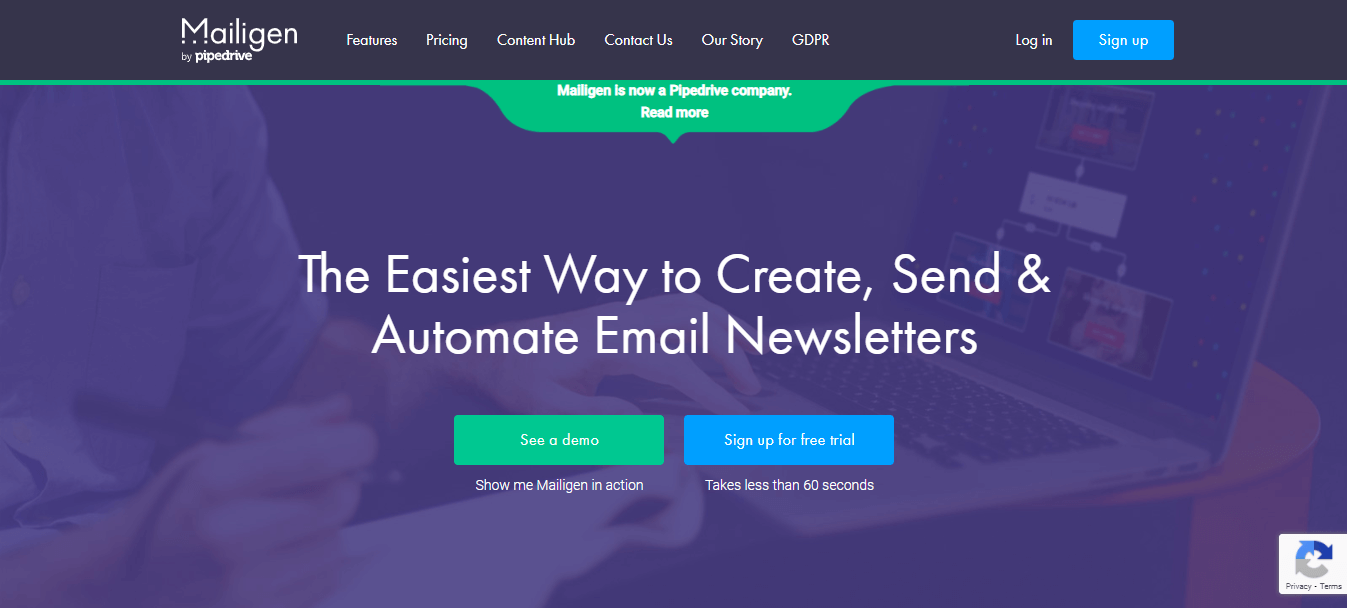 Mailigen is a marketing automation company that mainly focuses on email marketing automation. To grow their business, they welcome many experts affiliate marketers to promote their business.
They not only care to their affiliate partner but also offer the highest percentage of commission. If you refer a new customer to their website, they will pay $50 of the affiliate commission. Besides, they also pay $2 on free trial sign-up.
Additionally, they also provide exclusive partner support and accept a 120-day cookie. Let's have a look at Mailigen and join.
5. MailerLite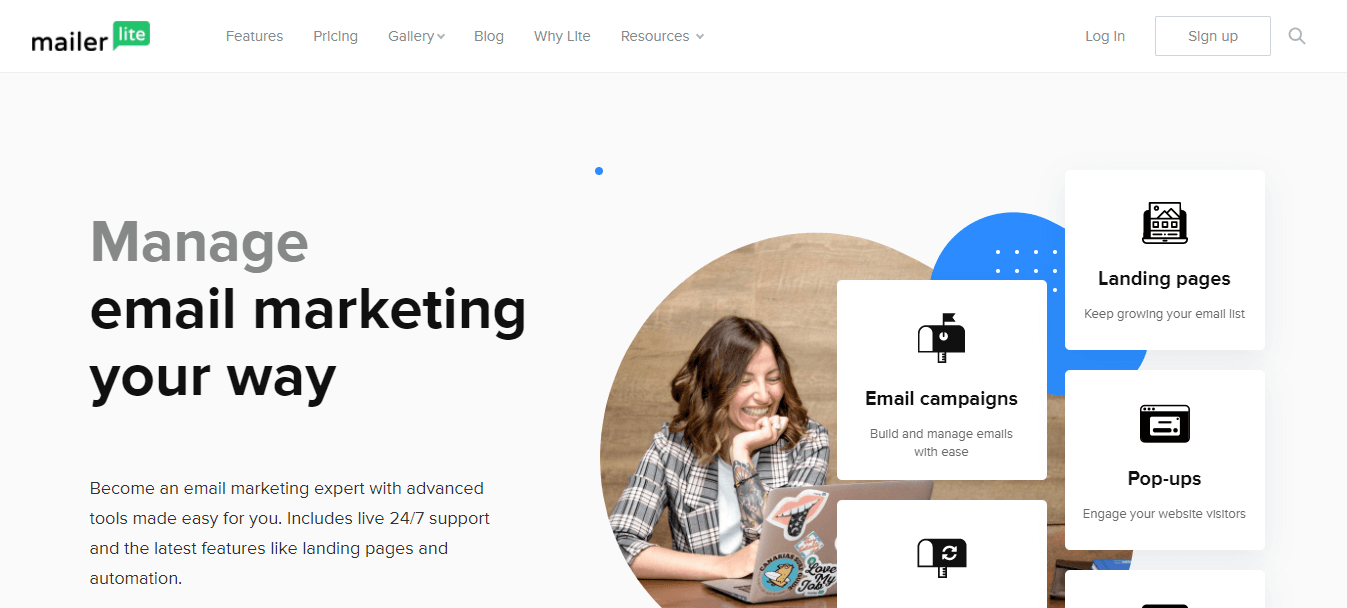 MailerLite is a powerful email marketing platform that offers a very cheap rate for its customer. That's why it's become popular and loved by 975,494 happy customers worldwide.
There is no doubt that it is a suitable place for affiliate markers. If you promote MailerLite, they will give you 30% of every sale.
For doing better promotion, they offer an advanced dashboard where marketers can easily control their marketing system. In addition, they also have a small payout option of $50. And they allow only PayPal as their payment method.
6. ConvertKit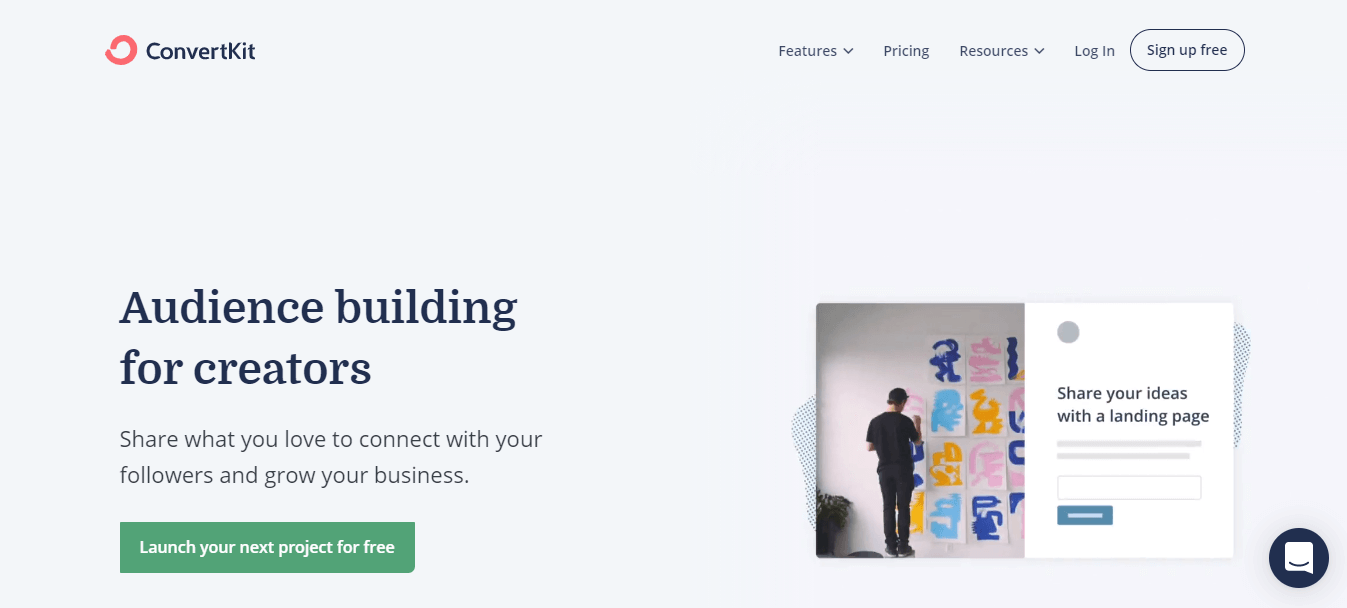 ConvertKit is another company that provides email automation functionality. Moreover, their powerful tools can easily automate your entire digital marketing system. While doing this, they design an exclusive pricing pan that makes them unique to their competitors.
Besides, it has a good scheme for marketers who want to promote their services through affiliate marketing. They offer a recurring 30% commission for every marketer who sends their company.
Besides, they provide marketing tips and expert's help to grow your affiliate marketing business. They often offer a special discount so that marketers can make more money.
7. SALES Manago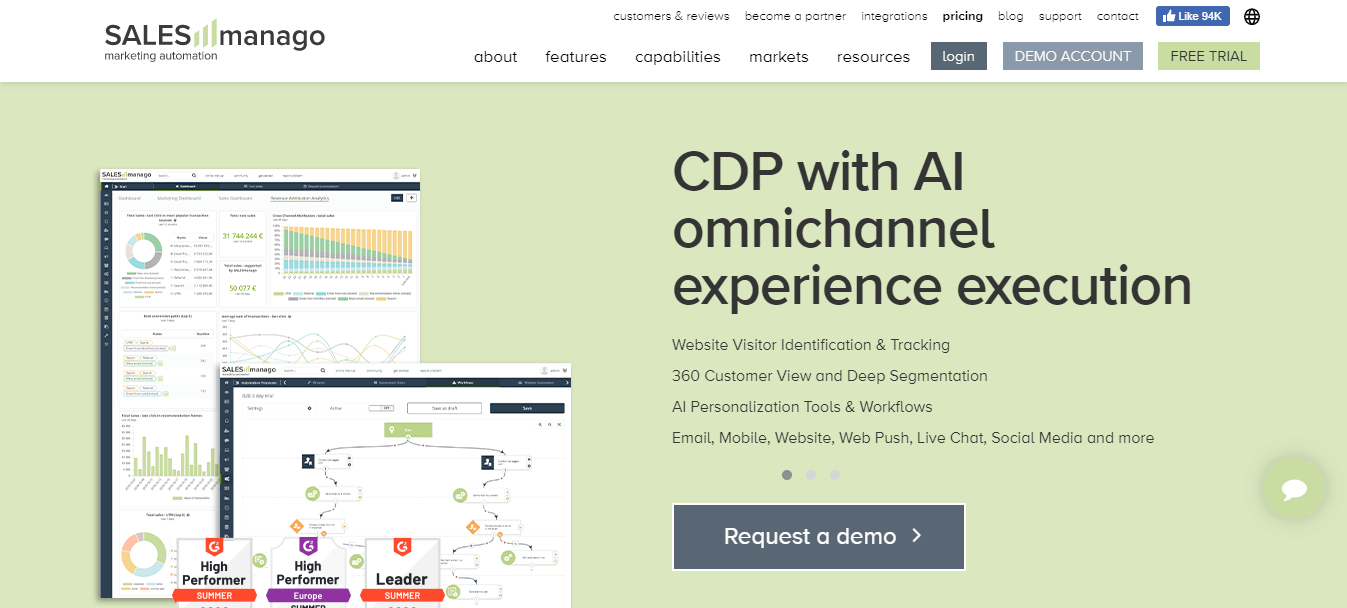 SALESmanago is a marketing agency that has various marketing automation policies. Here, you can promote any marketing solution and start your affiliate marketing business.
Their specialty is that they have several offices in different parts of the world and provides world-class customer support. That's why most of the business organization choose their solutions to develop their business.
So it's the right platform to start affiliate marketing and enan money.
8. MoonMail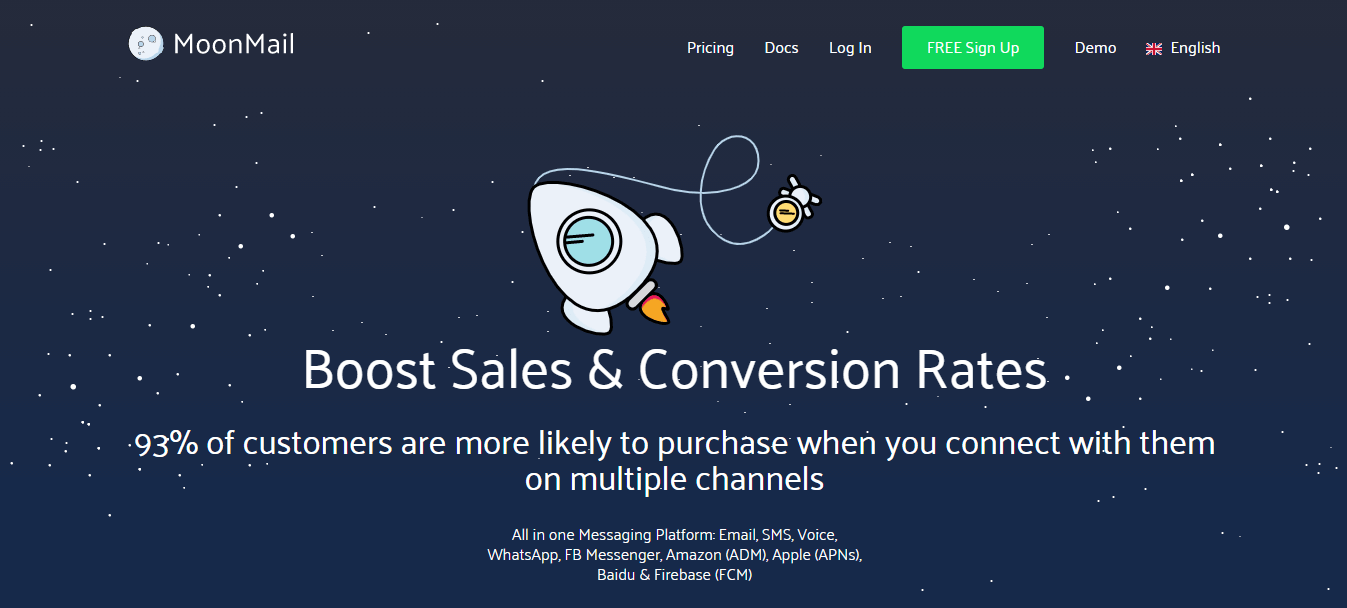 MoonMail is the last affiliate email marketing company on our list. Like the other company, it also provides many facilities to the marketer with a handsome 25% recurring commission.
If you continuously promote your business, you can make $ 200 to $ 1000 money each month. Why waiting. Let's sign up with their affiliate program.
Bonus: Affiliate Email Marketing Tips To Run Successful Campaign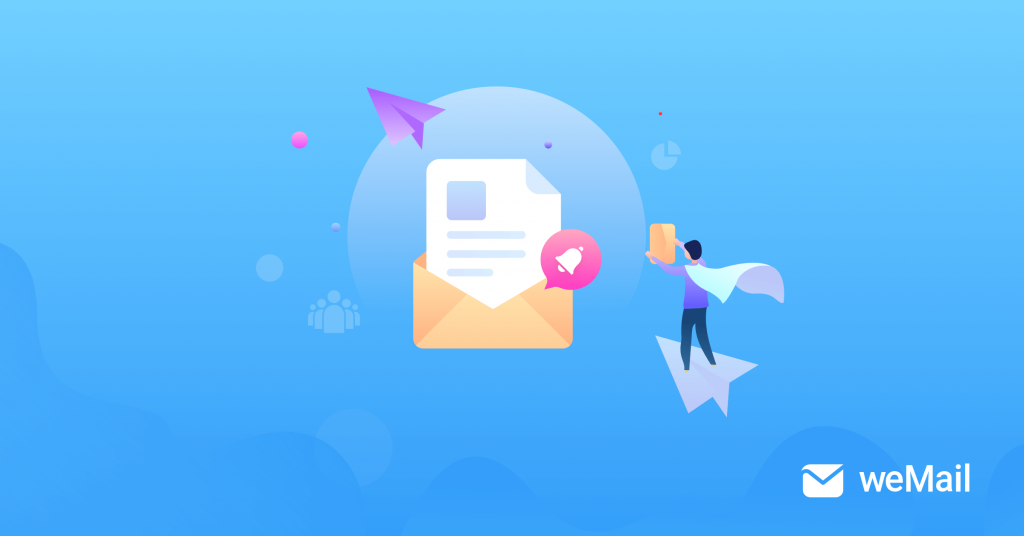 Segment Your Lists
Before running an affiliate email marketing, you have to prepare some lists of your target audience. Then you should work with each email list and finalize the best one for your campaign.
Build Trust With Audience
Building trust with the audience is the principle of lead generation. It is essential to understand the needs of your customers. Also, you need to solve the problem and know their sinking mind to get better conversion.
Soft Sell
During the affiliate email campaign, you just tell your customers the importance of your product and assure them your product or service can solve the problem that they've faced. Remember you don't ask them directly for a sale but soft sell. Don't pressure them, just guide them.
Choose The Right Affiliate Links to Promote
You can not promote anything to your customer through a marketing campaign. Except that, you have to promote only those affiliates like that your audience is looking for. Always avoid spamming and focus on the right affiliate links to promote.
Test Your Emails
Now you are ready to send your affiliate link using email marketing. But what are the chances that it will work? To measure the success rate, you should send some test emails. Then you can run your email marketing if you get better results to form that test email.
Final Thoughts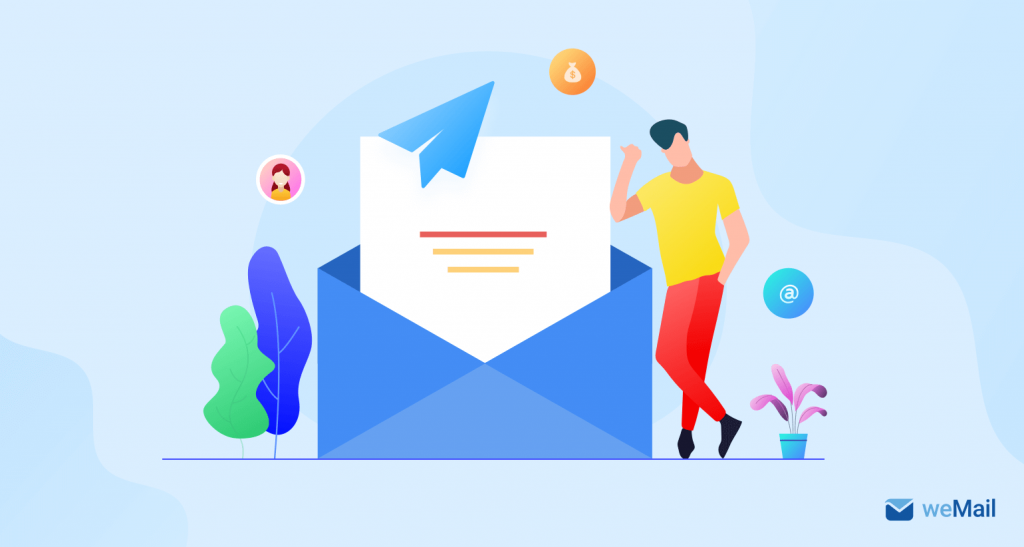 To find the right email marketing affiliate program is not easy in this competitive market. You have to spend a lot of time on the web to find the right one.
We believe that the above list and smart tricks will help you a lot in this case. Before joining any of the companies, you need to read their terms & condition and understand them clearly. And also know about some affiliate marketing hacks.
Well, that's all for today. Do you have any questions regarding email marketing affiliate program? Feel free to ask us in the comments section.
Subscribe To Our Newsletter
Don't miss any updates of our new templates and extensions
and all the astonishing offers we bring for you.