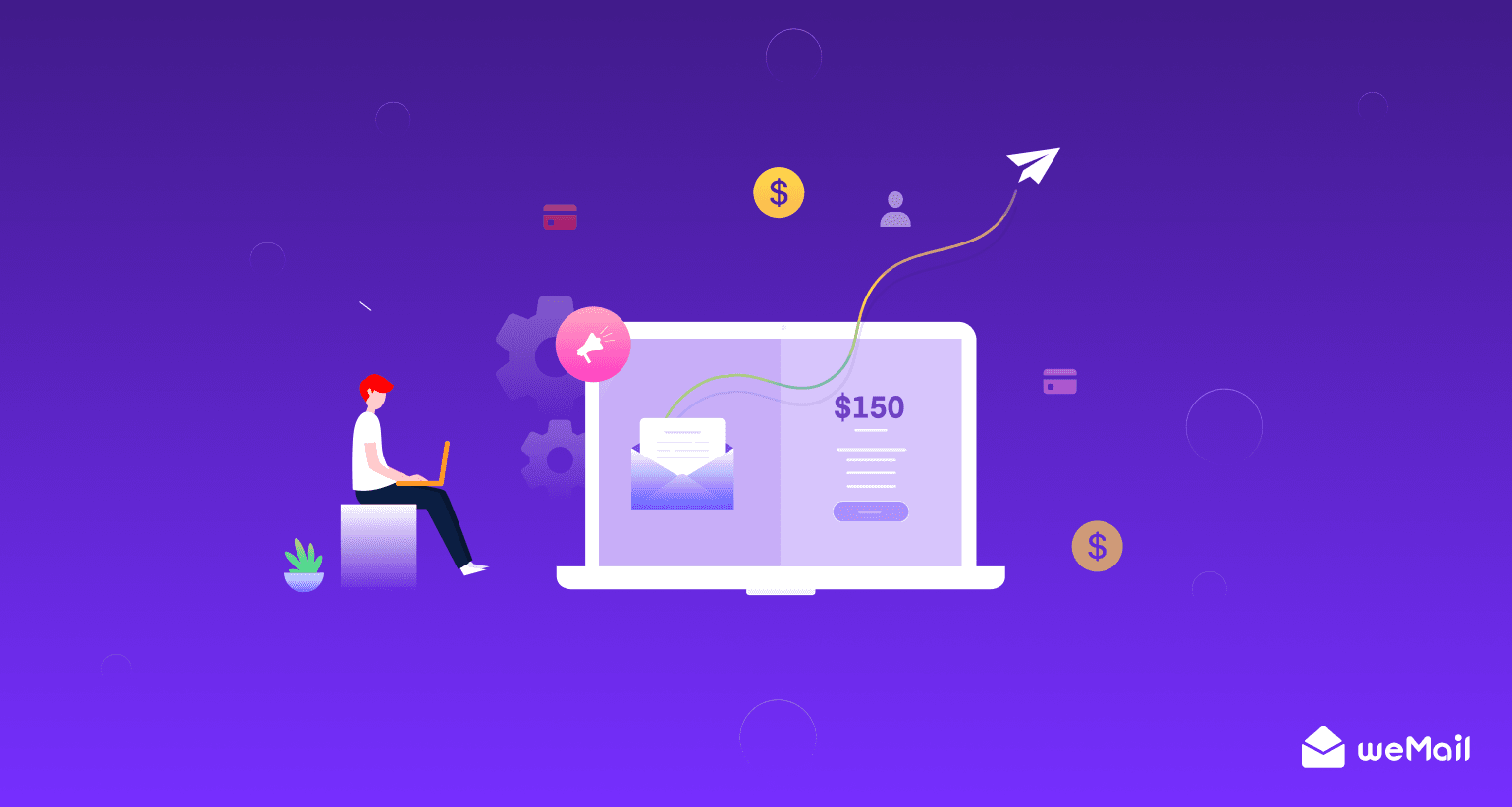 Email Marketing and Subscription Management in 2023 – One-Stop or Independent Solution to Choose for Your Business
Do you want to boost your marketing efforts within your current budget and strategy? Then, you should consider pairing your email marketing activities with subscription management instead of implementing them separately.
With email marketing, you can build relationships with your target audiences while promoting your brand and product. And subscription management lets you manage and communicate with your current and prospective customers. The combination of both can increase your sales significantly.
In this blog, we are going to give you a clear idea about these two customer engagement arsenals, including their definitions, current scenarios, differences, and relations.
We will also help you decide whether you would choose one-stop or independent solutions to send emails and manage your subscribers. Let's get started.
Table of Contents
Email Marketing at a Glance – Definition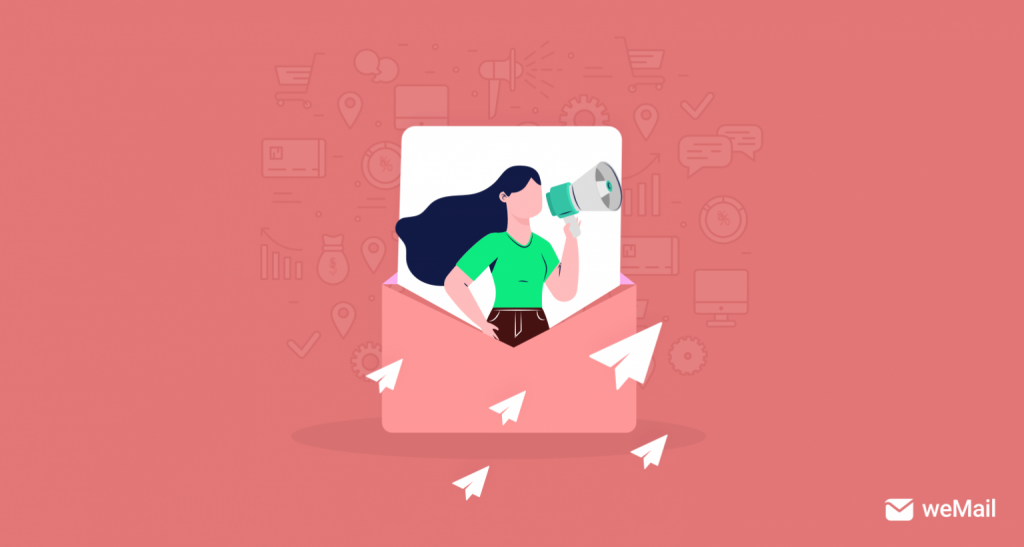 Email marketing is a marketing technique that uses email to promote your products, services, or promotions while developing relationships with potential customers or clients. Example: Sending newsletters or sales campaign emails.
Email marketing is an effective way to aware your target audiences of your products and offers, drive sales, and build a community or fanbase around your brand. Here's an example you can look for while sending black Friday offers to your customers –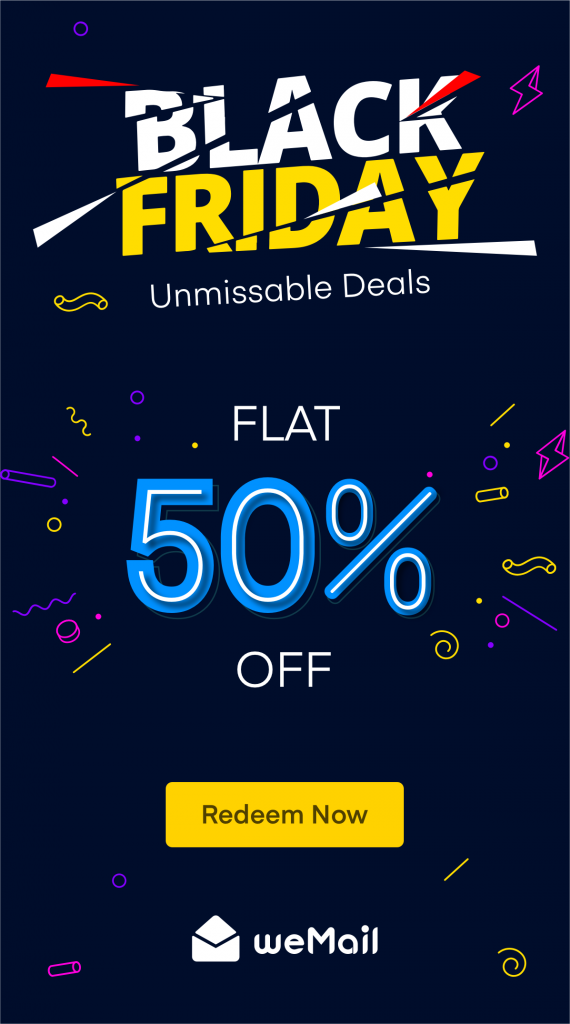 Email marketing is one element of a marketing strategy. It involves the use of emails to keep customers informed about company news, limited-time offers, product updates, and more.

Western Governors University
When done effectively, email marketing is a powerful tool that can build relationships with potential customers and increase your sales efforts.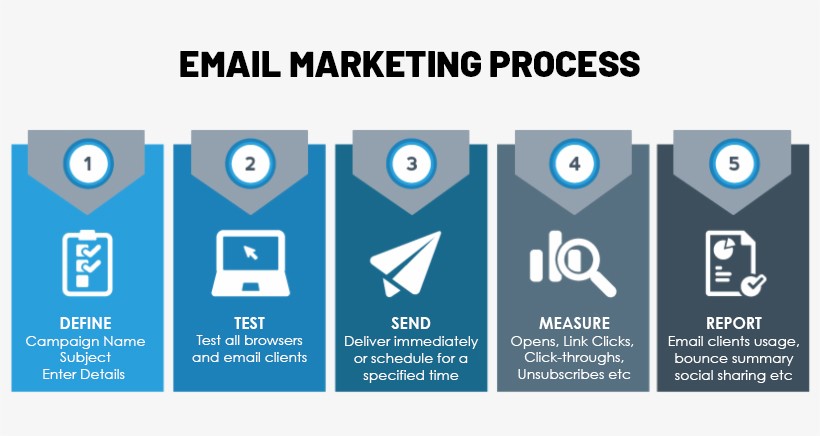 Let's say you have a software company like weDevs that has multiple products, like weMail, Dokan, or Appsero. Now, you need to promote your brand and products to your target audience and increase sales. How it can be done?
First, you will have to collect the contact information of your target audiences, like from your website, community forum, social media, etc. Then, segment your audiences, and send them emails talking about their problems and how your products can solve those.
You will also have to notify them about attractive deals on your products, and send them useful articles, tutorials, and greetings messages on different occasions.
Current Scenario of Email Marketing in 2023
Starting in 1978, email marketing is still a fruitful and popular marketing strategy in the current era of social media marketing. If you want to get the best outcome from email marketing, you will need to have a clear idea about its current scenario.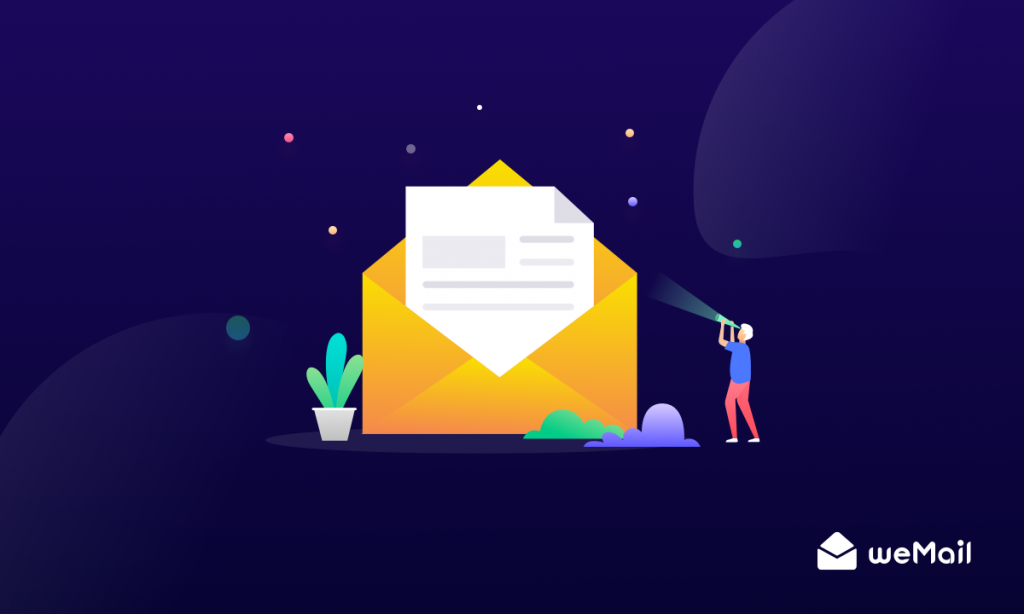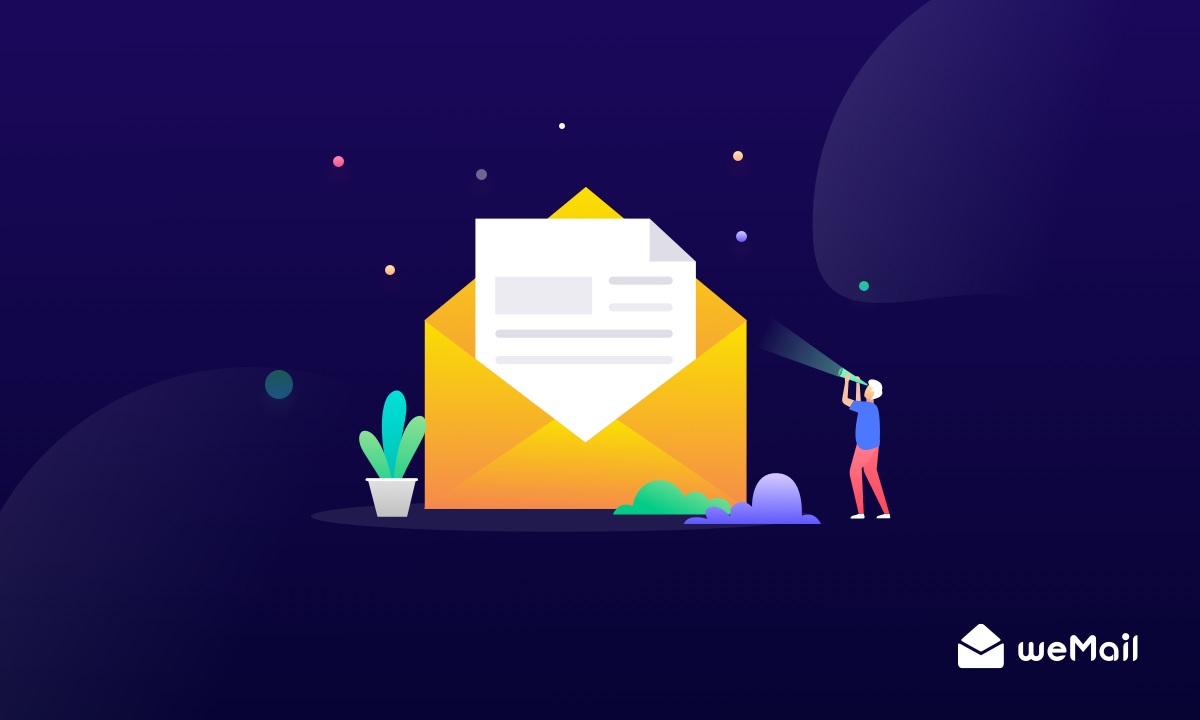 In the following points, we will briefly discuss the ongoing trends and some key statistics of email marketing that you should know in 2023:
The number of emails is unbelievably huge: every day around 333 billion emails are being sent and received globally, according to Statista. And the number is growing rapidly. Interestingly, a large number of them are marketing emails.
Target mobile users first: most email users use mobile phones as their primary devices to send and receive emails. So, it is very important to give emphasis to mobile users and enhance the user experience.
Email is the preferred communication channel: many people consider social networks as a personal form of communication, while email is more professional. A recent MarketingSherpa survey shows that more than 70% of people prefer email to receive promotional content.
Personalization is the key to success: the average open rate of marketing email is about 18%. But the open rate reaches nearly 30% if you send personalized emails to a more targeted audience.
Customer appreciation emails generate higher revenue: the email marketing trend has changed. Now, emails appreciating your customers can generate more revenue than promotional ones. A recent study shows that birthday emails are capable of generating about 342% more revenue than regular promotional emails.
Generates higher conversions: the average click-through rate (CTR) of an email campaign is around 3%, whereas the average CTR of a Twitter campaign is only 0.5% – a recent study says.
Drives higher acquisition and retention: more than 80% of professionals prefer email marketing for customer acquisition and retention, much higher than other forms of marketing, according to an eMarketer survey.
There are several success stories of email marketing. Top and successful brands, nowadays, use engaging popups, compelling call-to-action buttons, and attractive designs to increase click-through rates and conversion rates.
Read this useful article if you want to have a comprehensive idea about Doing Email Marketing in The Right Way.
Subscription Management in a Nutshell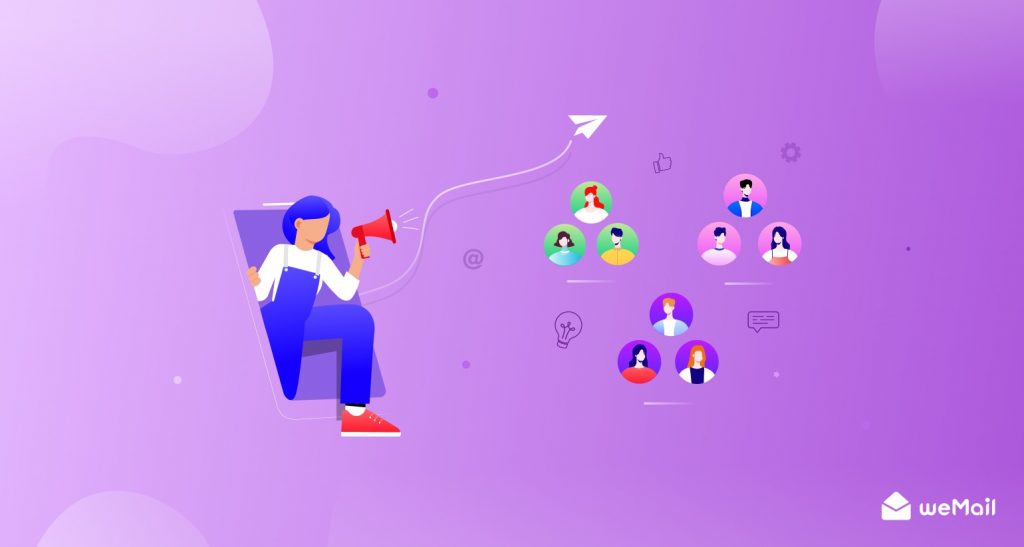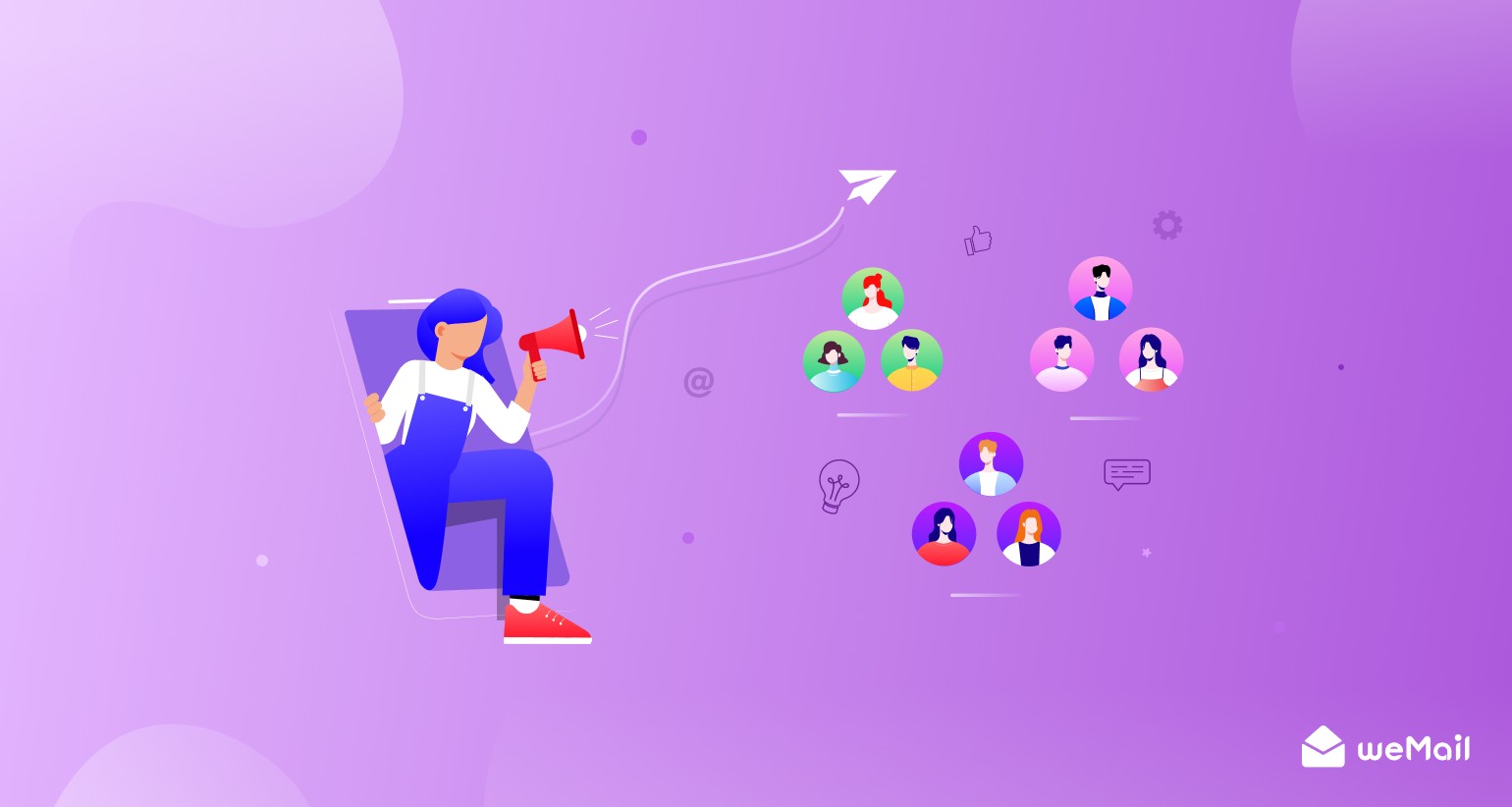 Subscription Management is a marketing strategy that handles your customers' lifecycle – from the beginning to the end. It influences your customers' behavior, choices, assigning credits, creating time limitations, and other master plans of marketing.
Subscription management is the process of managing your customers' subscriptions and making sure that their experience with your product or service is a happy one.

Oracle
The process starts once a customer signs up through subscribing to your product or service, and it ends when the customer cancels their subscription, says Oracle.
Let's take weDevs as an example once again. For instance, your company weDevs has 1 million subscribers. First, you need to segment those subscribers based on the buyers' journey.
Then, target different groups of subscribers and formulate separate strategies for them. Your approach should be different, so you will have to tailor your communication materials carefully so that you can uphold your retention rates.
Current Picture of Subscription Management in 2023
Subscription management is a popular business strategy since the beginning. The rise of selling subscription-based services in recent years has made it even more popular and effective.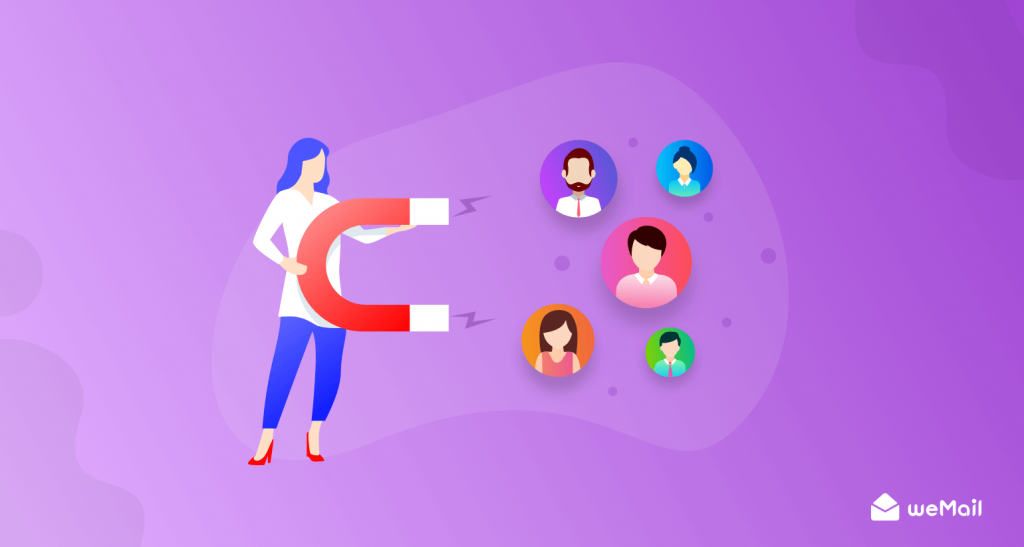 Now, let us share with you some important statistics and ongoing trends to help you understand the current picture of subscription management and its importance.
The industry is huge: the global subscription and billing management market reached approximately $7.3 billion in 2021 and is expected to hit $14.2 billion by 2026, growing at a CAGR of 14.2% – Research and Markets.
It's growing very fast: subscription business revenue grew about 437% within a decade as consumer buying preferences shift from ownership to users, according to Subscription Economy Index by Zuora.
The number of subscription service takers is unbelievably high: around 78% of international adults currently have subscription services (significantly higher than 71% in 2018) – Subscription Economy Index.
Subscription services are everywhere: not only virtual products – like software and films, now you can also avail subscription services for physical goods – like cars and electronics. A recent study by PYMNTS found that the car subscription market is set to grow by 71% by 2023.
The subscription business is getting adopted rapidly: according to Global Banking and Finance Review, about 70% of business leaders believe subscription business models will be key to their prospects in the years ahead.
We have talked about different aspects of email marketing and subscription management so far, from definition to future growth. But do they have any difference, and what are those? Now, we will discuss this topic in detail.
Email Marketing vs Subscription Management – Key Differences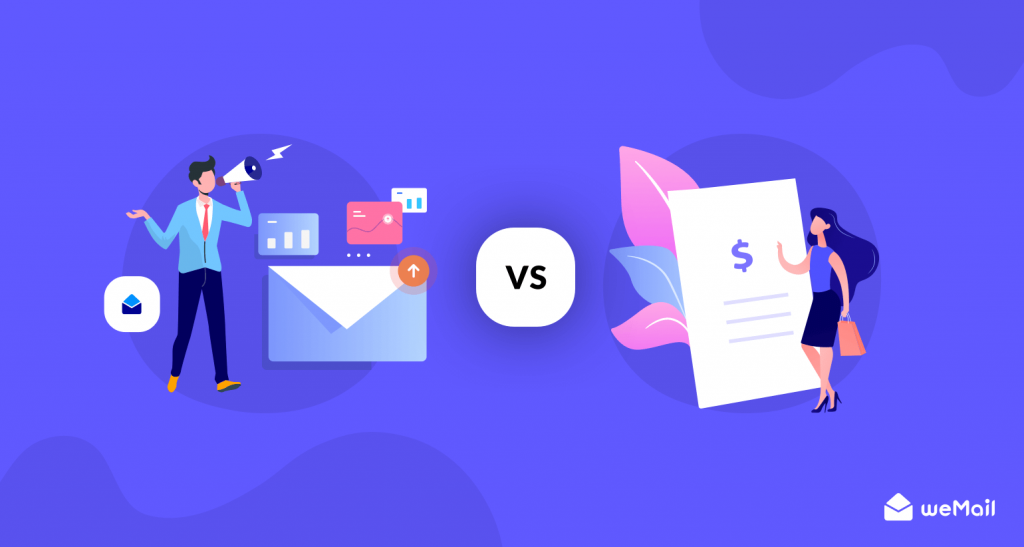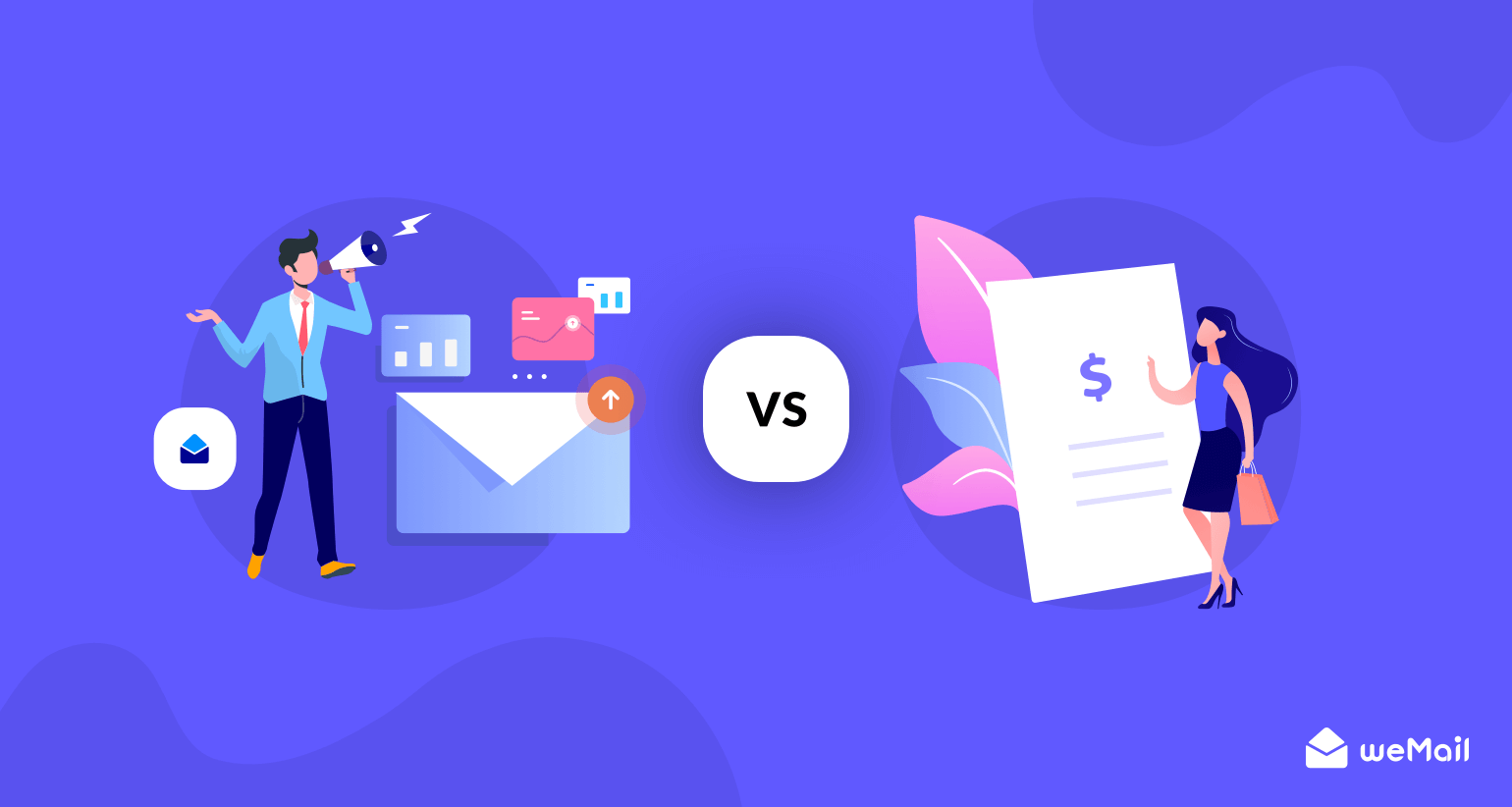 Subscription management is a part of email marketing, but they have some differences. We will discuss the key differences between them in the following points:
The purpose: email marketing's purpose is to grow marketing possibilities and develop relationships with customers through emails. Subscription management's purpose is to prioritize working on top of a payment processor to support recurring billing.
Advertising possibilities: email marketing offers immense advertising possibilities as it is one of the most popular forms of showing ads. On the other hand, subscription management is a straight line of working procedure, which has fewer advertising possibilities.
Availability of automation: most of the email marketing stages support automation and an entire campaign can be finished automatically. But human interference is a must for subscription management as it contains several manual processes.
You can send emails to your subscribers. And, mostly, you should involve any kind of subscribers of your business in your email marketing process.
Read this useful article if you are interested to know the details about the differences – Email Marketing vs Subscription Management
One-Stop or Independent Solution – What You Should Choose in 2023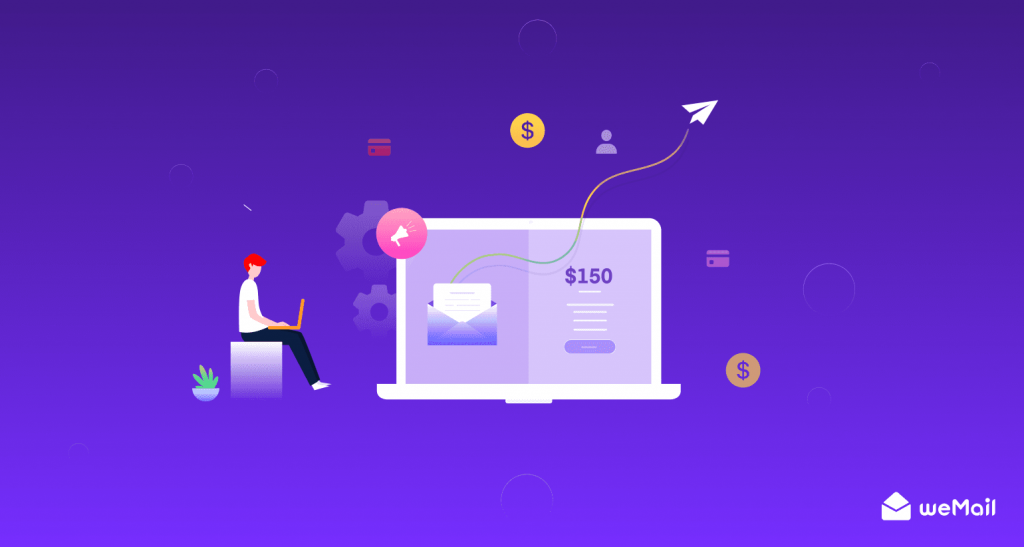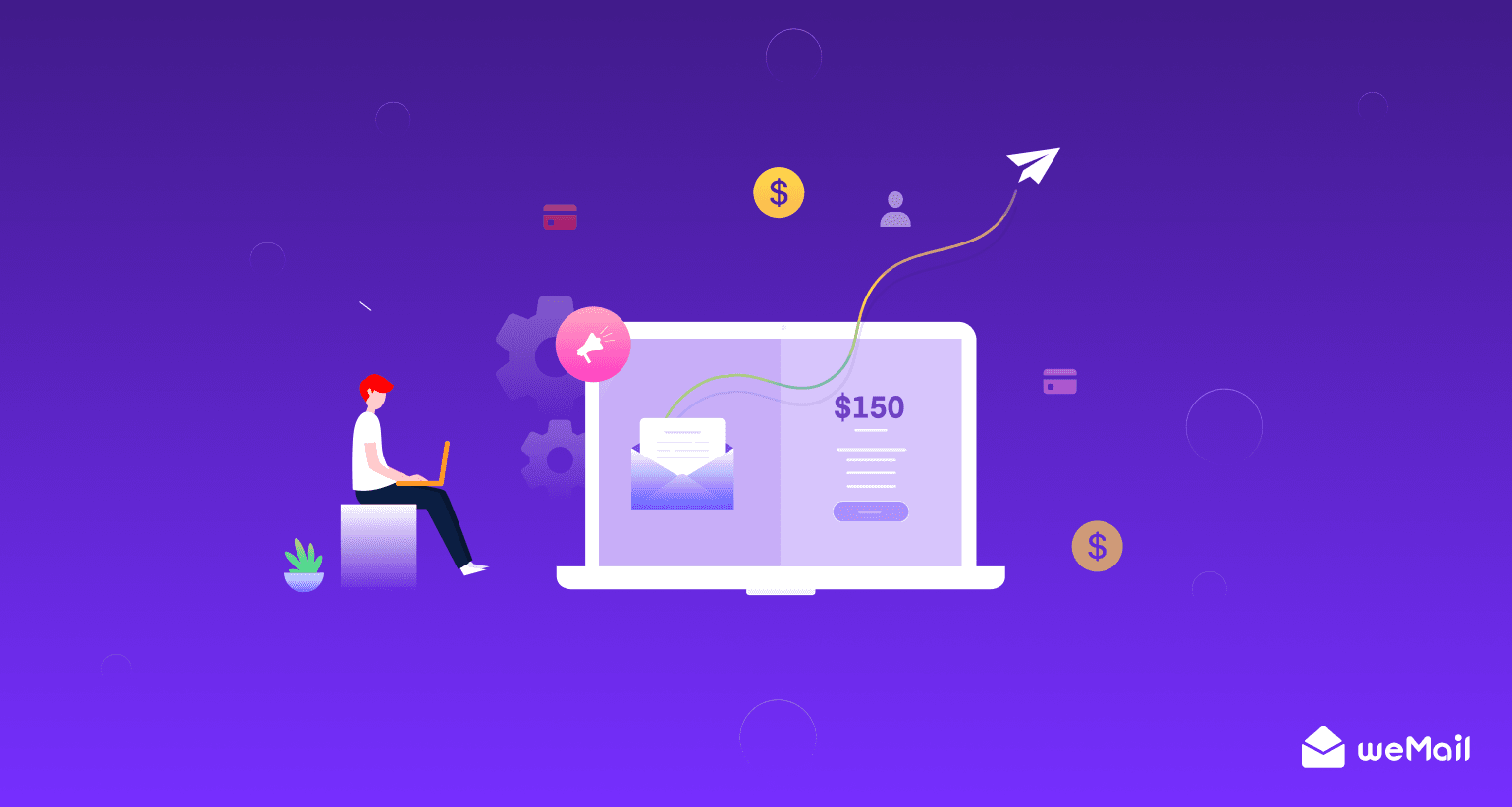 You can find a lot of subscription management tools out there besides tons of email marketing platforms. Choosing the right one following your type and size of the business is tricky. You need to think carefully in that stage. Hence, there are also some platforms that can help you manage your email campaigns and subscribers both.
Now, which one should you choose – buy the solutions independently from different companies or the same company, or take a one-stop solution?
If you choose independent solutions, they may provide you some extra functionalities some of which might not be useful to everyone. But you will have to spend more money and time to implement those solutions.
On the other hand, one-stop solutions, like weMail, can save you both money and time, while making your email marketing and subscription management efforts more efficient and intuitive. So, considering it is 2023, you should choose one-stop solutions if you want to be smarter and more productive.
Read this article to know more about the best email marketing plugins, and this one for top membership management plugins.
Benefits of Using One-Stop Solution Like weMail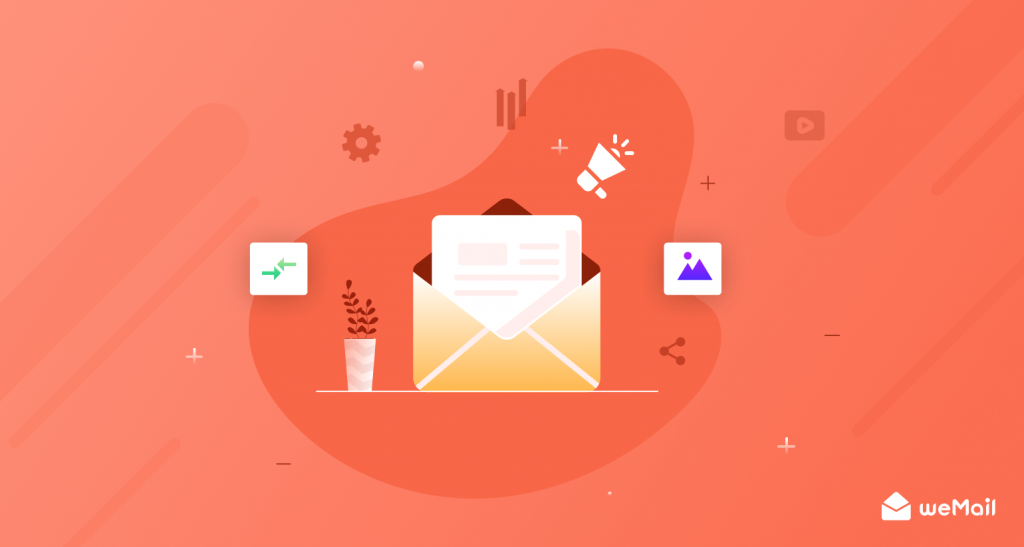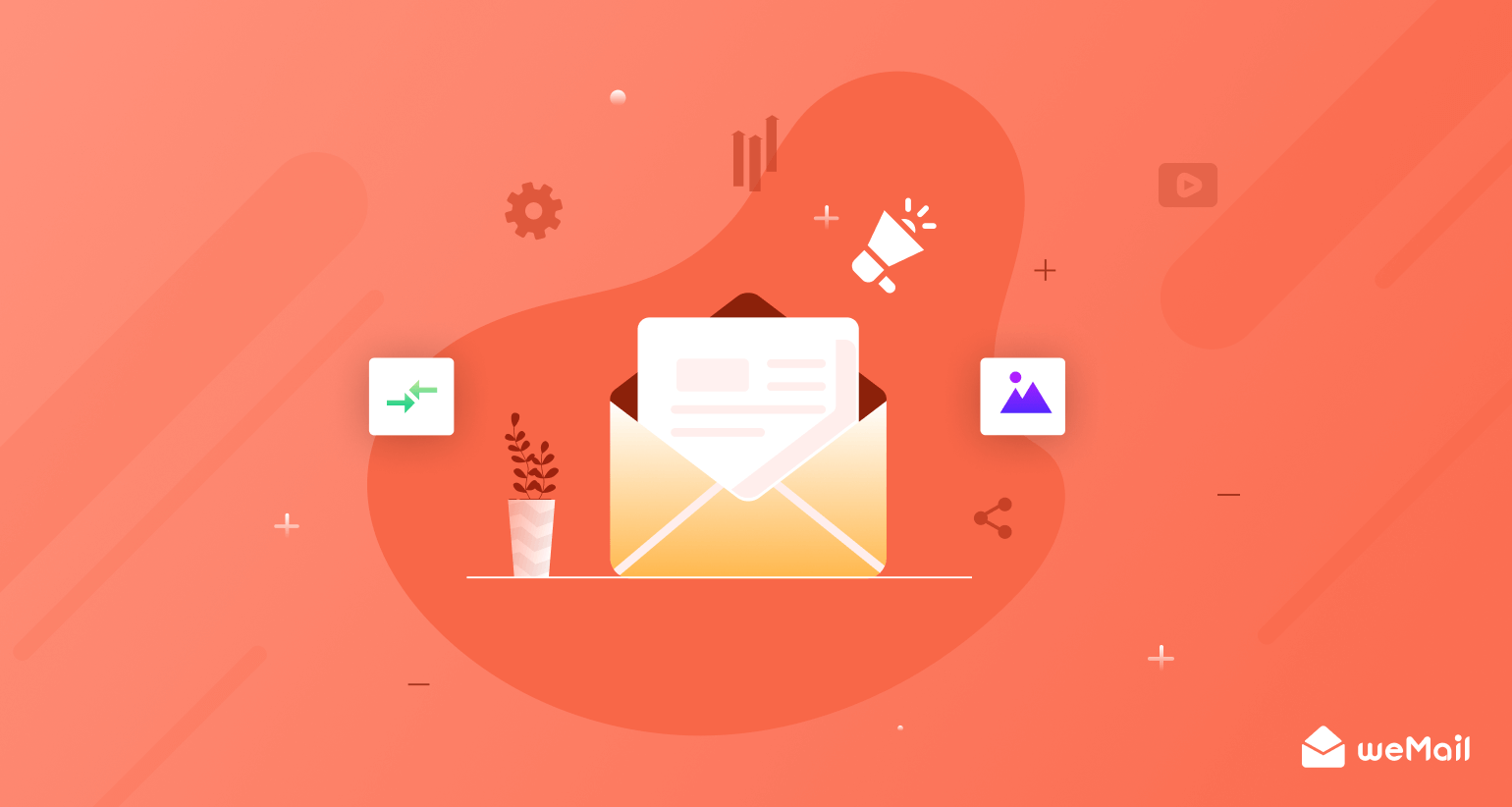 A few companies provide one-stop solutions for both email marketing and subscription management. The services weMail provides are more cost-efficient and user-friendly. Now, we will talk about the benefits of using one-stop solutions in the following points:
One-stop solutions can help you reduce costs from 30 to 50%
It can reduce your marketing time expenditure to half
You can accomplish your marketing activities with less effort
Lower manpower is needed as a single team can handle both the activities
Integration helps understand your business goals properly
Can target customers more precisely and effectively
With the new Advanced Email Automation feature of weMail, you can carry out all of your email marketing and subscription management activities very efficiently.
Wrapping Up
Both email marketing and subscription management are very useful marketing strategies, and they work hand in hand despite some differences.
If you can apply them together effectively, they can help you generate higher revenue. To get the best out of these marketing strategies, you need to be aware of their current trends and email marketing best practices.
We hope this article will benefit you formulate and implement your marketing strategies more effectively. Please feel free to let us know in the comment section if you have any queries or suggestions.
Subscribe To Our Newsletter
Don't miss any updates of our new templates and extensions
and all the astonishing offers we bring for you.