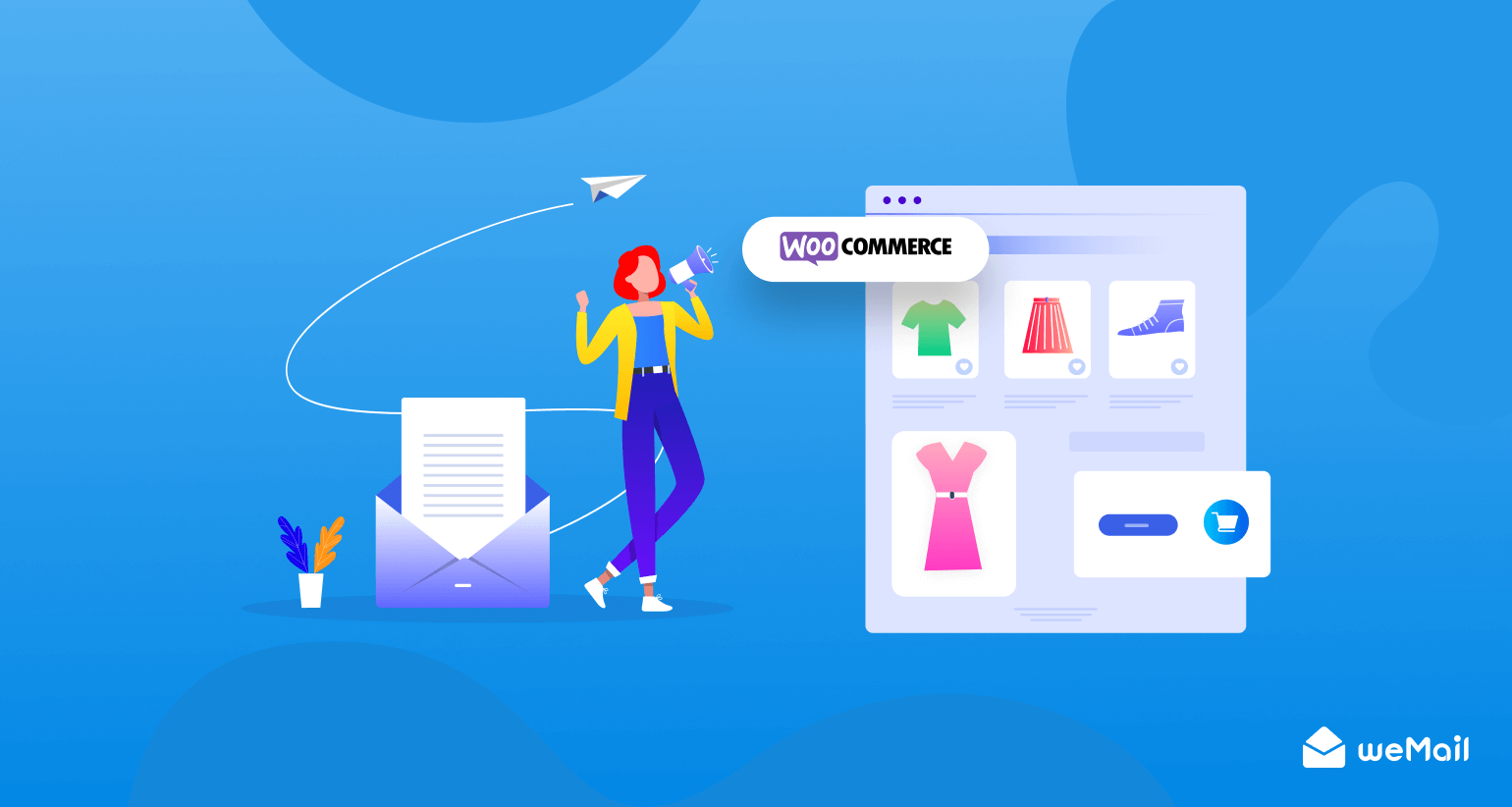 WooCommerce Email Marketing Best Practices – How many Marketing Emails Should You Send
Not every email that you send from your WooCommerce store is a marketing email. And, it shouldn't be. You have subscribers which means you already have their consent to send them emails. If you flooded their inboxes with offers and promotions, it would be a violation of this consent.
Sending too many marketing emails can make your subscribers severely annoyed. On the other hand, sending emails is the only way you can nurture your leads and make conversions. So, how would you balance the number? If your subscribers don't like to get only marketing emails then what else should you send them and how many times in a given period?
Too much confusion, right? However, don't get panicked. There are proven solutions. Primarily, you require to ask three questions and find the answers –
How many emails you should send per week
What types of emails your users want to get from you
How to balance your marketing emails with other types of emails
As you are here, we will be discussing all these things one by one to clear your confusion. After reading it, you can easily make decisions for your WooCommerce email marketing, and set an effective strategy.
Why Should You Maintain a Proper Email Marketing Strategy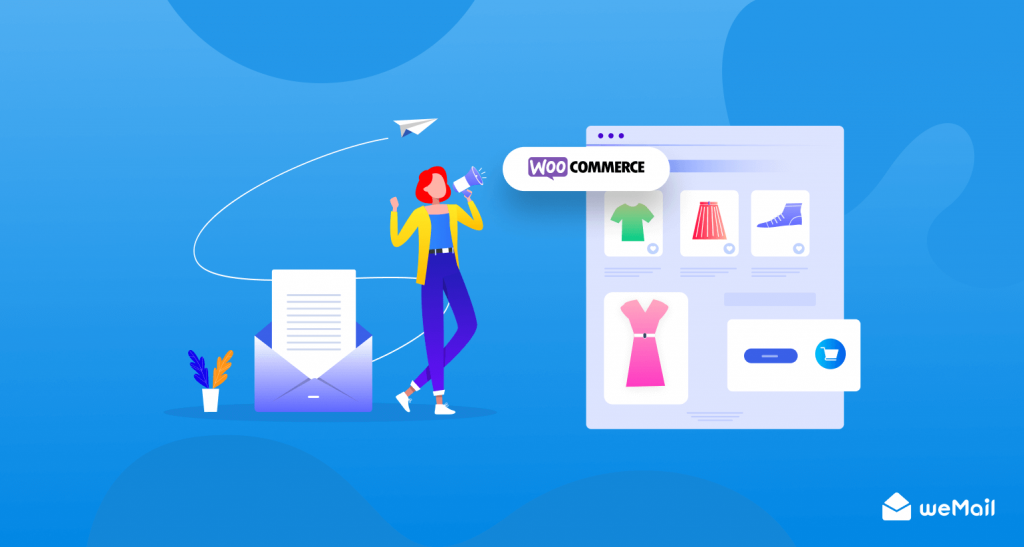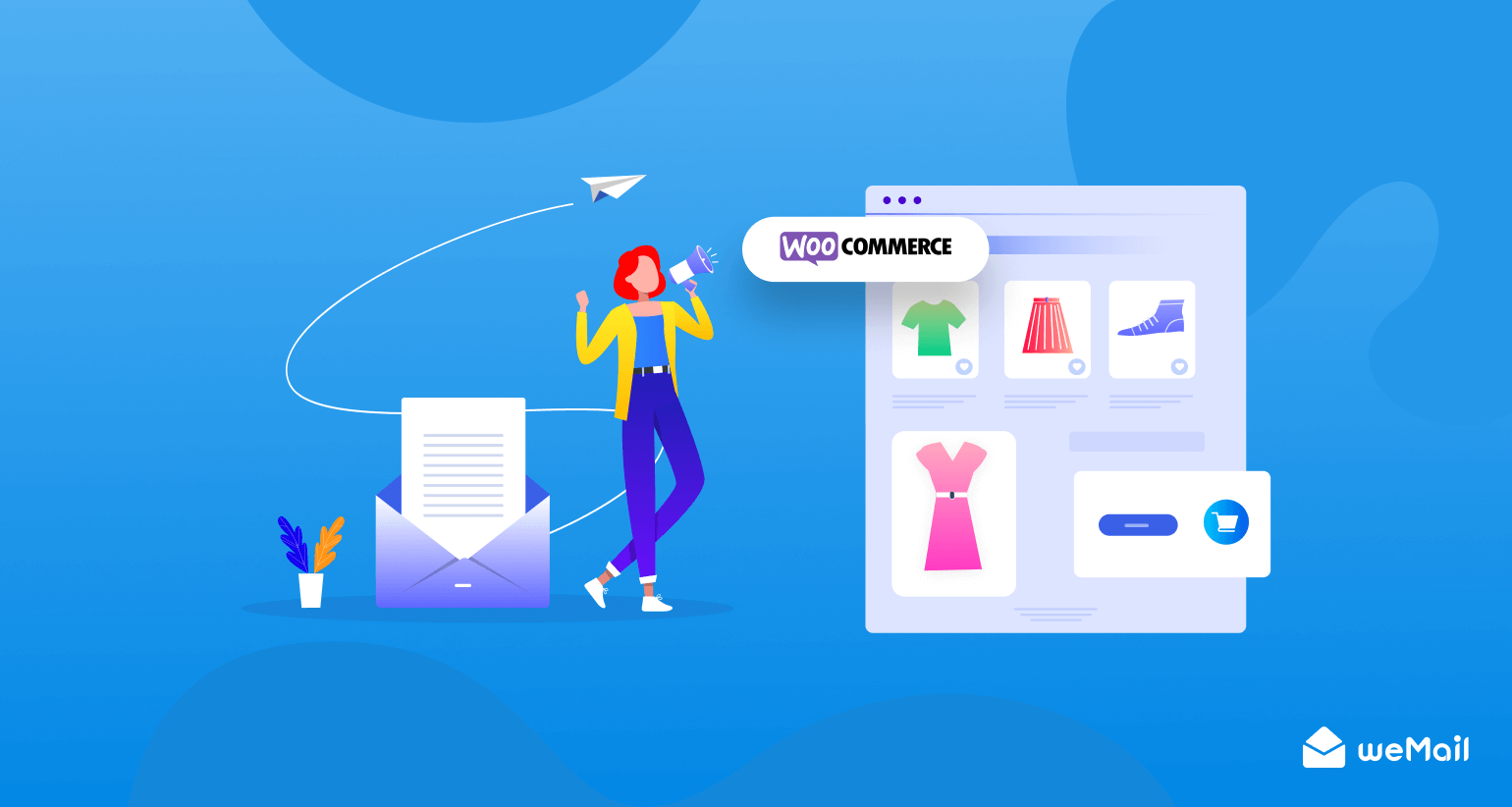 Only a dynamic email marketing strategy can help you best-practice email marketing solution for WooCommerce. It's not good practice by any means to send random emails to your users without setting any goals.
An email marketing strategy is a set of procedures that a marketer identifies and follows to achieve desired marketing goals with email advertising. Email marketing gives the businesses a direct channel of communication with prospects and customers for brand promotion.
It's not mandatory to follow any established marketer blindly. Instead, you should make your own strategy as per your requirements. If you make a strategy of sending fewer emails than your competitors to get success, then it's unnecessary to send more emails just to follow some influencers' guidelines.
Though, influencers and experts are there to help us. They are the best thing you've got to learn and get help to build your strategy. So you must learn from them, and mix them with your business prospect, goals, ideas, and requirements.
If you can make your own email marketing strategy, you'll be benefited in many ways. Some of them are –
Collecting feedback and surveys to understand your customers' persona.
Improving sales by providing what they actually want.
Communicating with your audience to make them believe that you prioritize them.
Sending timely campaigns to announce special discounts.
Owning your media and contact lists.
So, creating and maintaining a proper email marketing strategy for your business is inevitable. And to make your journey easier, now let us guide you to the process to manage WooCommerce email marketing.
How Frequently You Should Send WooCommerce Email to Subscribers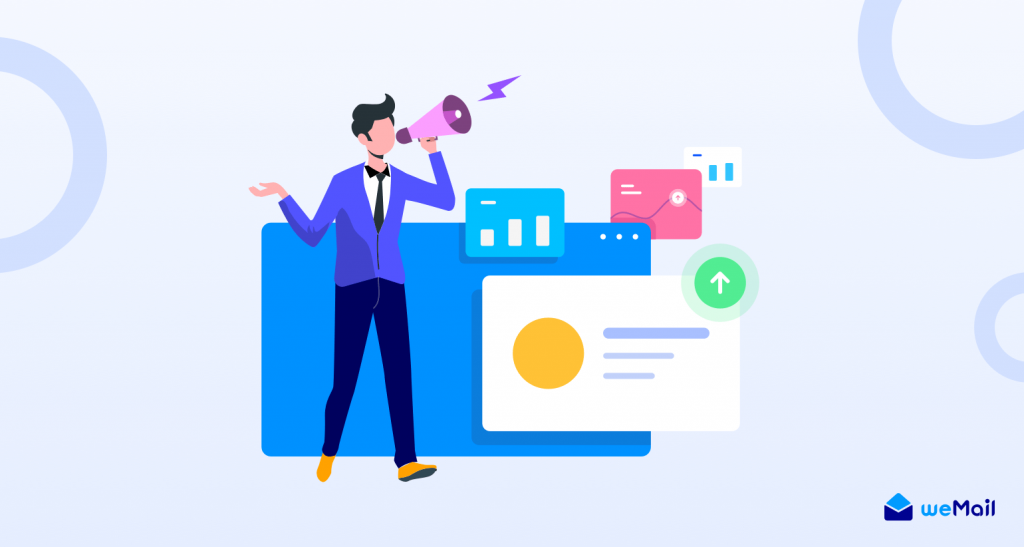 There is a debate in email marketing; less email or more – which one is better for your marketing strategy?
Many of us believe that it's better to send as many emails as possible to get more conversions. You would be surprised to know that nearly 105 billion emails are sent each day.
According to a McKinsey analysis, the average professional spends 28% of their workday reading and answering emails. For the average full-time worker in America, that amounts to a staggering 2.6 hours spent and 120 messages received per day. Would you like to receive this many emails in your inbox per day?
Moreover, a survey by TechnologyAdvice revealed that 45% of adults want to receive fewer marketing emails. Also, 69 percent of users unsubscribe due to "too many emails."
How Many Emails are Too Many Emails?
Knowing the right number of emails can be very difficult, especially when experts suggest you communicate more with your customers. According to Direct Marketing Association's National Client Email report, most marketers (35 percent) send two to three emails a month. Nine percent of marketers send six to eight emails a month, and 19 percent send just one email a month.
According to a MarketingSherpa survey, 61 percent of users prefer receiving a promotional email at least once a month. However, there is a risk that your audience will forget you if you send one email per month.
So, our suggestion is to send at least one email per week so that you can be in touch with your audience and give them regular updates on your WooCommerce store. It's important to keep this consistency and understand your users' preferences. Once you get to know your users' choices you will be able to send more personalized email campaigns to your customers. Otherwise, your number of subscribers will fall.
Tips to Identify Your User Preferences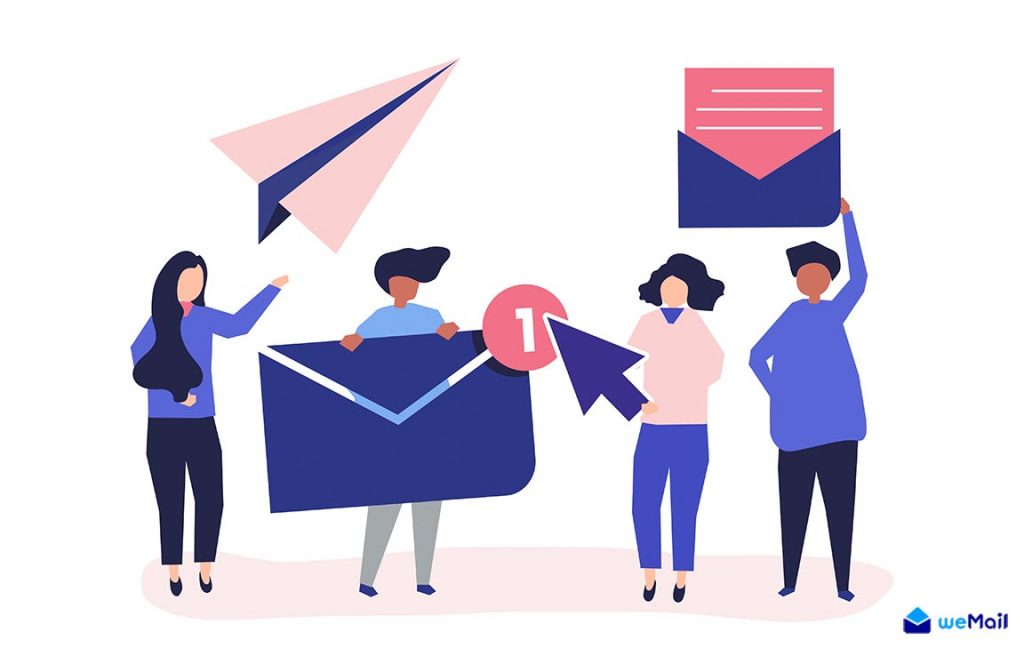 What's the difference between a normal marketer and a pro marketer? A pro marketer knows what are his users' preferences. This is the only quality that can help you to be stand out from competitors.
Understanding users' preferences can be achieved in different ways. From our years of experience, we have listed 5 important points that you can follow to get your job done. Let's get started with the number one point – Industry Trends.
1 – Industry Trends
When you are on email marketing that means you are a part of the email marketing industry. So, you need to understand the industry trend if you want to compete here. And if you can crack down on the trend, you can educate your users about the industry.
The trickiest way to understand the industry trend is to follow the industry leaders. Follow means keep an eye on their strategy. You can easily do that by opt-in yourself to their newsletters, social channels, and websites. It will help you to understand –
How many emails they send per week and among them what percentage emails are their marketing emails.
How they design their newsletter and marketing emails.
If they send automated wecome emails, then how they design it.
How often they provide discount through email.
What other types of content they send and how often they send it.
How they write their email copies.
The length of each email.
You can track these data to understand how industry leaders maintain their email marketing to keep improving your email marketing strategy.
2 – Self Analysis
Self-analysis is important when you want to understand your users' preferences. You might be wondering how to perform self-analysis in WooCommerce email marketing.
Imagine yourself as your customer. Then try to understand what types of emails you would like to get from your marketer. This will help you to understand users' persona.
If you as a subscriber like a strategy that you follow to outreach your audience, then the strategy is okay. But if you feel anything is missing or annoying, just take the action according to your thoughts.
For instance, as a subscriber of your own email newsletter if you don't like the timing to get the newsletter, or you don't be triggered by the email copies, then there is definitely something that needs to be reconsidered. Thus you can keep improving your WooCommerce email marketing strategy.
3 – Email Analytics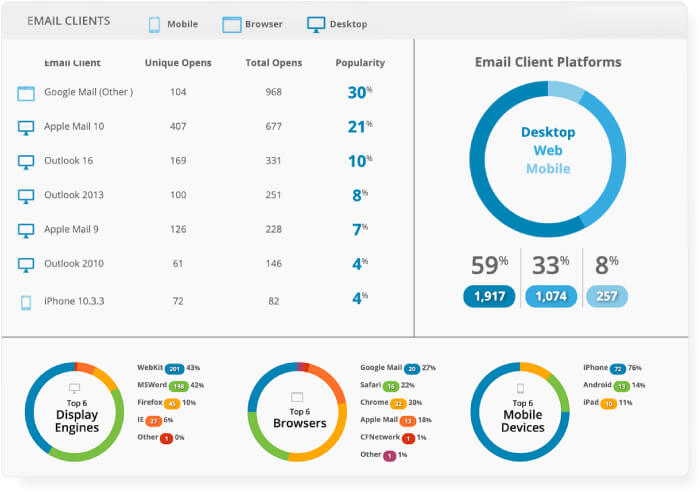 Email analytics is the most powerful weapon in your arsenal to understand your users' preferences. You can get all the information- how your email performs on your user inbox. And based on this data, you can make more data-driven decisions. Let's check what data you'll be getting using an email plugin for your WooCommerce store.
Subscribe Rate: The number of people subscribing to your newsletter over a given period of time. If your subscribe rate is low that means therer is something wrong with your email marketing strategy. Or, you aren't promoting your newsletter as much it's needed. However, it might also be a sign that people aren't interested in receiving what you're offering.
Unsubscribe Rate: The number of people unsubscribing from your newsletter over a given period of time. If this number is high, it's typically a sign that you're sending emails too often or focusing too heavily on marketing emails. For example, if you're sending emails every day and unsubscribe rate is getting higher, you might need to reduce your email frequency to once a week.
Open Rate: How many of your subscribers open a specific email. You can track these this data to get an idea of your email open rate. Pay attention to what types of emails and what types of copies are opened most. And the times/days of the week that emails are most likely to be opened.
Conversion Rate: The percentage of subscribers who buy something after receiving your email promotion. This can help you track the effectiveness of individual marketing emails.
Geolocation Information: This data will help you to understand people from which area are liking your products more. Thus you will be able to send more personalize emails by targetting those users.
If you can properly use these data, you should be able to maximize your WooCommerce email marketing outcome on a large scale.
Related: 7 Powerful Strategies for Solving Low Open Rate Email Marketing
4 – A/B Testing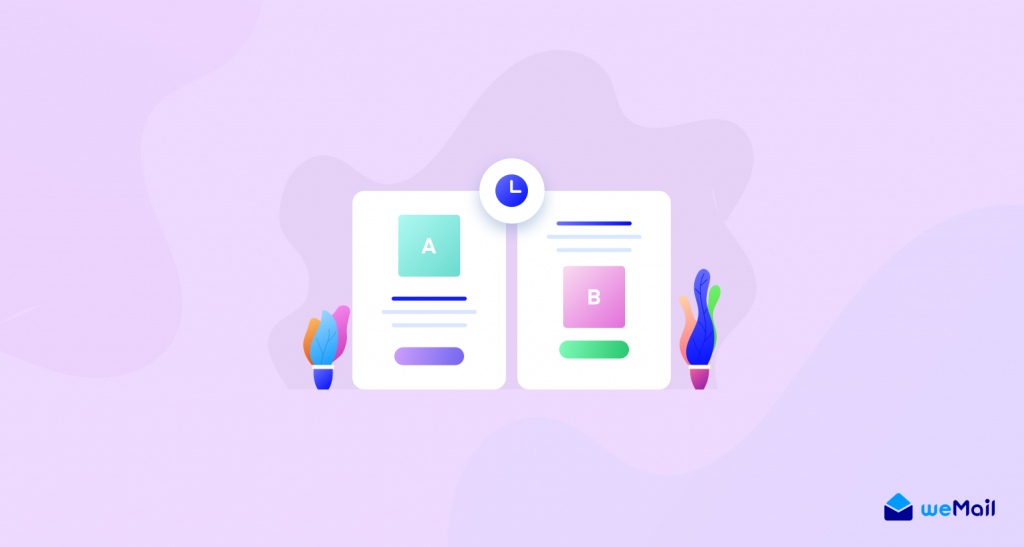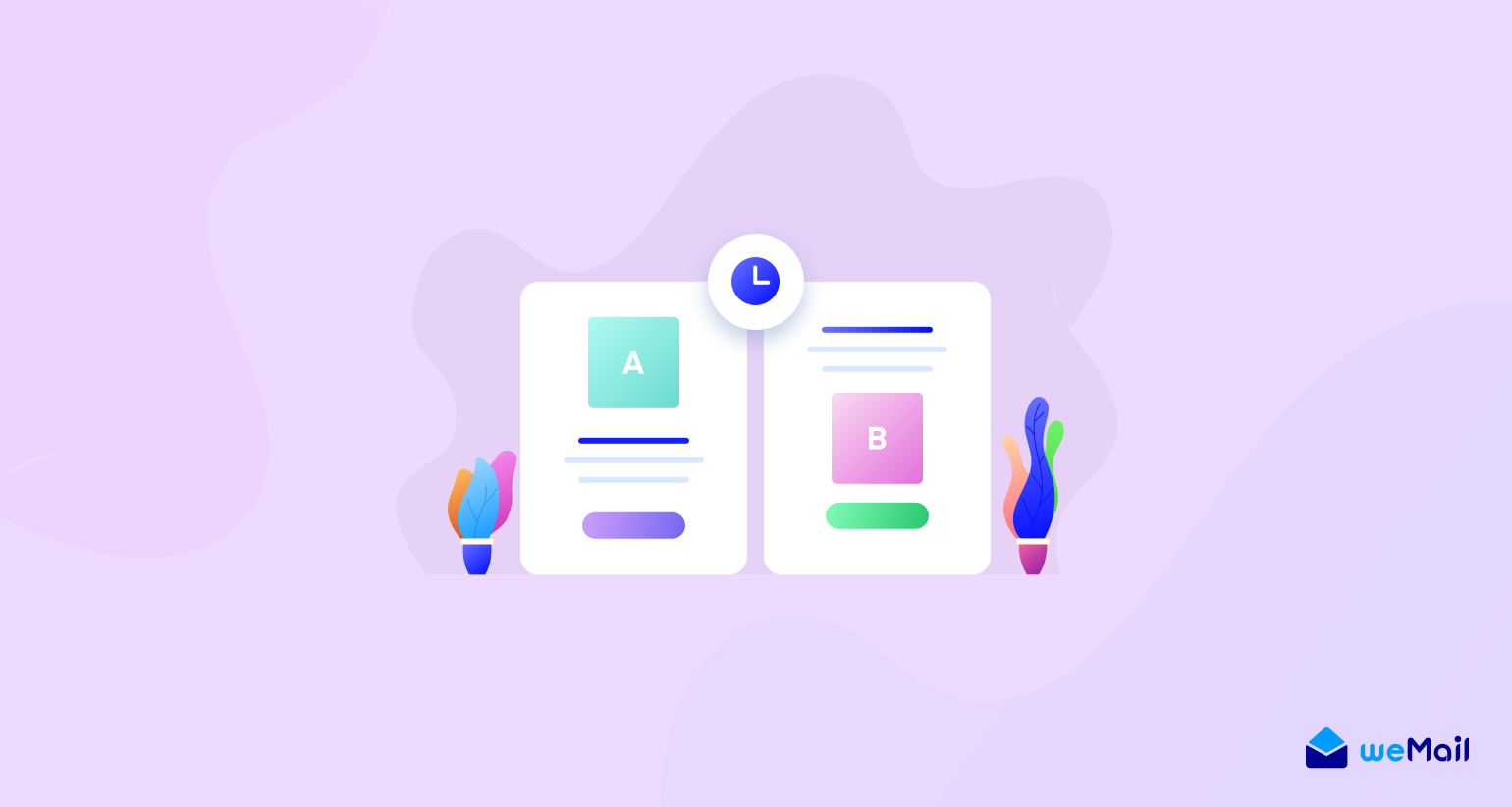 We all are familiar with this term- A/B testing. In the email marketing context,
A/B testing is the process of sending one variation of your campaign to a subset of your subscribers and a different variation to another subset of subscribers, with the ultimate goal of working out which variation of the campaign garners the best results.
With A/B testing, you can:
Increase the open and click-through rates
Increase conversion rate and generate revenue
Get clarity about your target group's expectations
Save time and money
You can A/B test with the following parameters of your email.
Email subject headers
Preheaders
Different times and days
Email designs
Email content
CTA and buttons
And anything else you want to test
This is how you should initiate A/B testing and prepare more focused email marketing for your WooCommerce store.
Related: Everything You Should Concern About Email Marketing A/B Testing
5 – Asking Your Subscribers Directly
You can ask your subscribers directly through emails what they are actually craving for. Or, if they are satisfied with the way you are nurturing them. For doing that, you can follow any or all of the below-mentioned ways.
Send a survey to your subscribers with questionnaire or options.
Include a question like "are you happy with the frequency of these emails" at the end of an email campaign.
Ask your followers on social media what kind of content would convince them to sign up for your newsletter.
Create a specialized poll that asks unsubscribers to share why they're unsubscribing.
Also you can take this leverage to ask what you feel necessary to understand their mind set.
This should help you to understand your users' preferences without any further hassle.
Types of Email Marketing to Meet Your Users' Preferences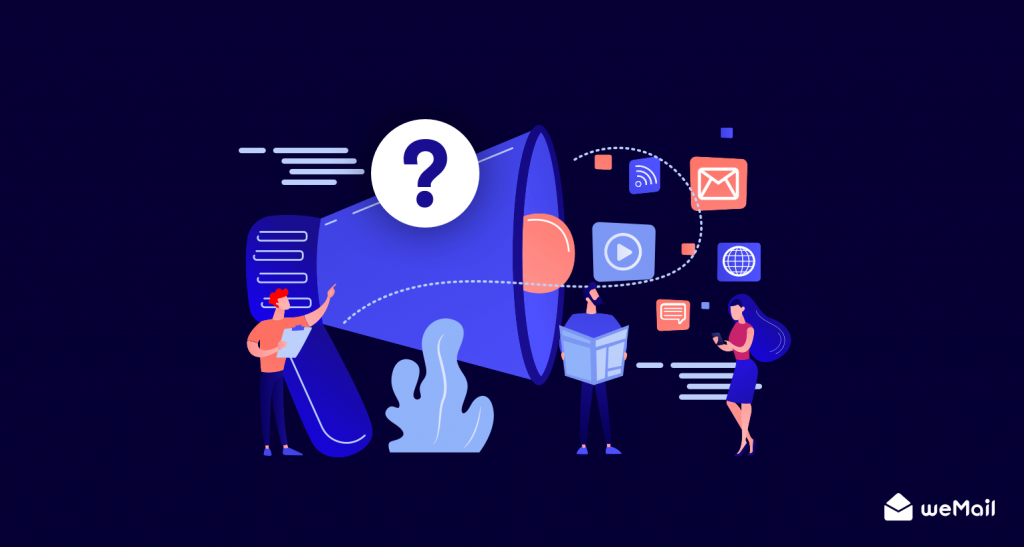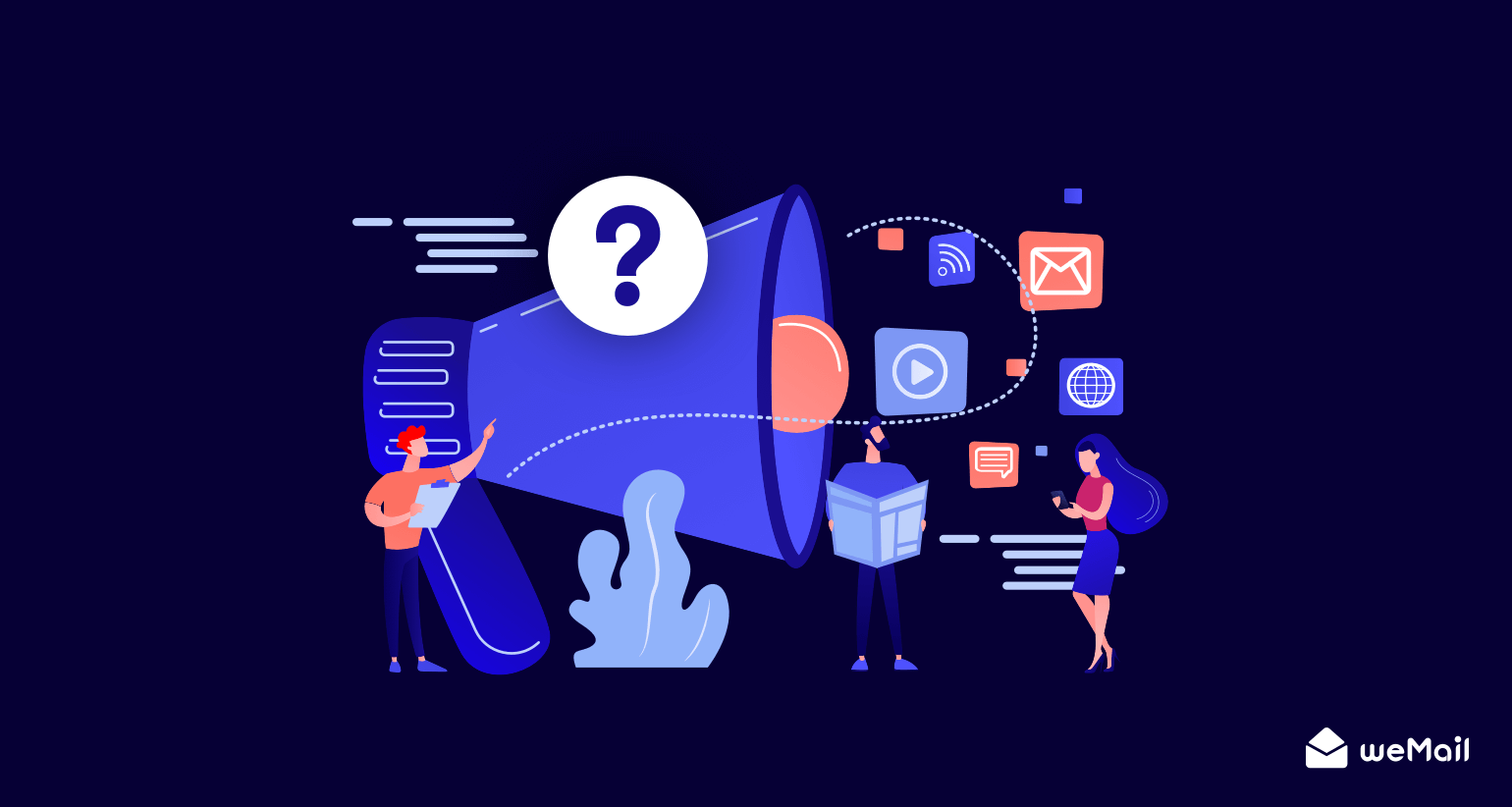 Not all the emails that you send from your WooCommerce store should be marketing emails. You should send other than marketing emails like newsletters with weekly published blogs to educate your users more about your products.
Here, we are going to discuss mainly three types of WooCommerce email marketing- Welcome email, Marketing email, and Newsletter.
Welcome Emails
When a new user opt-in to your email newsletter, sending them a welcome email is considered a smart gesture. Furthermore, it makes them feel important.
Here is an example of Airbnb – how they welcome their new subscribers.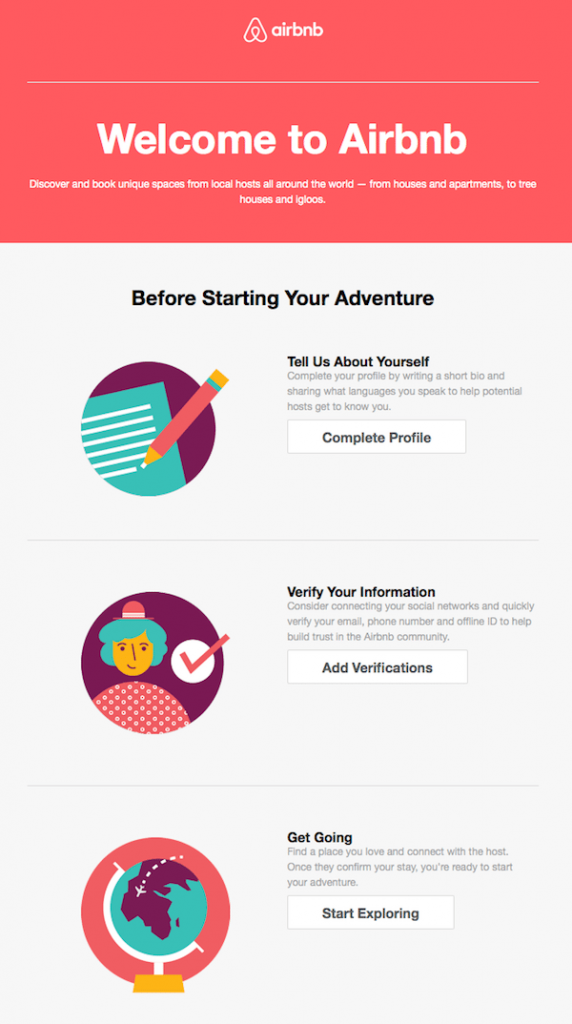 Welcome emails show better open and click-through rates when they offer a personal touch and introduce your organization without slathering on the sales pitch. Don't introduce a new product or service before you've built a relationship. Simply work on giving off a good first impression, one that illustrates your industry knowledge and expertise, and paves the way for future contact.
Marketing Emails
Your marketing emails should consist of discount codes, sales announcements, special deals, promo codes, and anything related to the direct promotion of your products. Some other email types are considered marketing emails. Like,
Product recommendation emails
Upsells and cross-sells
Review requests
Here is an example of a marketing email you can take as an inspiration.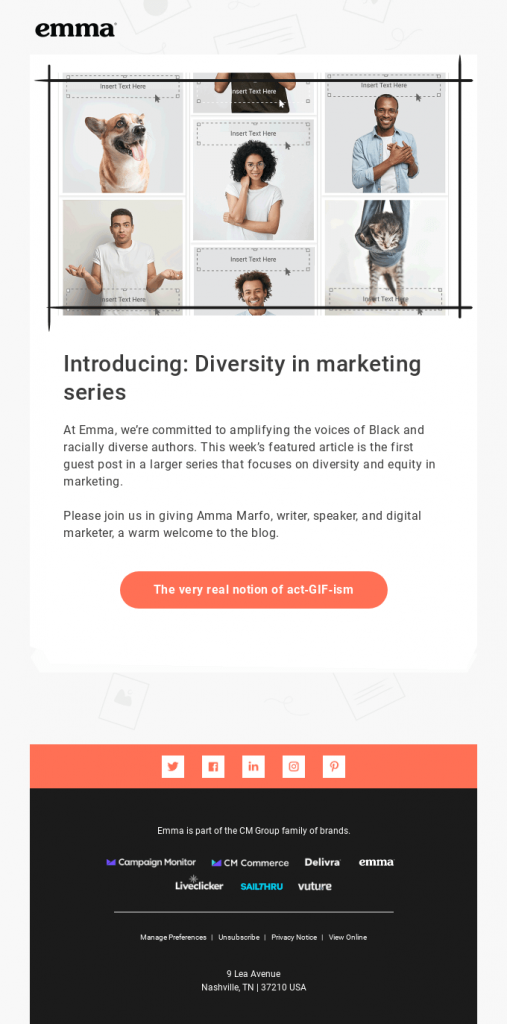 Marketing emails could be described as the "icing on the top." They allow you to build a relationship with your customers. They let you welcome new shoppers to your store, remind customers when they've left something behind in their cart, and advertise sales and specials.
Newsletter
Newsletters are great not only for marketing to prospects but also for nurturing your existing customers with company news and events, product announcements, and feedback requests. Such ongoing communication will help you retain happy customers and collect valuable insights about your products.
This is how WP Hive sends its weekly newsletter.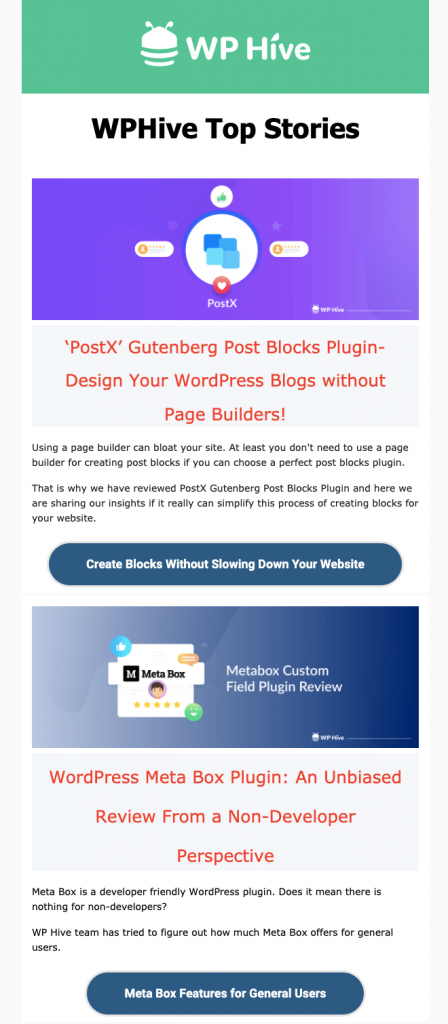 You can create blog posts related to your products and then send them through newsletters. It will not only help you to educate your customers but it will also help you to promote your products indirectly to your potential customers.
Perfect Ratio to Send Different Types of Emails for Your WooCommerce Store
We can sum up this ratio in a very simple way.
When a new user opt-in to your subscriber list, send that person a welcome email.
Related: How to Create a Welcome Email Sequence with weMail – A Complete Guide
2. Send at least one marketing email per week to promote your products, recommendation, and special deals and discounts.
3. Send at least one biweekly newsletter to your subscribers.
Follow this strategy and keep monitoring the consequences. Take at least 9-10 weeks as a testing phase and then change the strategy if output can't touch your expectation.
Implement Your Strategy with a Perfect Email Marketing Plugin for WooCommerce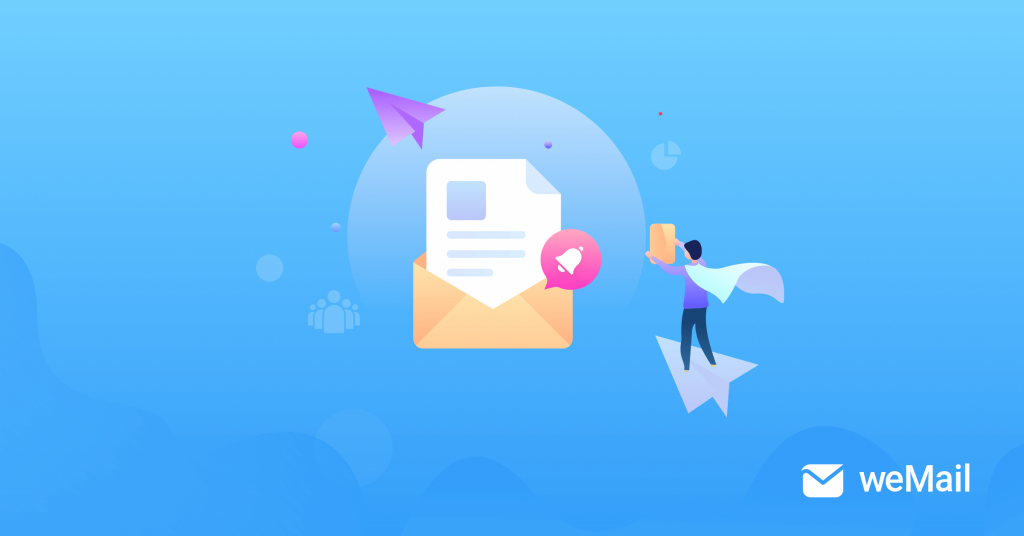 Implementing a solid strategy for WooCommerce email marketing is very much important if you are serious about your business. While implementing your strategy make sure you have followed the following points. Though we have discussed these points throughout this blog, here again, we are giving you a quick overview.
Remember that less is more.
Keep a consistent email marketing schedule.
Use industry trends, self analysis, A/B testing, email analytics, and direct communications with subscribers to discover how you can better tailor your content to their needs.
Blend your email marketing with welcome emails, marketing emails, and blog newsletters.
Last but not the least never flood your subscribers' inboxes with promotional emails.
And to do it perfectly, you should choose an email marketing solution. If you want us to recommend you a proper email marketing plugin to handle all of these jobs smoothly, I would like to suggest you choose weMail.
weMail helps you to send newsletters, collect leads, automated emails, display subscription forms, auto-add subscribers to a list, and manage subscribers all inside the WordPress dashboard.
Subscribe To Our Newsletter
Don't miss any updates of our new templates and extensions
and all the astonishing offers we bring for you.