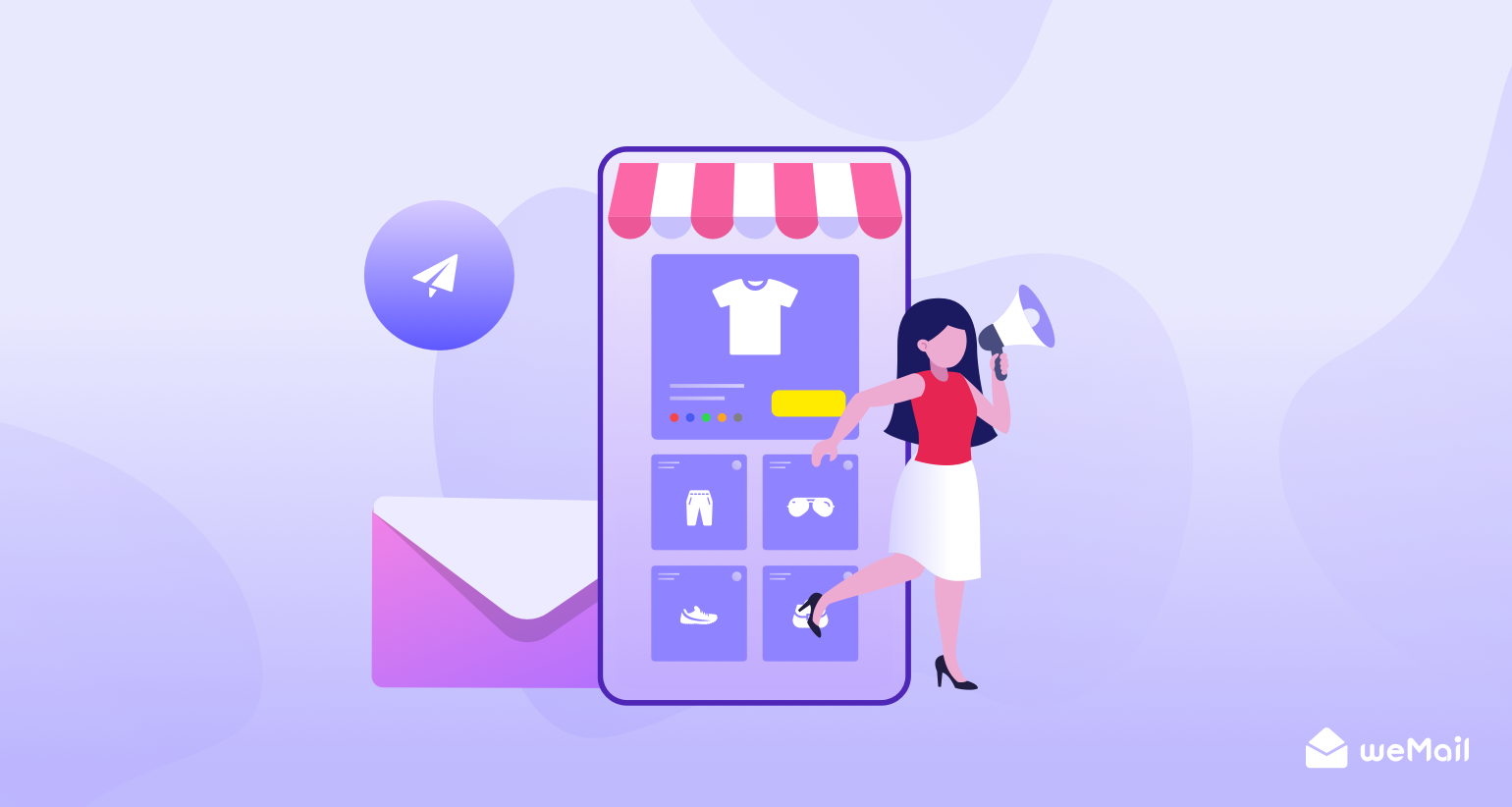 Skyrocket Your eCommerce Sales with Email Marketing
With thousands of sites offering the same product and services, it's hard to retain customers for a relatively new eCommerce site. One of the best ways to get the job done is eCommerce Email Marketing.
Email marketing has been around for a long time now, and it still offers a great chance to establish a bond with your customer, especially for eCommerce.
From offering your existing customers special discounts, letting them know about what's new, or running surveys and sharing helpful content, email marketing is by far the best weapon for any business.
Therefore, in this blog, you will find a handful of email marketing techniques to increase sales and grow your eCommerce venture.
How Email Marketing Works for eCommerce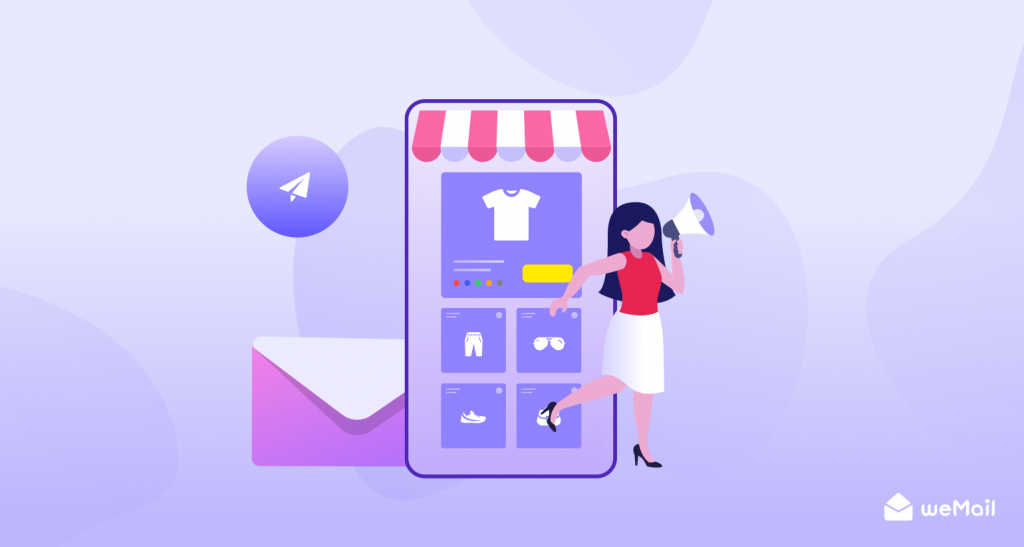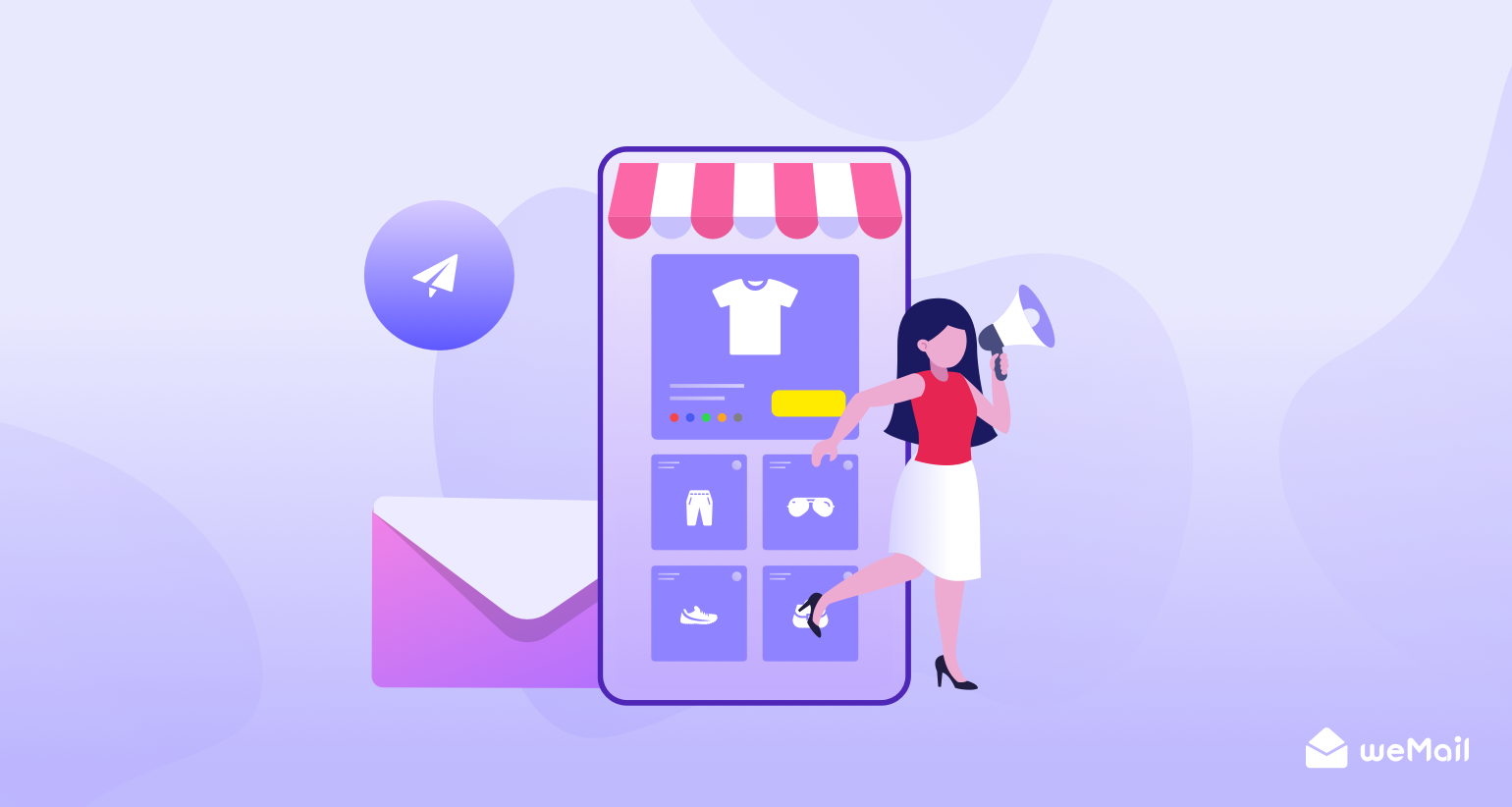 eCommerce email marketing is a content marketing strategy that involves sending emails to existing and prospective customers with the intention of increasing sales.
It has many different applications. For example, whenever a customer abandoned his cart and leaves your website, you can remind him that with an abandoned cart email.
Or, maybe you have a promotion going on that involves special discounts. In such case, you can inform your customers by sending an email.
Starting with the fact that 3.9 billion people have an email account and it is expected that this number will rise to 4.3 billion in 2023. Which is half of the total population of the world!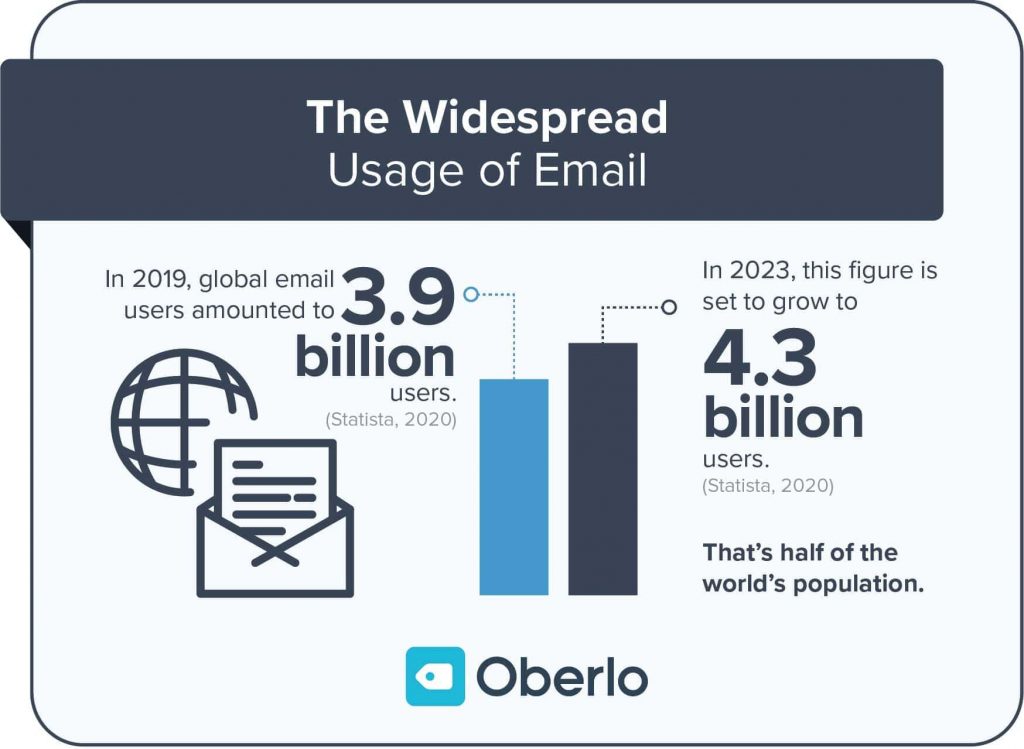 This gives you an opportunity to reach an enormous number of people if you can build a segmented email subscriber list.
But what value would you get, if those emails don't result in sales? Fortunately, email marketing has excellent ROI. According to Oberlo, for every 1 dollar investment, you can expect a whopping $42 ROI.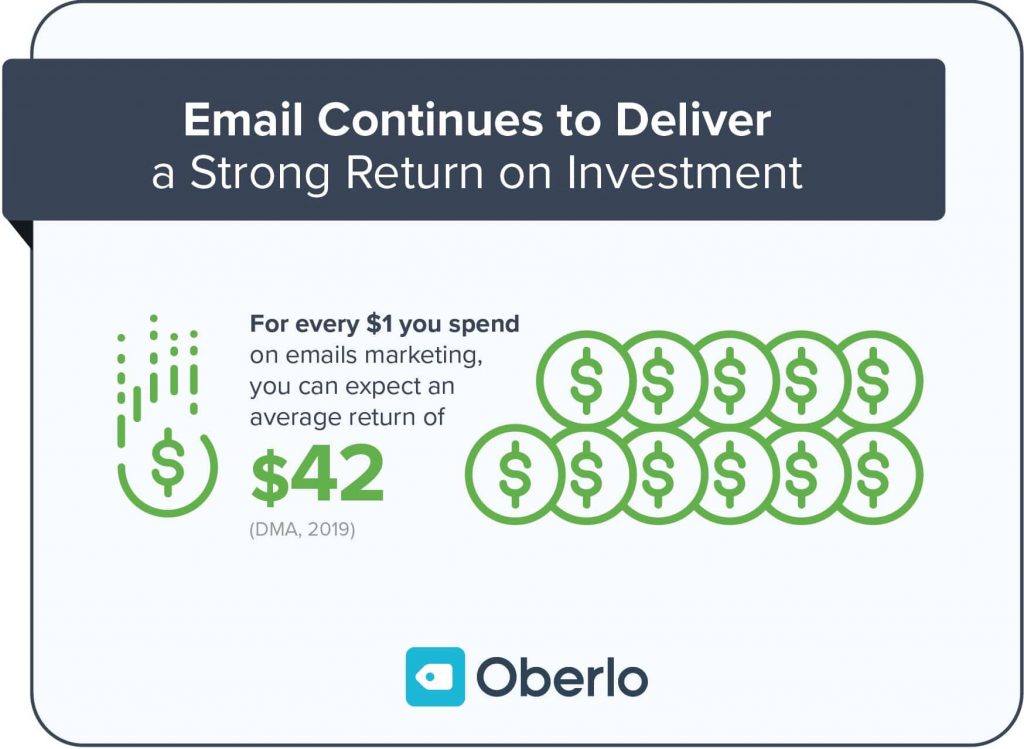 It's a fact that 49% of users like to get promotional mail from their favorite brand. If you want a direct impact on sales, email marketing does that as well.
How to Start with eCommerce Email Marketing?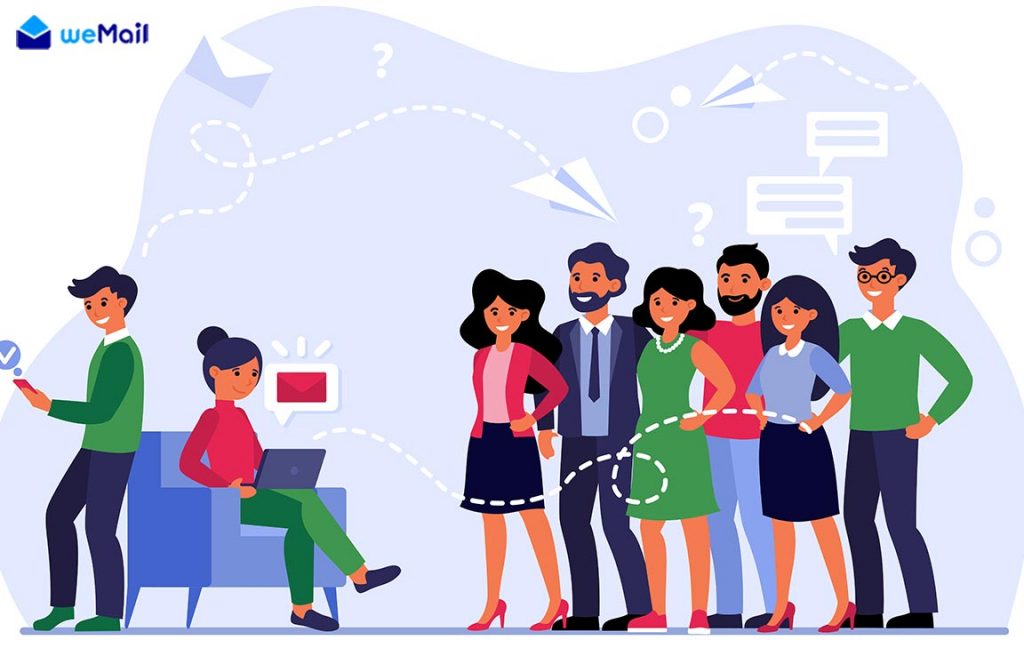 The first step for email marketing is the hardest one. In order to send emails, you must build a relevant subscriber list at first. Along with your business growth, your email list gradually grows.
However, there are a couple of ways tos build your email list. Here are some popular ways to do that –
Pop-Up: Popups are annoying. But when you get to know that popups convert as much as 3% of visitors into your subscribers, you might think a bit differently. Also, a funny and humourous copy on your popup does make it appealing instead of annoying.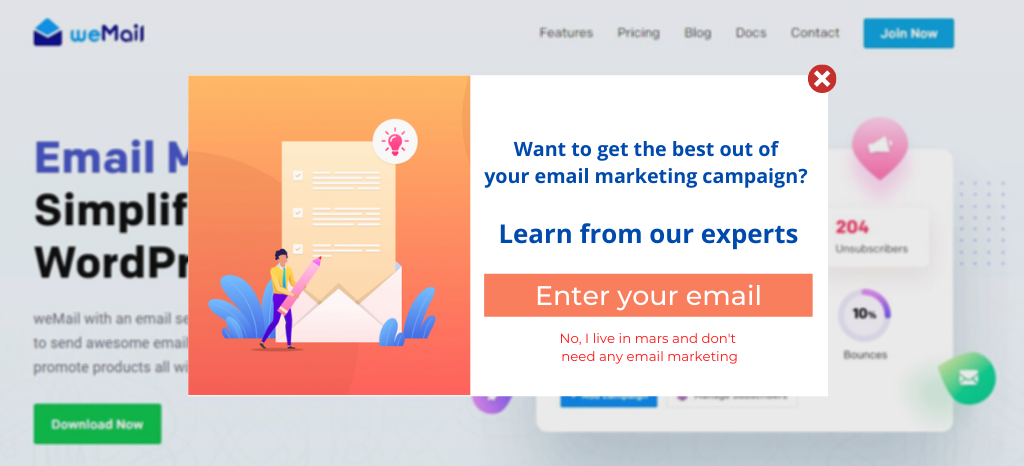 Landing Page: Landing pages are even more useful when it comes to email list building. According to statistics, the landing page subscriber conversion rate is as much as 23%!
This is why a well-designed landing page with a clear objective is very important when it comes to email list building.
Customer Data: Your customers are your top subscribers. Whether a registered customer has already bought from you or not, you already have the chance to send them personalized emails.
Embed Form: Embed form is another popular way of building an email list. You have to place these kinds of forms anywhere on your website, while the right placement will surely get you more subscribers.
eCommerce Email Marketing – Proven Strategies
Proper strategies can make any plan successful. Like anything else, eCommerce email marketing depends on a proper and coherent strategy. So let's get to know what are the things that can turn your email marketing strategy into a great one.
Set Clear Goals
In order to form an eCommerce email marketing strategy, first, you need to have a clear understanding of what you want to achieve. Are you planning on getting more customers registered on your platform? If yes, how many?

Or maybe you are looking to increase your sale in the next quarter. If that is the case, then how much increment are you planning to achieve?
Your goals should be clear like this, in order to get the maximum result out of email marketing.
Map Out & Follow Your Customer's Journey
It's important to send emails that are as personalized as possible. One way to do that is by following a customer's journey on your website. This is also known as the email marketing funnel.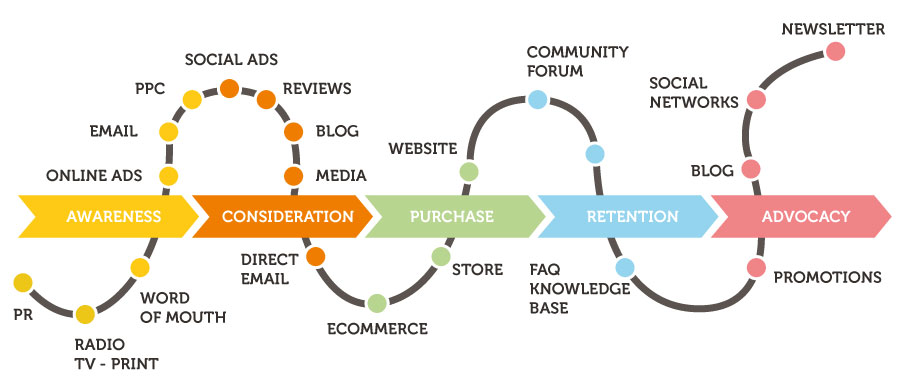 All the users of a website fall into certain different stages. We usually differentiate them with 5 different stages.
Awareness: When a customer first opens an account on your website, it's crucial to send him emails like Welcome Mail, Company Story Mails. It's important to realize, very few will buy a product from you at the first interaction.
Consideration: In this stage, users start to consider buying from your website. So make their decision easier.
Purchase: This stage depicts the purchase of goods from your website. If you follow email marketing best practices, sales will increase gradually.
Retention: Once a customer buys a product from you, you must not keep him out of the scenario. Making a customer buy a product from you for the first time is easier than retaining a user for buying the second time, and third time, and so on.
Loyalty: Loyal customers should always get the best deals from you.
Advocacy: As the customer gets hooked up to your website, give him a chance to contribute. You can send offers like referral bonus, as a happy customer, he can invite more customers to your website and get paid for that.
Add Personalization as Much as You Can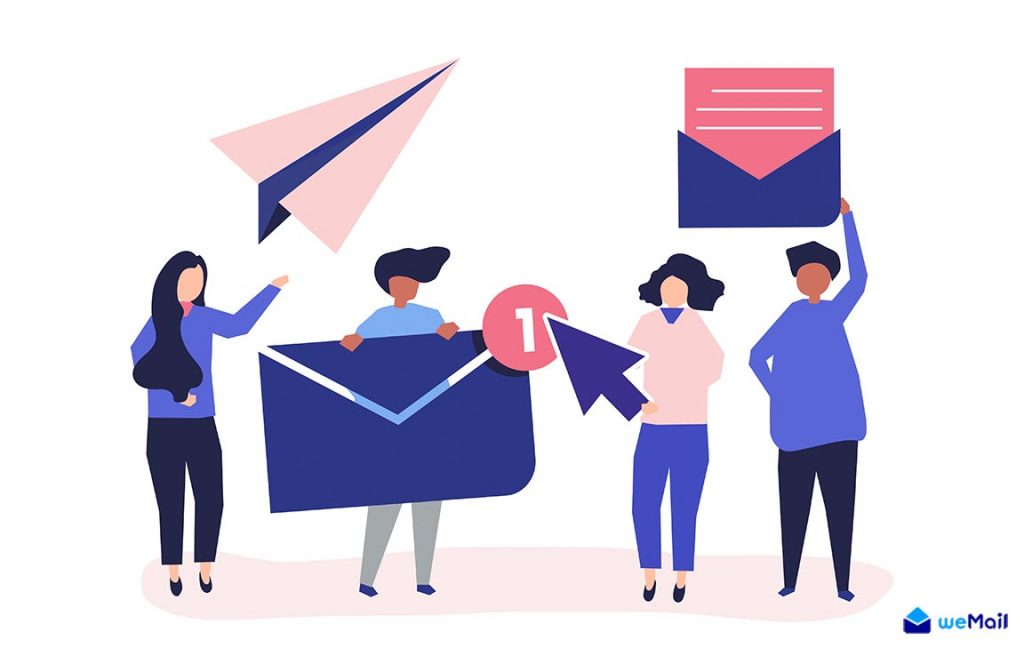 Don't miss out on any personalization chance. People love to get personal care and that's what you should provide. Be it the email subject, or the body, whenever you can add some touches of personalization.
According to Statista, emails with a personalized message have 30% more chances of getting opened by a customer.

Keep Track of Performance
At the end of the day, the performance of your campaign matters more than anything else. So based on some metrics, judge the performance of the campaigns based on your goals. Below are some metrics that you can personalize as par your campaign objective.
Email List Growth: The bigger your email list gets, the more people you can reach with your exciting promotions. You can keep track of your email list growth using weMail. It can also help with increasing your subscriber as well.
Create your own targets for gaining subscribers and track consistently to see if everything is going ahead as planned. This way, even if you notice that you're not being able to grow as much as you wanted to, you can then tweak your strategy and improve it.
Open & Click Rate: Not every campaign will work. So, what you can do is consistently track which campaigns are getting more click rates, and which are performing below par. You can then stop the campaign that is not performing well and form your next campaigns with the insights you get.
You need to use a plugin in order to keep track of open and click-through rates of your emails. weMail is an excellent choice for monitoring this information.
Sales Growth: There is one prime objective for every campaign that we run and eCommerce email marketing is no different. All campaigns we run are aimed at sales growth. Total revenue growth tells us if our campaign is going as planned.
It's better to set an exact growth percentage that you want to achieve. Then evaluate it after every certain period to ensure is on the right track.
Necessity of an Email Marketing Tool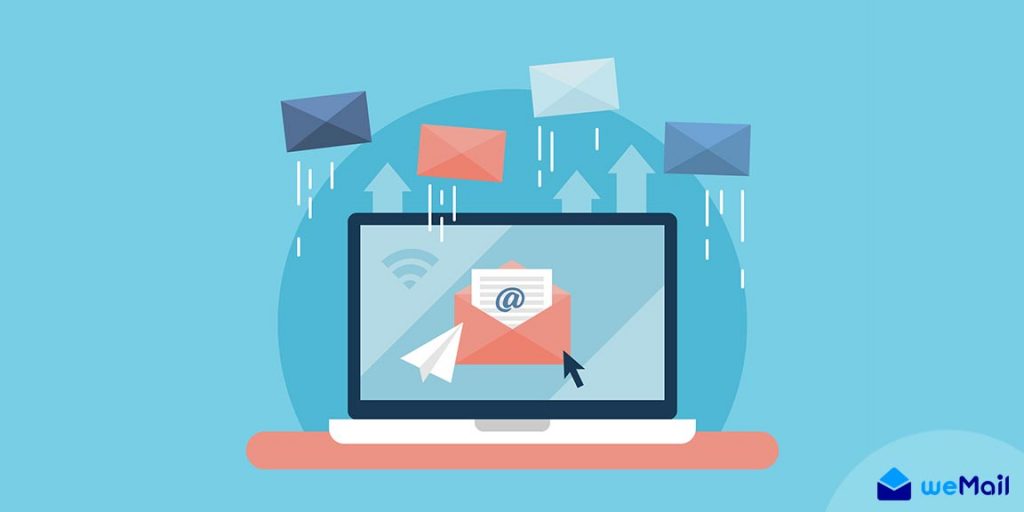 In order to run am eCommerce email marketing campaign, email marketing tools play an important role. However, if you're using a WordPress website, you should have lesser concerns, as there are many email marketing plugins available for WordPress.
So, what does email marketing tools for you?
Email marketing tools are not just for designing and sending emails. With a quality email marketing tool, you can also create different types of embed forms, opt-in forms, pop-ups.
You can use email marketing tools to build an email list and create different segments of user clusters.
You can manage campaigns and integrate email gateways.
Email marketing tools can also help you get insights and reports of every email marketing campaign that you run.
So, now you can easily understand, how important an email marketing tool is for your eCommerce website. Without the help of a dedicated email marketing tool, you can never be able to run a proper campaign.
Related: Best Email Marketing Software in 2023 (Full Anatomy of weMail)
Final Thoughts on eCommerce Email Marketing
eCommerce and email marketing go hand in hand. You have to craft your eCommerce email marketing strategy in a way that a customer doesn't think that you are only about selling things. It's important to ease your customer into buying products from you by sending out informational content first. Then gradually, start sending promotional emails.
However, it is most likely that you will not get everything right when you start your first email marketing campaign. So keep doing A-B testing and go forward with the strategy that works best for you. Always keep track of how the campaigns are performing and tweak them for better performance.
Have you already start email marketing? What difficulties do you face? Do you have any questions to get started with email marketing? Ask any questions in the comments section and we'll reply to them.
Subscribe To Our Newsletter
Don't miss any updates of our new templates and extensions
and all the astonishing offers we bring for you.